Small Frye is a free monthly program for preschoolers and their caregivers. If you are not able to attend, you can check back here every month for a different artmaking activity inspired by a work of art or storybook. To learn more about the program, including how to register, visit our program page.  
In October, we read Goodnight Moon by Margaret Wise Brown.
Watch the video and reflect on the story with your child using the questions below. 
Reflecting Prompts
What did you see in the bedroom?
What happened in the story?
What was different or the same between the story and what you do to get ready for bed?
What's your favorite part about bedtime?
Artmaking
We are going to make a textured bedtime scene inspired by the book! Texture is how something feels. Using different materials—or, mixed media—we will create a calming, textured scene to help tell a story and reduce anxiety through touch before we go to bed.
You can download and print our bedtime scene or get a large piece of heavy weight paper and draw your own bedroom in pencil or crayon.
Lay out the materials you've collected and start to explore them, identifying the textures with your child as they touch the items.
Image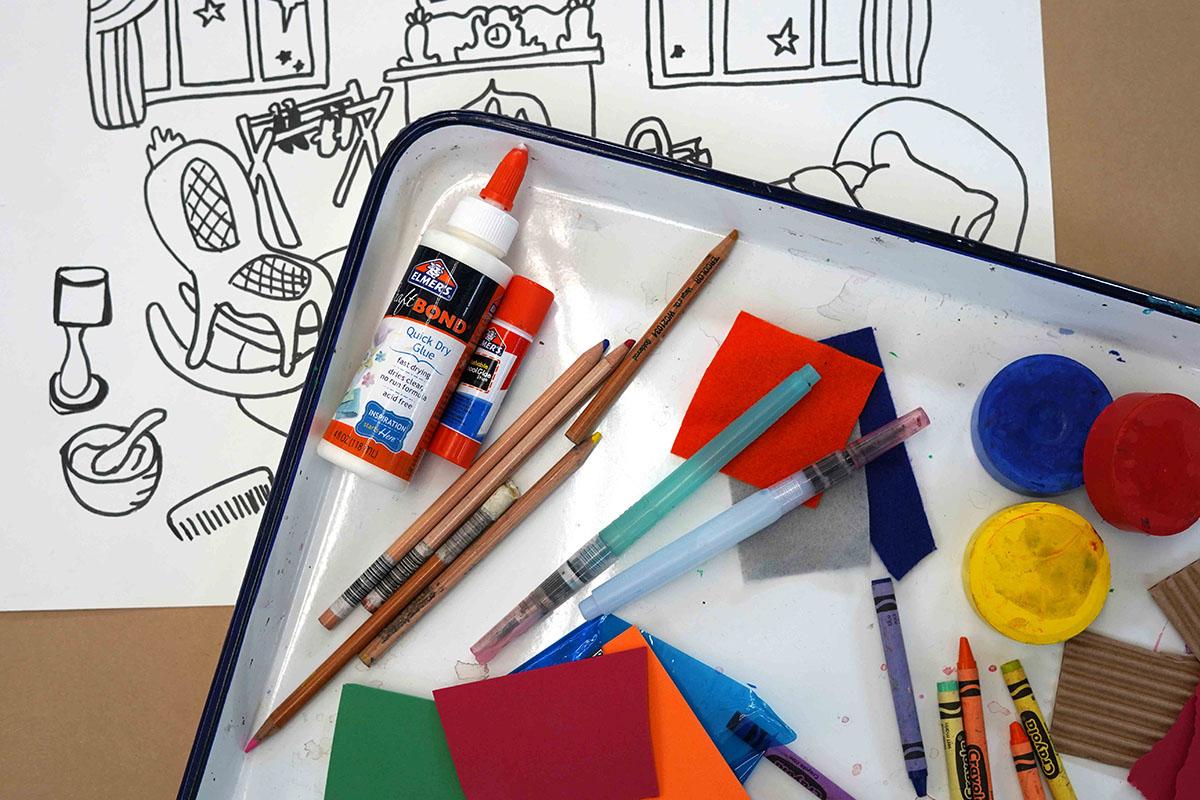 Once you've played with these materials, ask your child to find one that is soft. Looking at your bedroom drawing, what might feel soft in this scene? Put the glue down on the drawing and then have your child stick the material to the paper. You may want to trim the material to fit the same shape as your drawing.
Image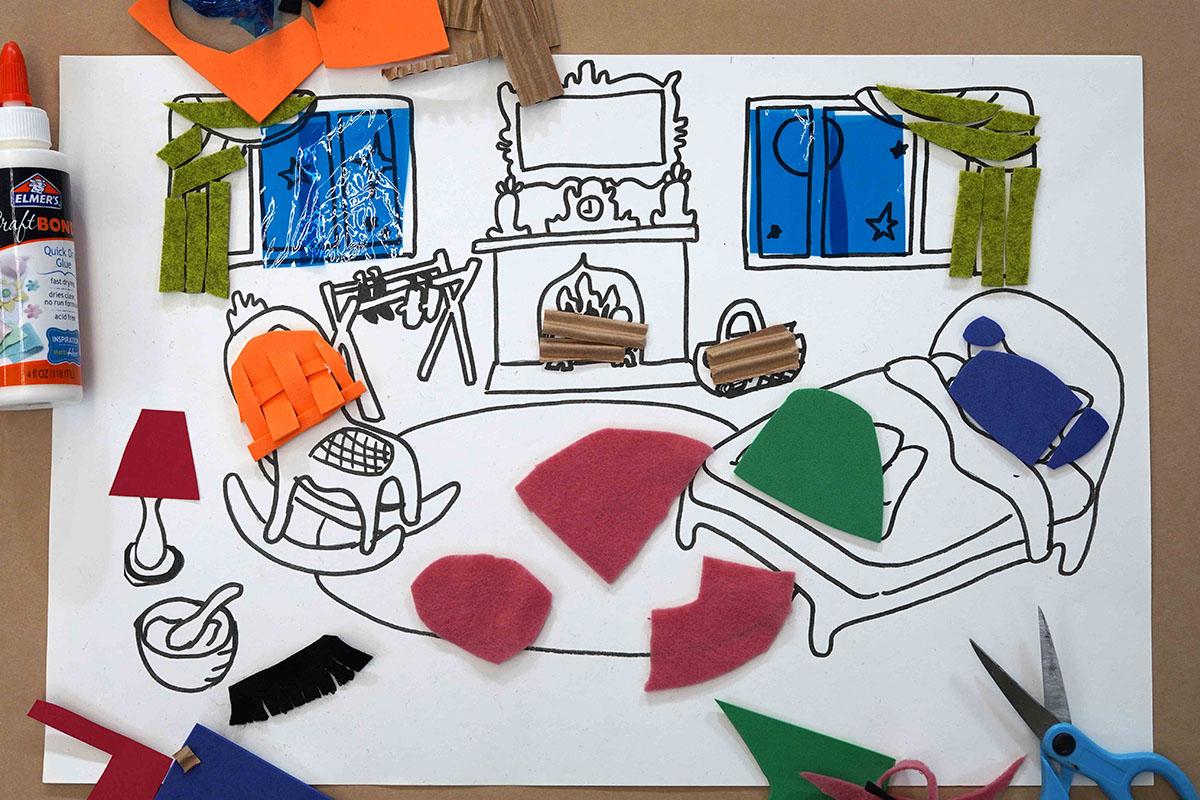 Repeat this step until you've used most of your materials. You can identify something that might be hard, smooth, or bumpy.
Image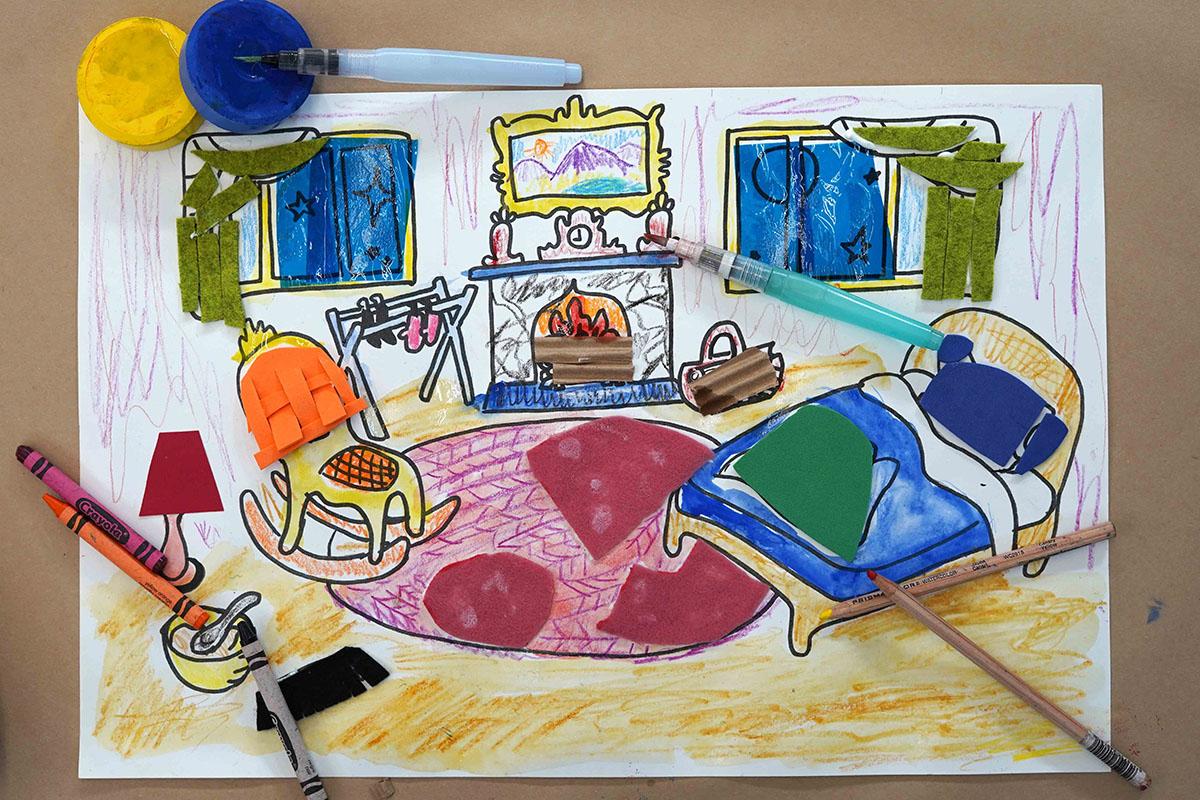 Now, add color to the image! Be careful not to cover the materials that you glued onto your page. You can use this artwork as a way to reenact the book! Say "goodnight" to different objects in the scene and touch the textures for a calming bedtime routine.
Can't get enough of Goodnight Moon? You can see this classic book come to life! Our Small Frye partner Seattle Children's Theatre is presenting their stage production of Goodnight Moon through November 5. Learn more and purchase tickets on their website.