Meet the Maker is a series of interviews with local designers and makers featured in the Frye Art Museum Store.
---
The Frye Store is thrilled to welcome Alexa Villanueva's ceramic work to the shop's collection. Lexa Luna studio is a Filipina-American owned ceramics, tarot reading, and illustration studio located in Seattle. Inspired by ancestral medicine and the cycles of life with the Moon, Alexa uses her artwork to express her gratitude and passion for sacred objects and ritual. 
We talked with Alexa about her practice and processes, and she shared images from her lovely home studio in the Phinney Ridge neighborhood.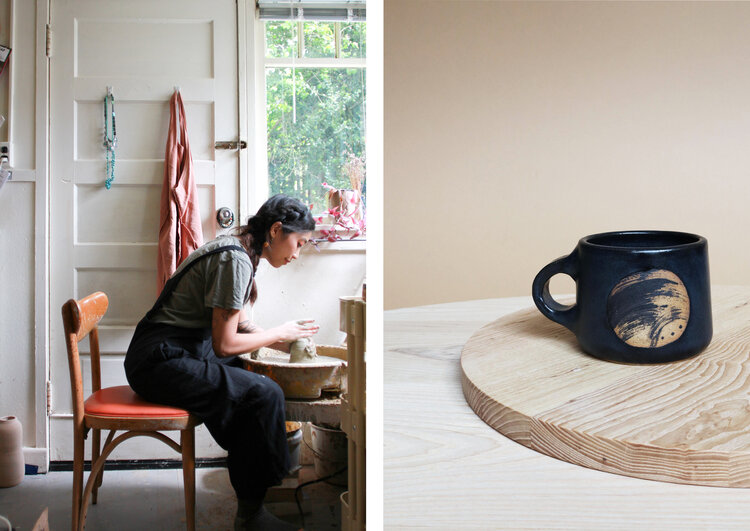 Tell us a little about your background. What inspired you to pursue ceramics?
I grew up in a multi-generational Filipino household in the Pacific Northwest, and I'm grateful that creating art has always been encouraged. "Bored" was considered a bad word in our household so I cultivated a passion for making art before I even knew what art was! As a kid, when I wasn't singing and dancing with my family, I spent a lot of time drawing imaginary worlds on paper and dreaming. 
Before I dove into my current path as an artist I worked as an interior designer for a couple years, which has inspired my work in so many ways. After graduating from the University of Oregon, where I got my degree in Interior Architecture, I gathered experience working on large and small design projects with firms in Seattle. Engaging in various levels of design and learning about the importance of sustainability, comfort, and accessibility were all imperative for me as an artist. 
While in college I remember feeling this constant urge to create tangible objects to live inside the spaces I was designing, so I taught myself ceramics through watching videos and lots of practice at a local craft center! I quickly fell in love with this messy medium and how it has the opportunity to be both functional and sculptural, as well as the perfect canvas for my illustrations and playful explorations.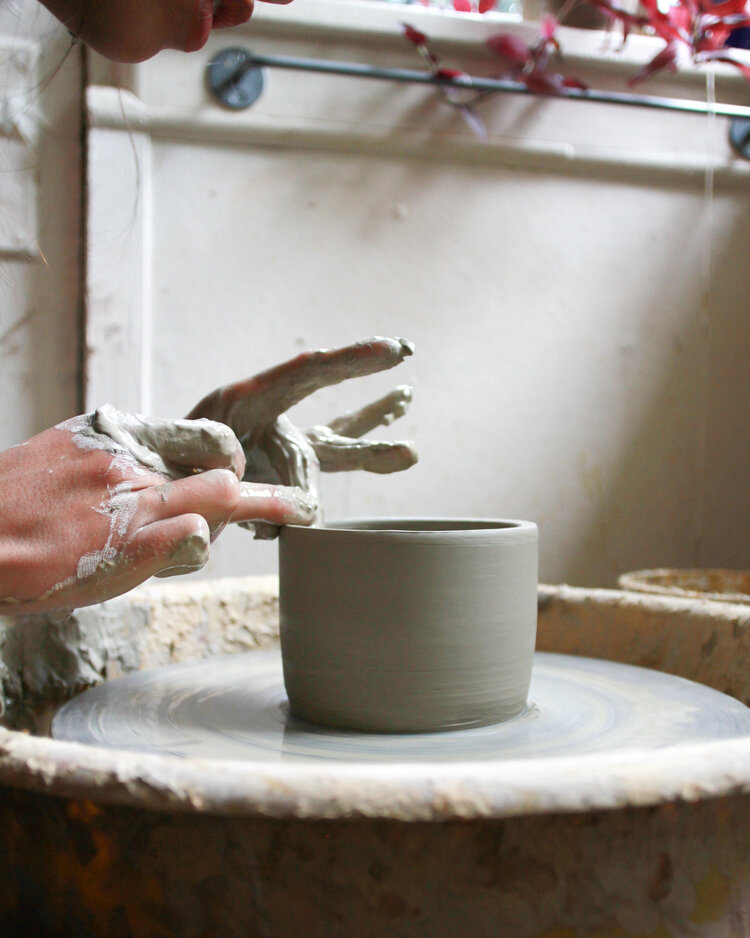 Describe your studio practice. What does a normal day in the studio look like and have things changed much since quarantine? 
At the beginning of quarantine, I felt pretty frantic and lost—as I'm sure many small business owners did. The sudden stillness of life felt unsettling, and I was terrified for the future of my communities and the world at large. 
I took this setback as an opportunity to get more logical about my art business in ways I never used to make time for, so that I could not only continue funding my art practice but so that I could also use my resources to show up for my community. I began creating a framework for accounting and other practical tasks that I had pushed aside in the past. It has been surprisingly empowering to learn how to support myself doing what I love, while taking it one day at a time. 
Besides carving out more time for organization, my studio practice hasn't changed too much! I am really fortunate to have my studio in the back room of my quirky, 100-year-old home. A typical day usually starts with coffee and journaling, perhaps pulling a tarot card or two to reflect on, and then I'll move on to working on the to-do list I sleepily wrote the night before. 
Although I really miss being at in-person markets and art shows, I've been cherishing this time alone where I can just focus on making pieces, dreaming up new ideas, and making messy experiments in my studio. Handmade products like ceramics take a lot of time and energy, both physically and mentally, so I usually spend at least a month with each piece from start to finish before it makes its way to its new home.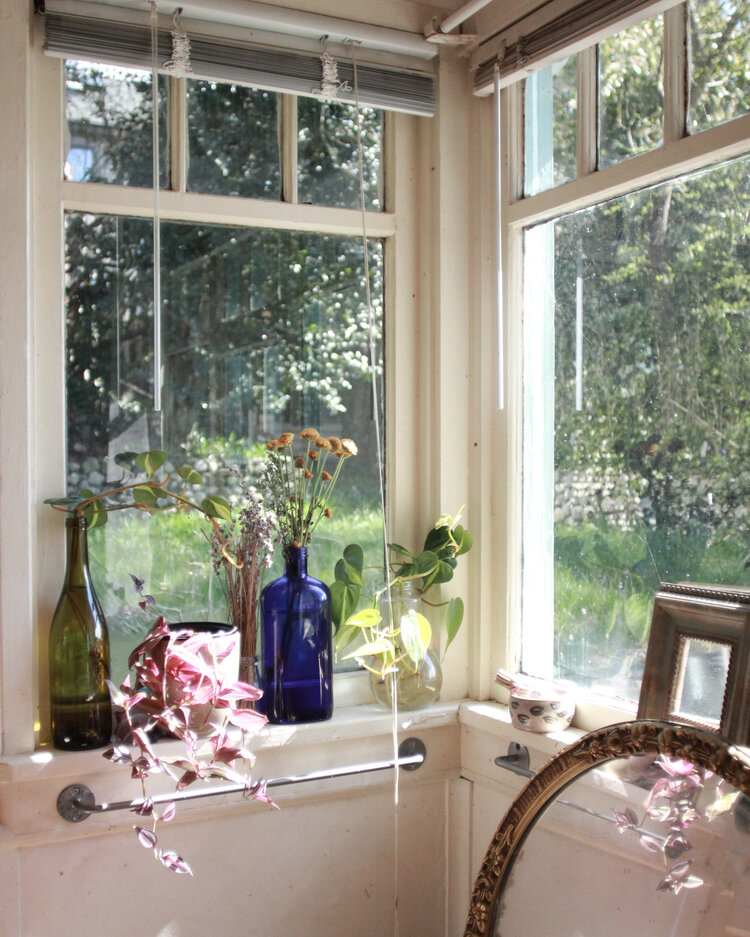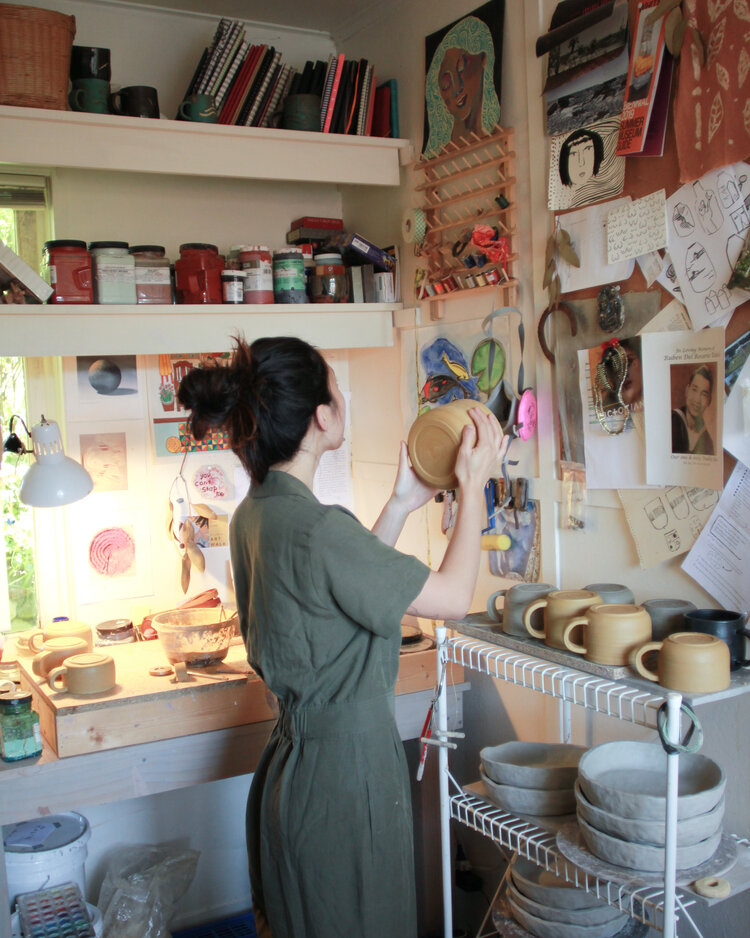 What's inspiring you these days? Does the Pacific Northwest landscape play into your designs?
This year has been a big lesson in letting go of expectations and not taking simple things in life for granted. Working with the moon grounds and inspires me, especially these days. Paying attention to its phases helps remind me to pay attention to my own cycles of expansion and rest. And this year has required a lot more intentional rest.
Last month, I took a class at a local pottery studio to learn primitive firing techniques using bits of surrounding nature and compost. I feel it's my responsibility as an artist to give myself space to evolve and try out new methods of making—this class simply blew my mind! We built fire pits with bricks, and wrapped our pieces in various types of compost and bits of local landscape and then lit them all on fire. It was thrilling to create work where the results were completely out of your control, which felt fitting for this year of embracing how to let go.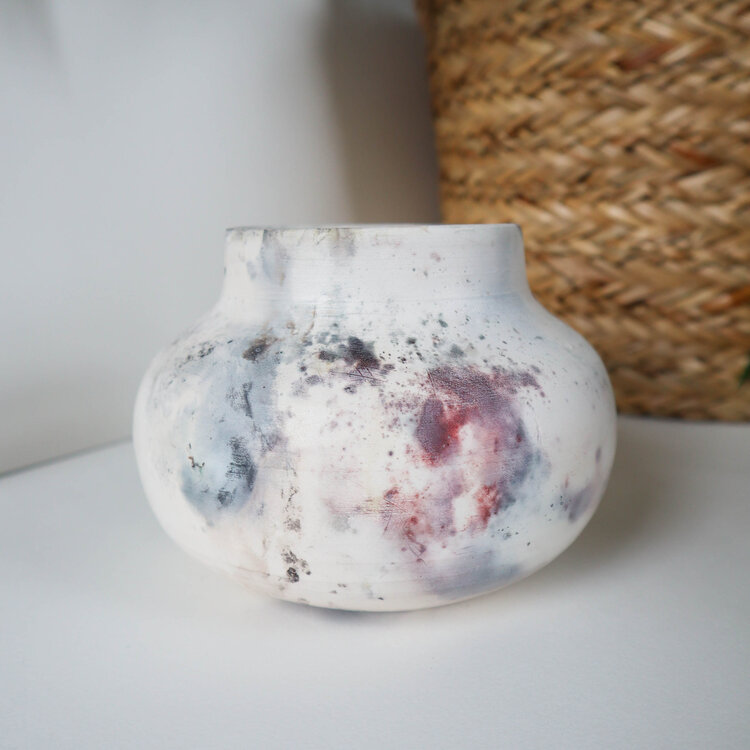 Tell us about your recent projects and what's next for Lexa Luna Studio!
I have a really special piece now on view at Orcas Paley, this magical little shop in Hillman City. It's called the Star Vessel, which I started when quarantine first began while reflecting on the concepts of balance and softness. Unlike most of my work, which is thrown on a pottery wheel, this one was created slowly by hand, coil by coil.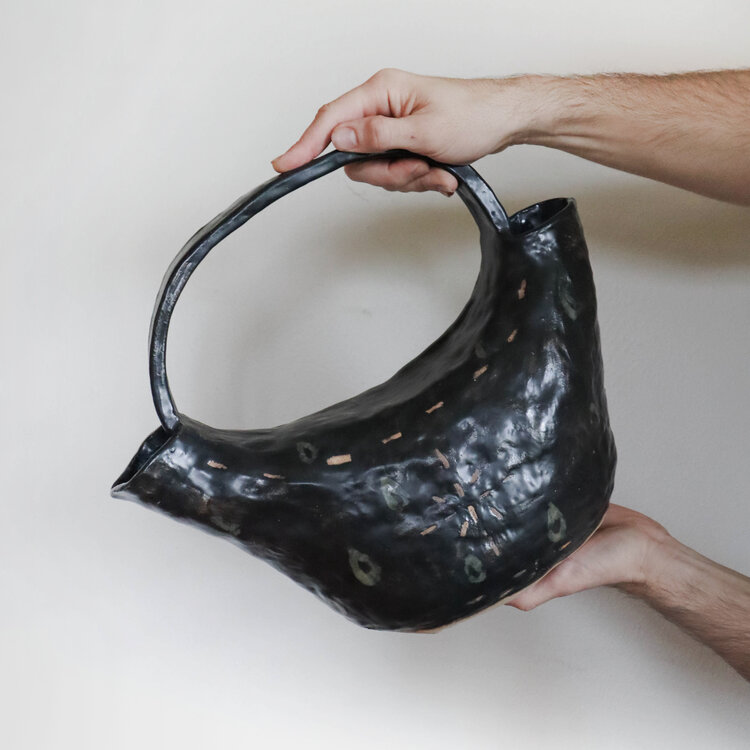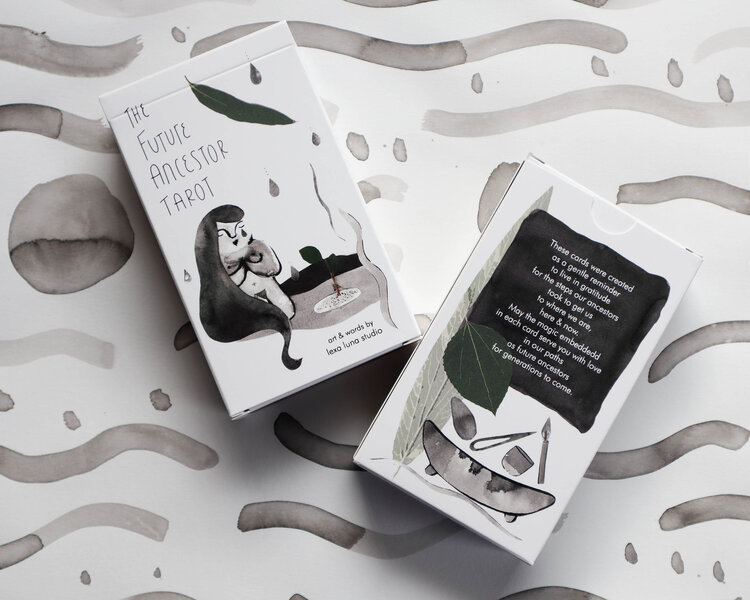 I also recently released a tarot deck that is really close to my heart, called The Future Ancestor Tarot. It was a labor of love to create, and you can definitely feel the flowing of my muses and inspirations bleeding into each other in the cards—the moon, spirit realms, ancestors, clay magic, community care. Each card was illustrated using sumi ink and collaged with fallen leaves and flowers from my neighborhood. Now as the season gets colder, I feel like this deck will be such a warm, reflective tool to cozy up with. 
Moving forward, I plan to continue being gentle with myself and my art practice during this roller coaster of a year, and continue seeking gratitude and joy wherever I can find it.