Makers at Home is an Instagram series from The Frye Art Museum Store, giving us a peek into the lives and routines of some of our favorite designers stocked by the Store during this unusual time of isolation.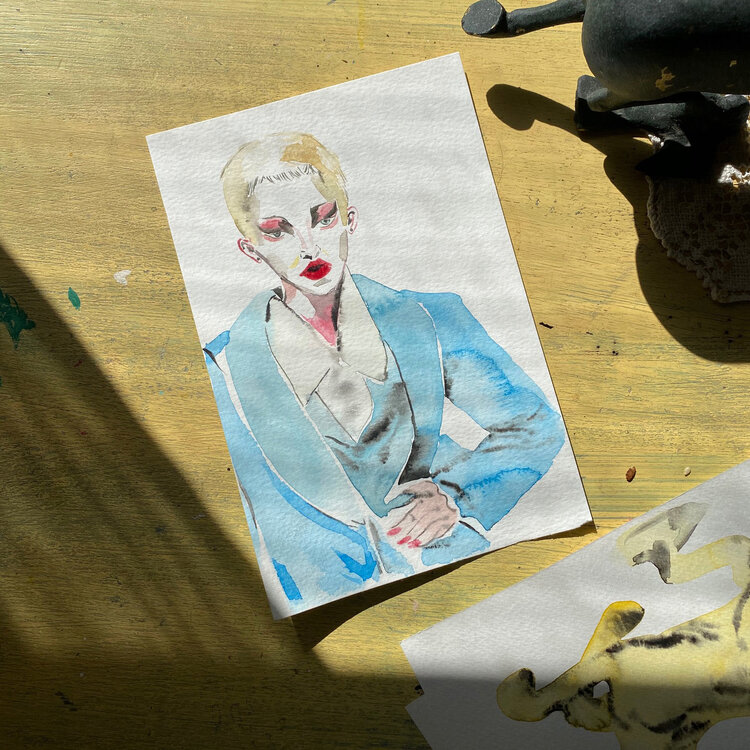 Ursula works out of her Capital Hill home and creates works on paper, using watercolor, gouache, and pen and ink. You can find a number of her evocative pieces in the Store. Check out her Instagram profile @ursulalarose to explore more. Ursula is open to commissions and a number of her stunning watercolors are for sale.
Ursula shared her thoughts with Makers at Home on April 14, 2020: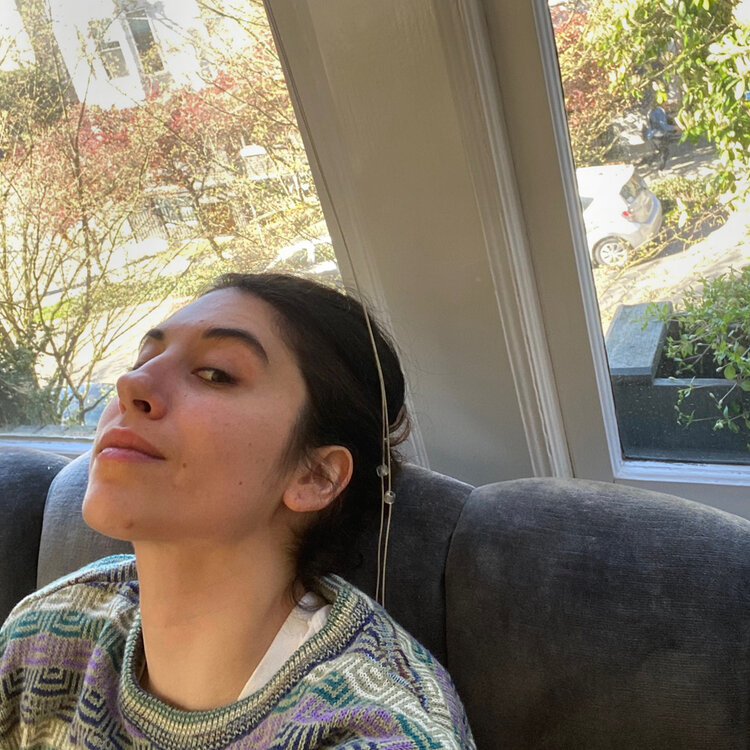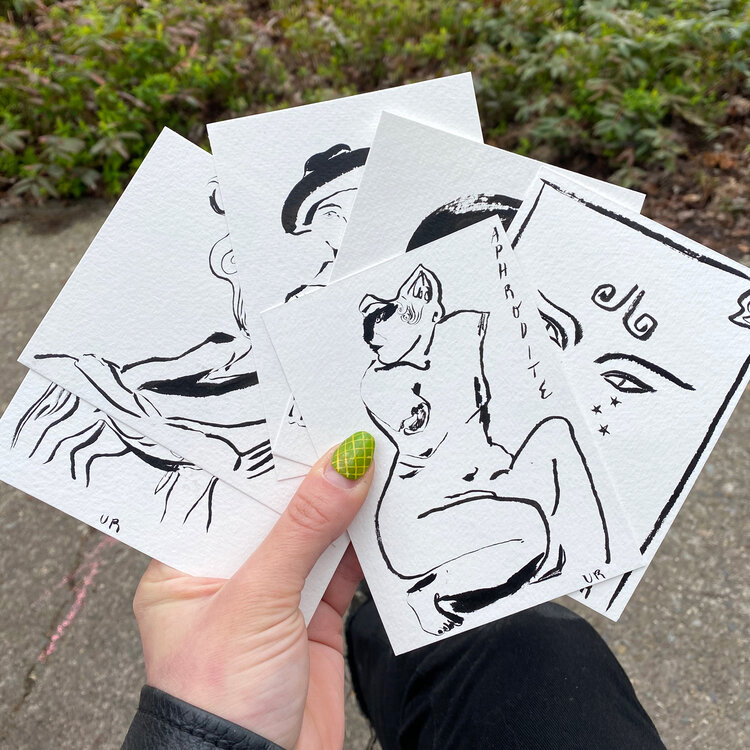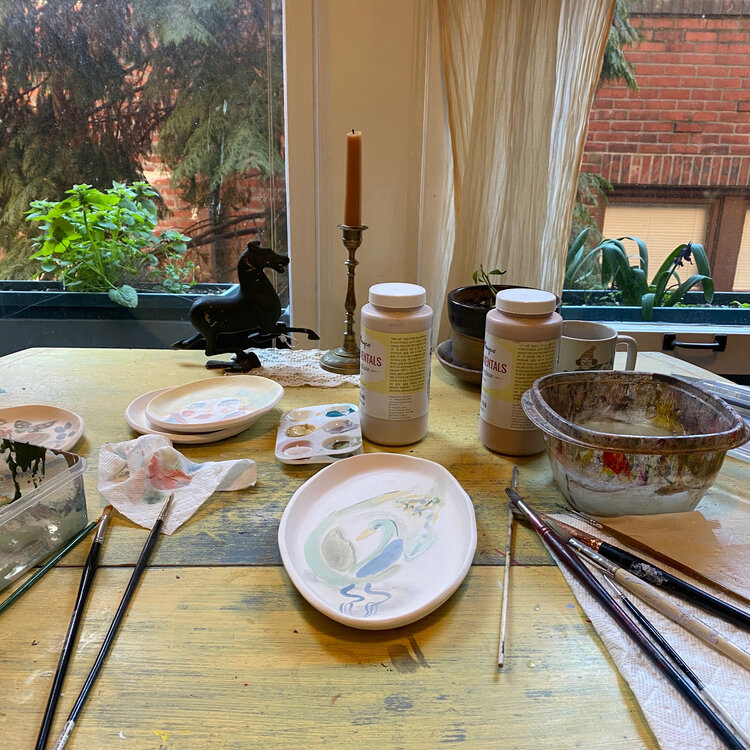 At the start of quarantine I found myself doing a lot of black ink drawings, at home and on my daily solo walks, to keep me in the practice of being productive, even for just 30 minutes a day. I've been thinking a lot about distance; a lot of my dearest and oldest friends live in different states, and we've all been pretty consistent in sending each other snail mail over the years, which I love. It gives you the time to put intention into your words and be present in showing someone affection, which feels like such a simple yet lost form of communication in these modern times.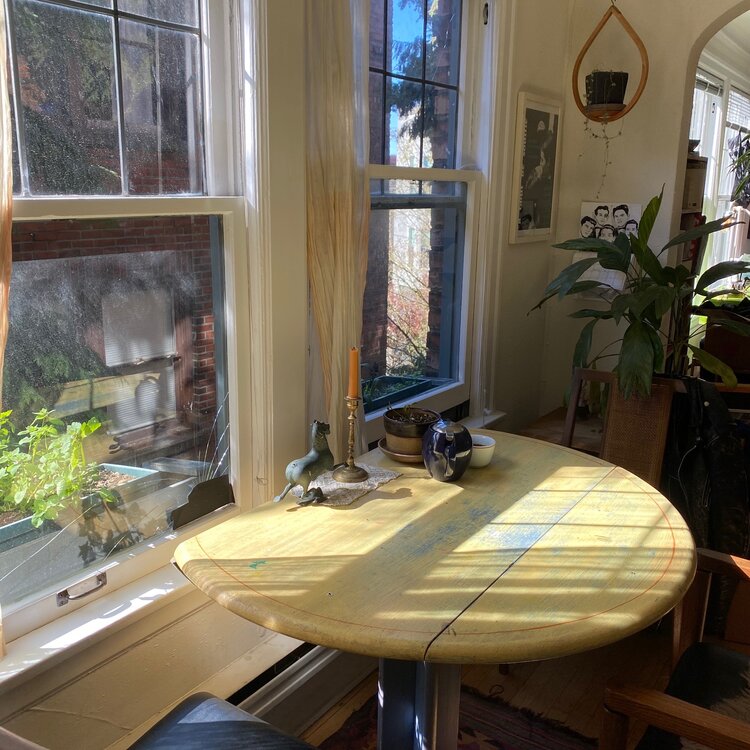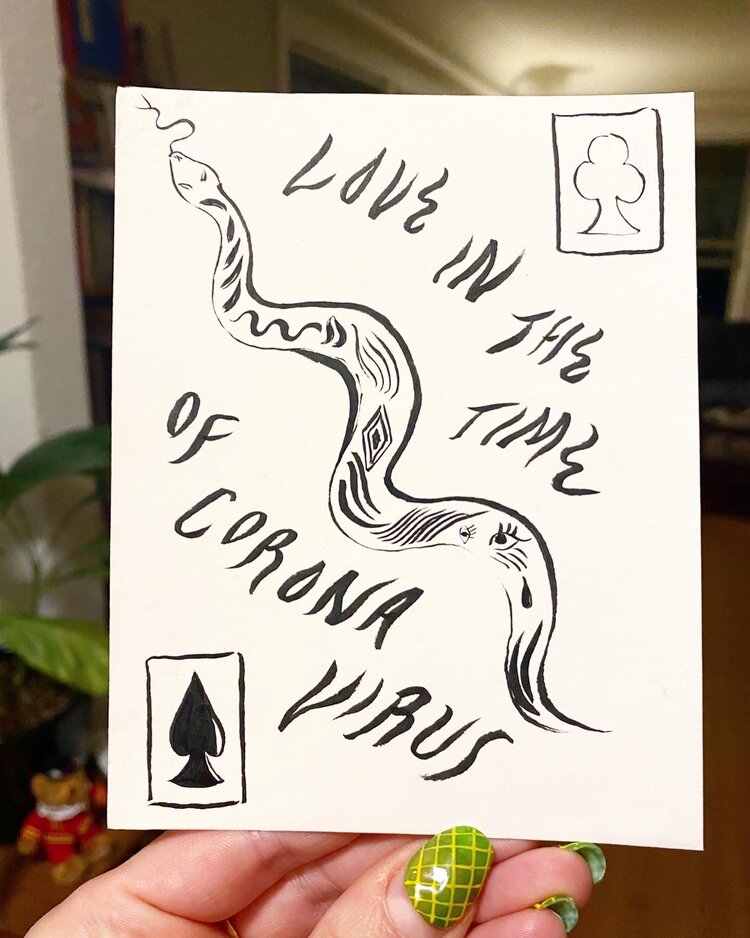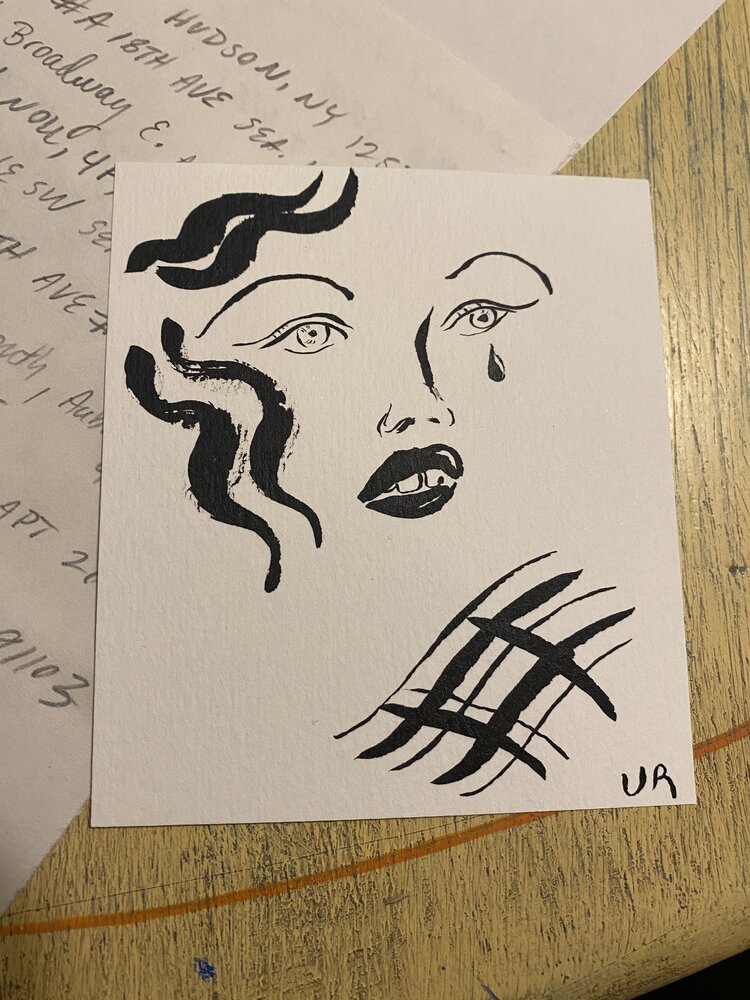 Although I have a perfectly good desk I've always made my art at my dining room table. I live in a one+ bedroom with my partner: we have an office that acts as his music studio, and our formal dining room serves as my art studio. I've always made art from home and feel really inspired here, especially in spring with the light flooding through the windows. I feel very grateful to have this space already set up during this time.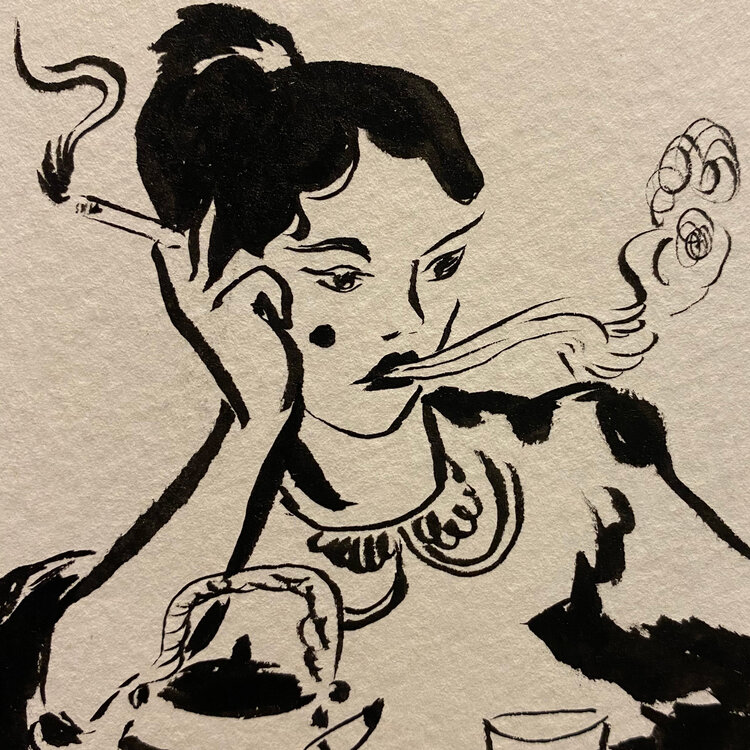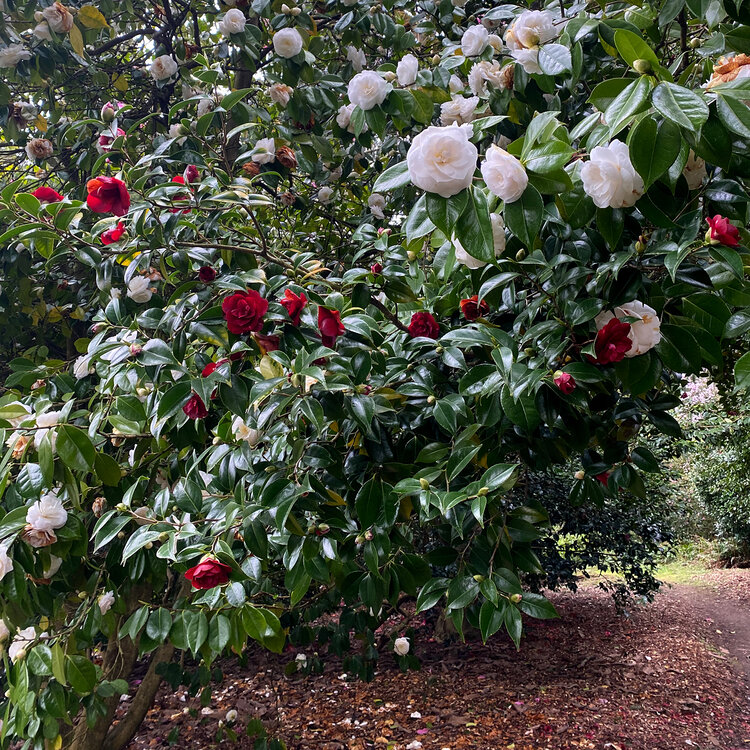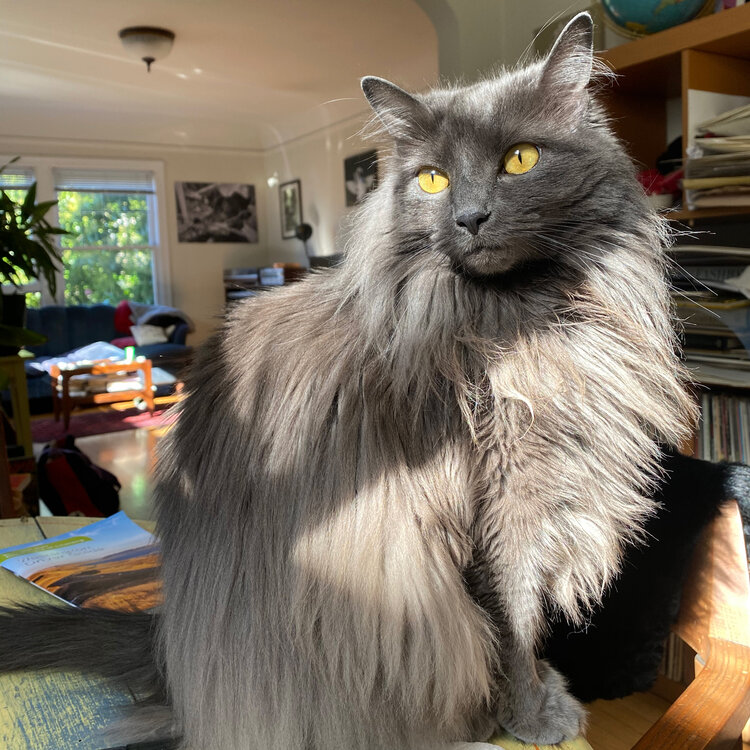 Some days I feel completely inspired to use this time to be as active as possible and run free and hard with all the random creative ventures I've always wanted to try; other days I take a long walk and reflect on the most basic necessities, like remembering to breathe deep. It's an up and down but I'm getting by and trying to do my part, and that feels good.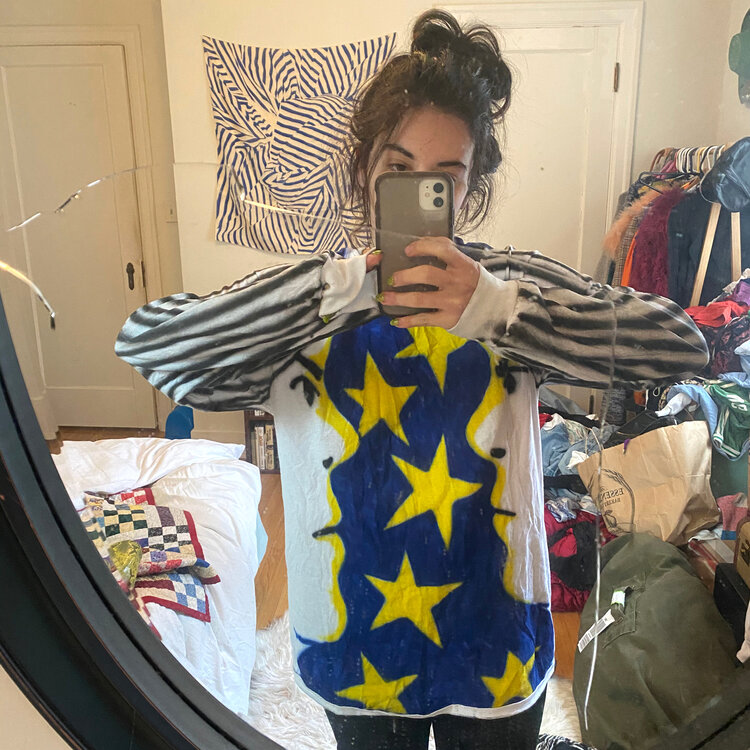 ---
Rachael Lang
Store Manager and Buyer