Meet the Maker is a series of interviews with local designers and makers featured in the Frye Art Museum Store.
---
The Store is excited to to share the work of KuuPottery, a Seattle-based ceramics studio which produces handmade collections in small batches. KuuPottery was founded by Kassandra Guzman in 2016 when she began teaching pottery workshops in her Miami, FL townhome. She later went back to school to fulfill a business degree to help continue to efficiently grow Kuu. Her business continued growing and she graduated in 2020 where she then closed her workshops and began to evolve her body of work. Her ceramic collections are each hand thrown on a pottery wheel making each piece uniquely built. Her forms vibrate a fun, quirky, and welcoming energy. 
We asked Kassandra about her growing business and the inspiration for her unique pieces. She gave us some insight below.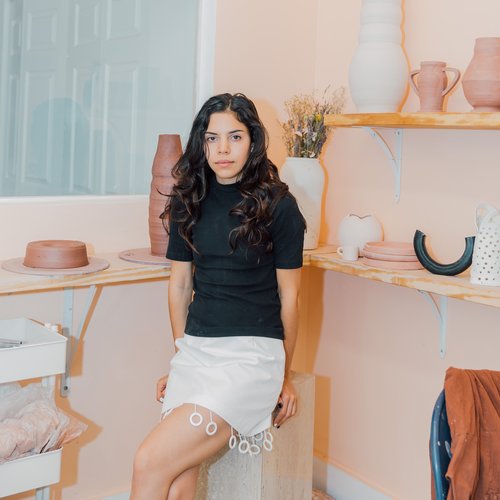 Tell us a little about your background. In your bio, you mention founding your ceramic studio while getting a business degree in Miami. What inspired you to also pursue ceramics?
I've always wanted to be a full-time artist. I was only able to afford that lifestyle by teaching pottery workshops and working a full-time job.
Because I was working so much, I put a hold on school. I always just had this pressure in the back of my mind, as well as the pressure of my grandparents, begging me to get a degree and become an independent, smart woman. So I became a full-time student while working a full-time job and teaching pottery classes.
 I cannot emphasize enough how much I truly resonated with the phrase "when there is a will, there's a way" and even though I was doing a lot, I was feeling so much reward and now I can enjoy the fruits of my labor as a full-time artist.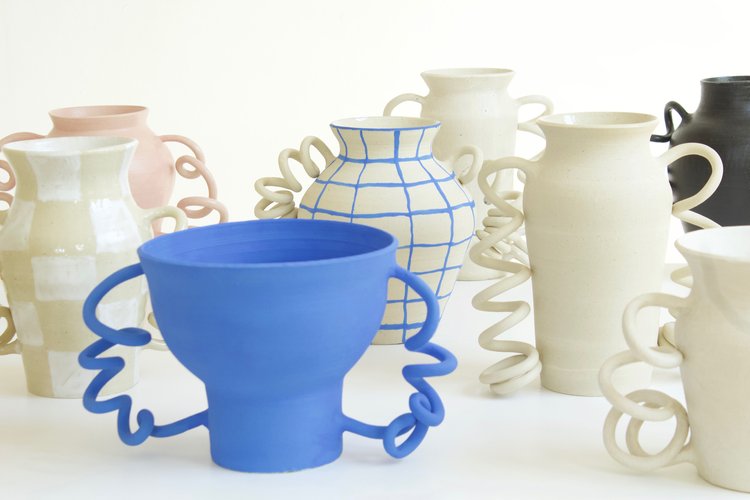 Tell us about your process! What inspires your unique collections, specifically your squiggly, fun handles?
My process involves a lot of visualization. The Boinggg Collection and all my squiggly handles were designs that just appeared in my mind and I drew them out and then created them.
Sometimes I'll have a conceptual idea and then go into visualizing how I can translate that thought. For example, my Hug Vase was created because I wanted  to produce something that was open and welcoming to its holder.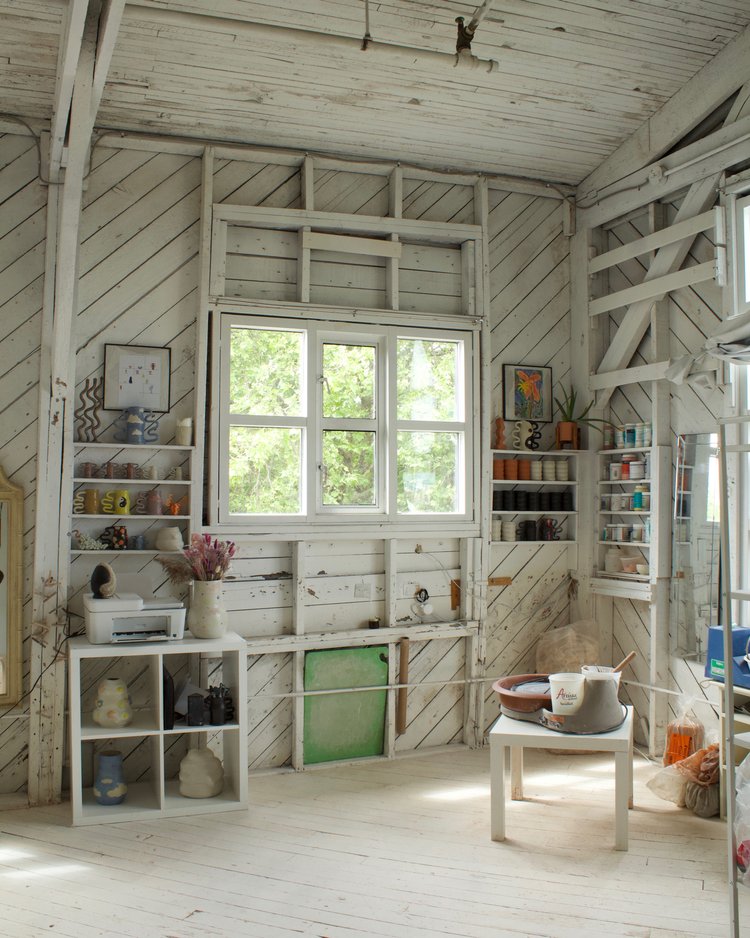 What's a normal day in the studio look like for you?
It depends what I have to prioritize first but I usually enter my studio and work on emails and social media for a couple of hours and then I will get into building pottery, trimming, or glazing- depending where I am with the small batch collection, I try to focus on a group of vases at a time to avoid having too many vases at different stages of development.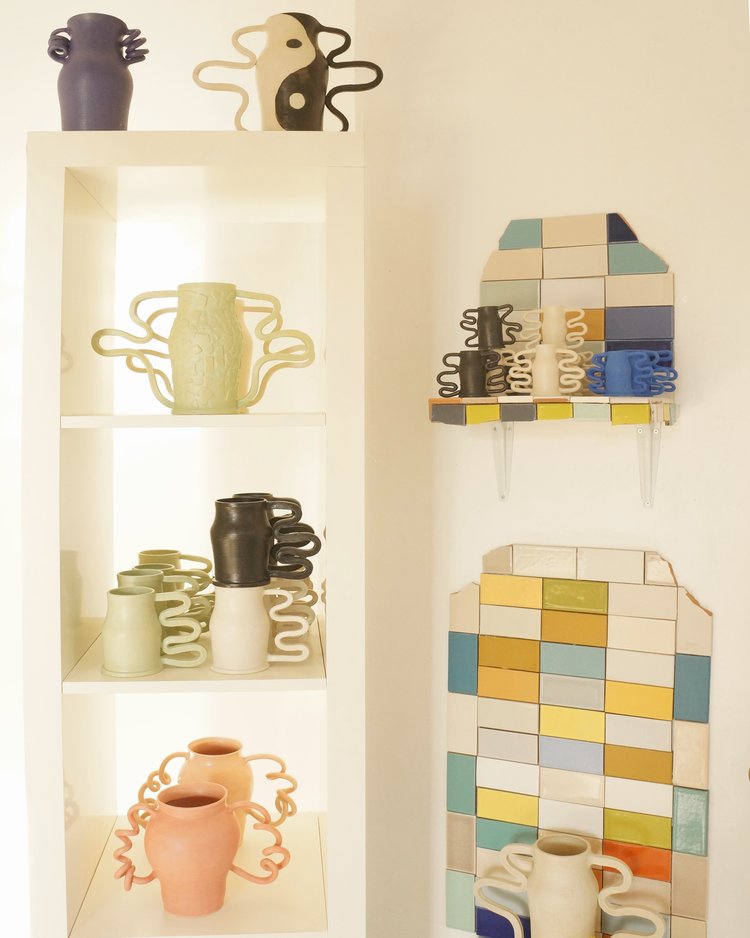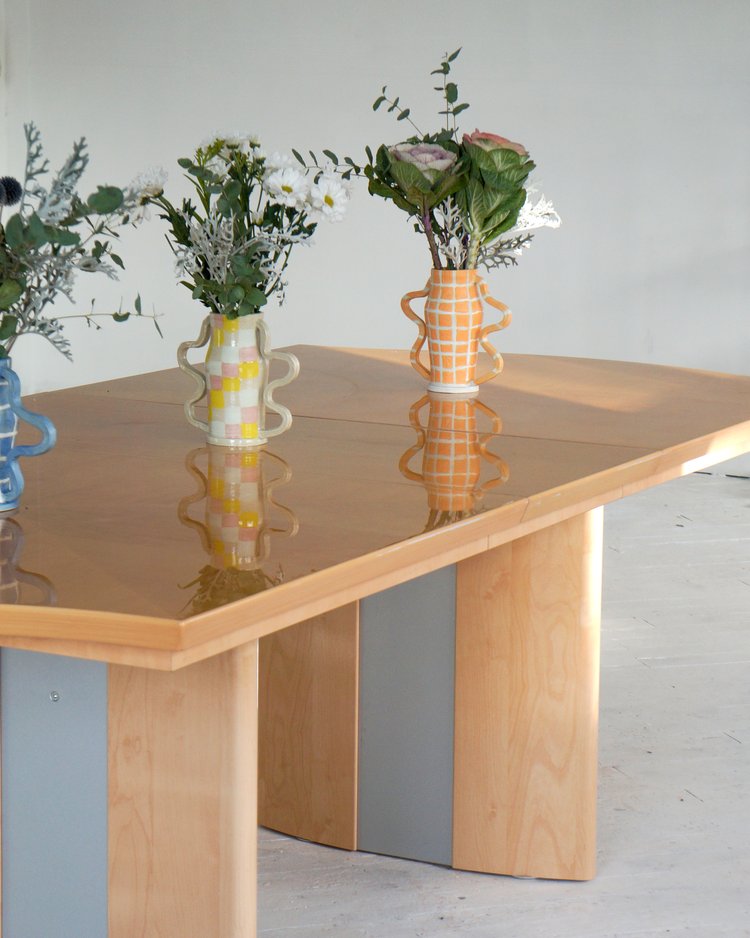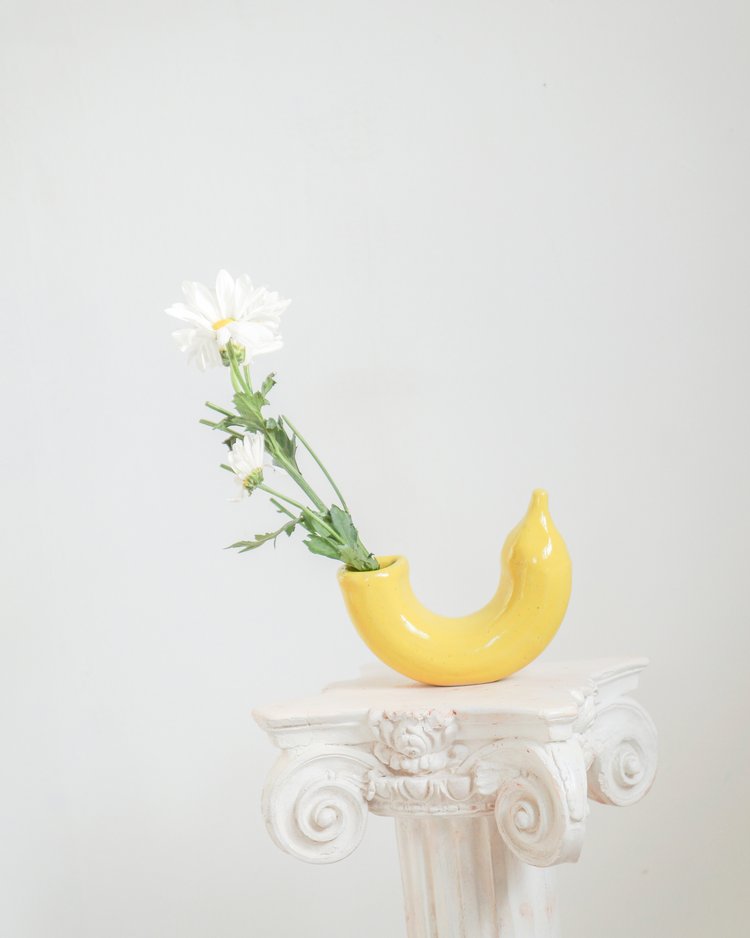 Has your move to Seattle in 2020 influenced the direction of your work?
It definitely did. I had such a busy life in Miami with friends and family, my business was taking off with workshops. Once the pandemic hit and my classes stopped, I moved across the country and everything changed for me. I was really looking forward to focusing on making collections for KuuPottery and everything sort of aligned to allow me to take the leap and just focus on that and then it all just evolved from there.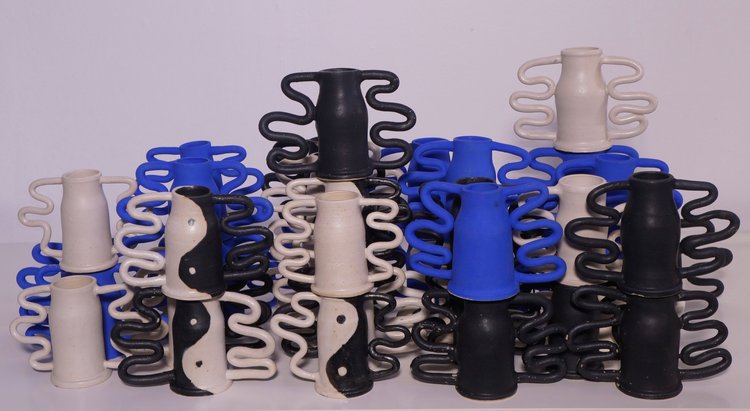 What's next for Kuu Pottery?
I just launched my first NFT Collection which went extremely well. I find myself making art in a more evolved way that allows me to still be a traditional artist and grow my collectors.