Makers at Home is an Instagram series from The Frye Art Museum Store, giving us a peek into the lives and routines of some of our favorite designers stocked by the Store during this unusual time of isolation.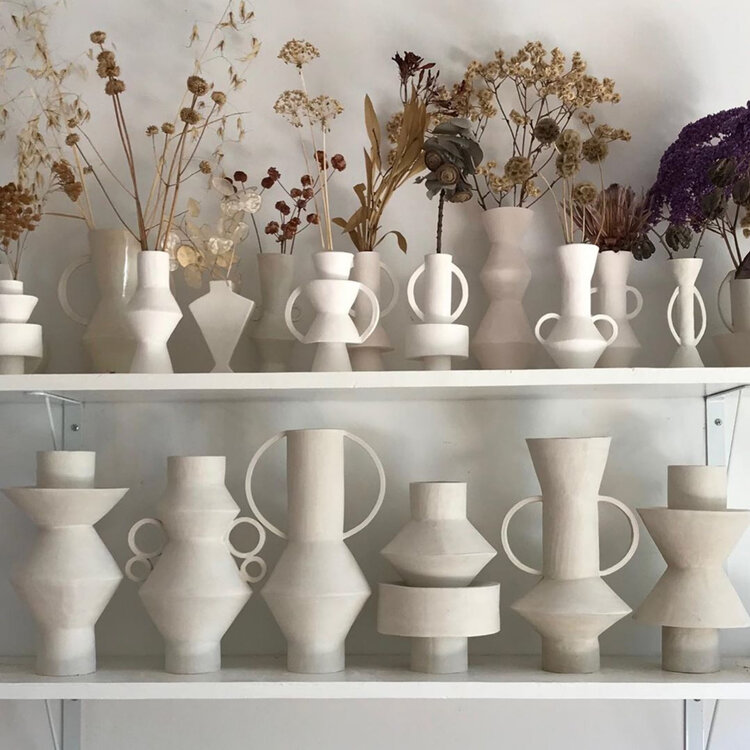 Vanessa Lang's line of ceramics features thoughtful, unique forms. We carry her ceramic hand dishes in the shop and will soon stock her striking vases again. Follow her on Instagram @wade_studio to be informed about periodic studio sales and for some lovely content!
We caught up with Vanessa in her home, a cozy space nestled in the mountains on the outskirts of Los Angeles, on April 7, 2020: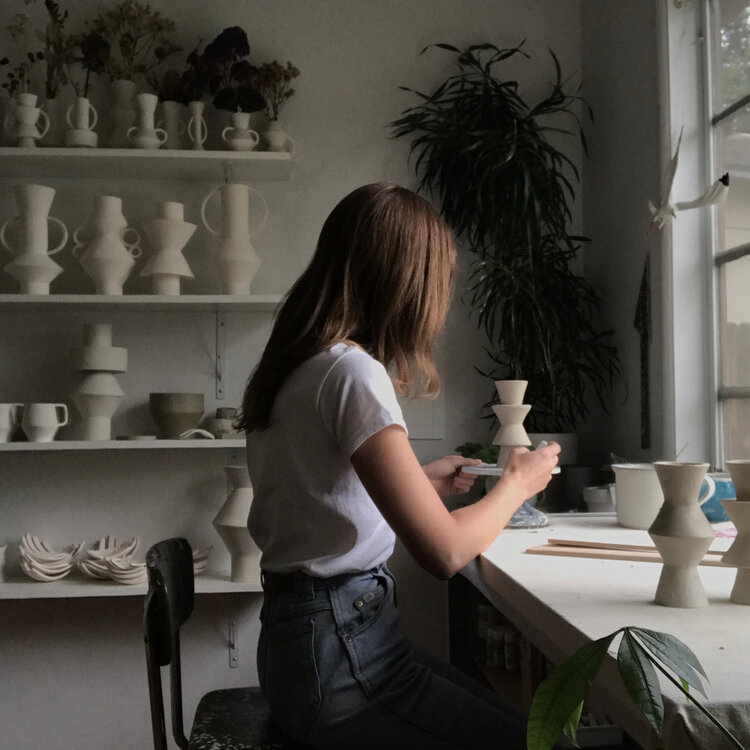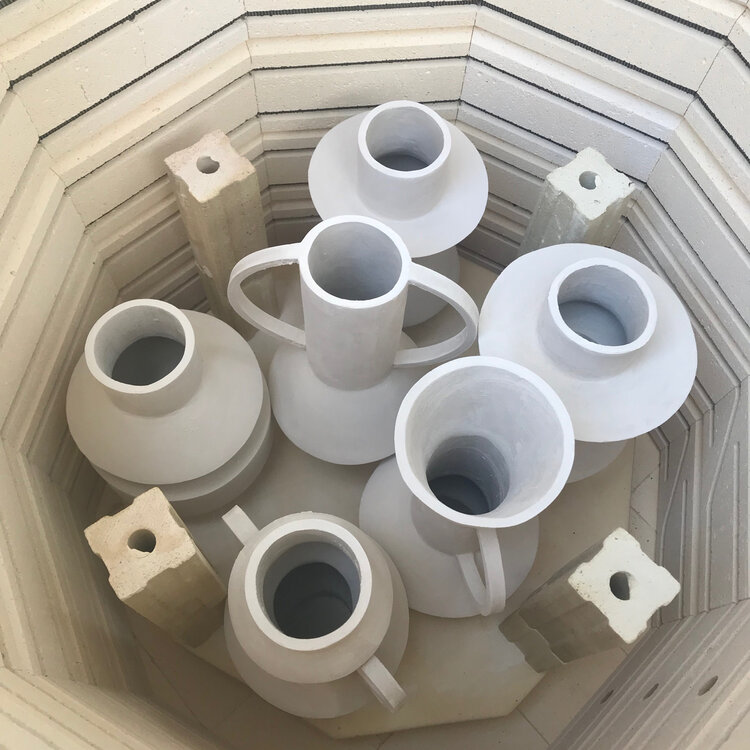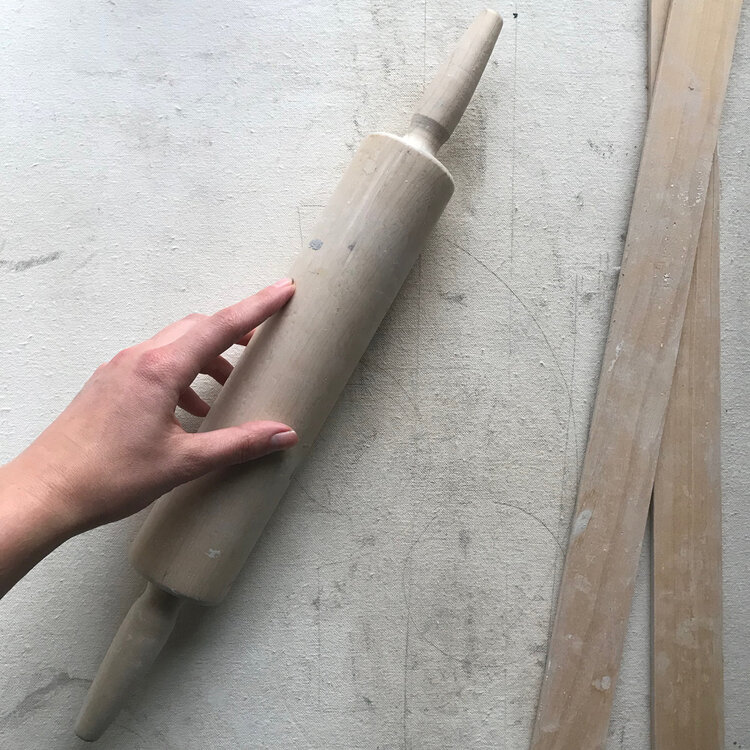 I'd like to say I'm one of those people who flourish during times of crisis, that I've thrown myself into my studio practice and really making the most of this time spent at home. While that's decidedly not the case, I have formed some new routines: obsessively reading the news, wandering around my house looking for new and exciting places to sit and read the news, not looking at my bank account.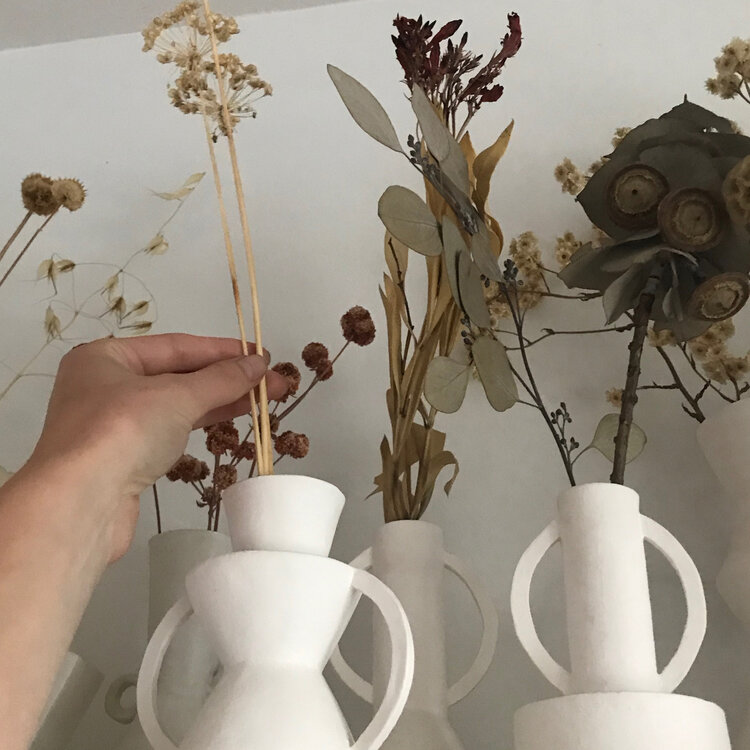 A typical day for me includes starting a gardening project, then maybe deciding to bake something, then mess around in my studio for a while and realizing I should reorganize my closet so I'll do that for a while, then a walk with my partner and the dog, think about dinner, make said dinner, try to abstain from over-imbibing, fail, eat a late-night meal and think about how tomorrow will be the day I do one of those online exercise classes.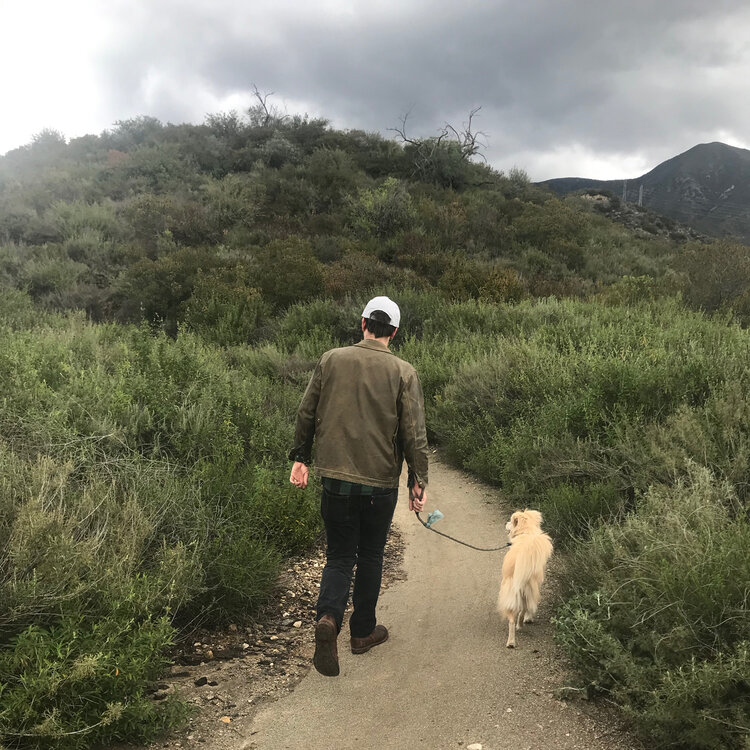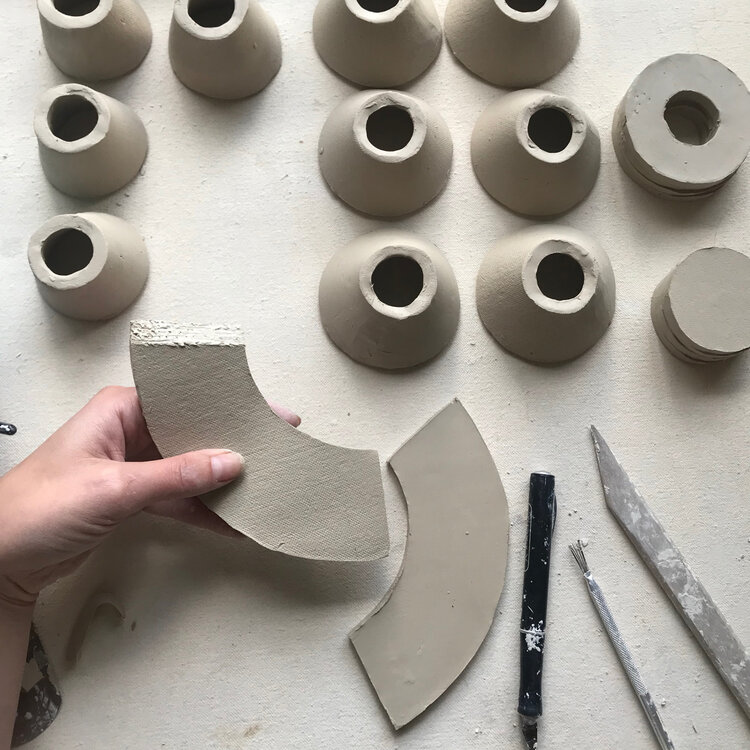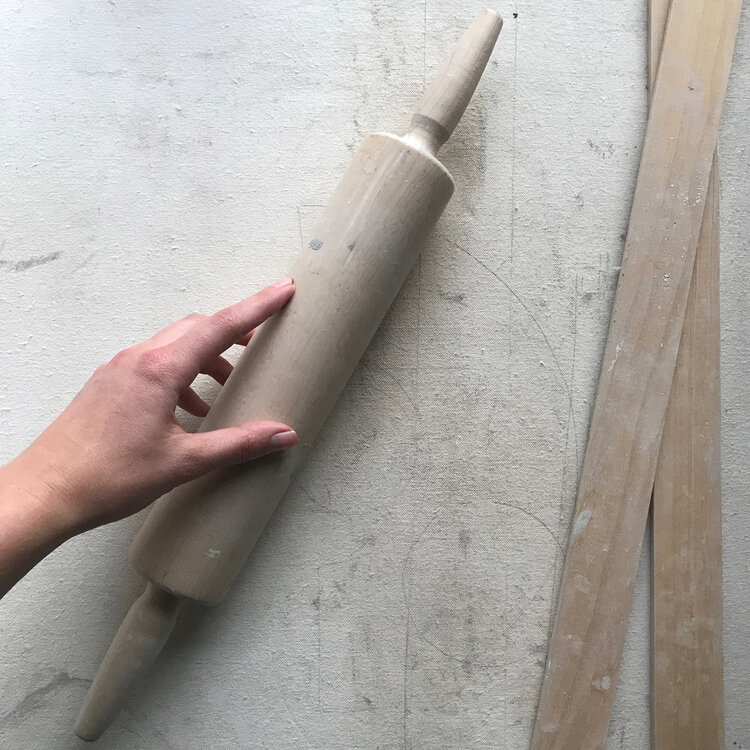 At the end of the day despite my pessimism, I'm very privileged to have a caring partner, comfortable home, and my health. Making is my therapy, I think most people have experienced that calm you get when fully engrossed in a craft/making art. Also, you're welcome; I've refrained from ranting about our government's complete mishandling of this pandemic and the incredible corruption that continues to be America's #1 underlying condition.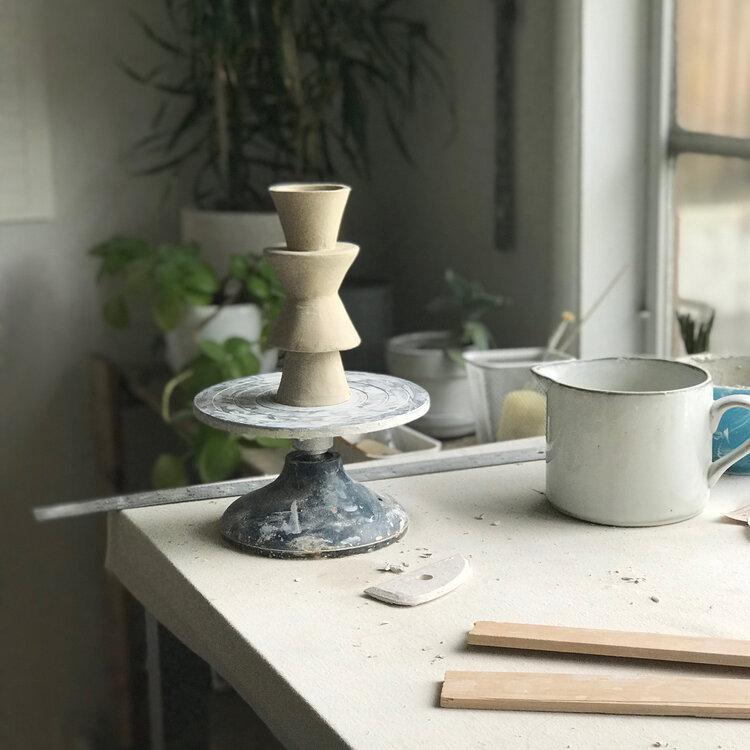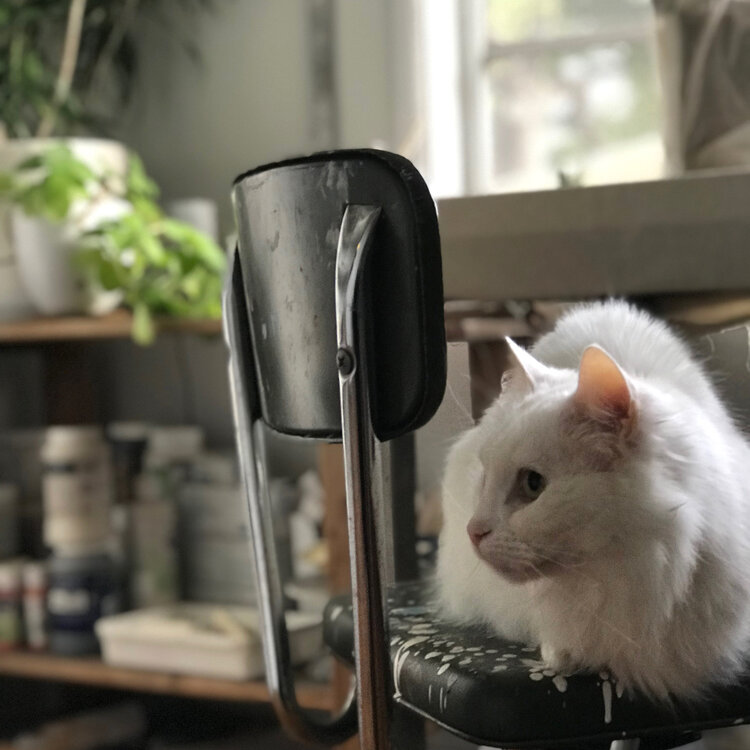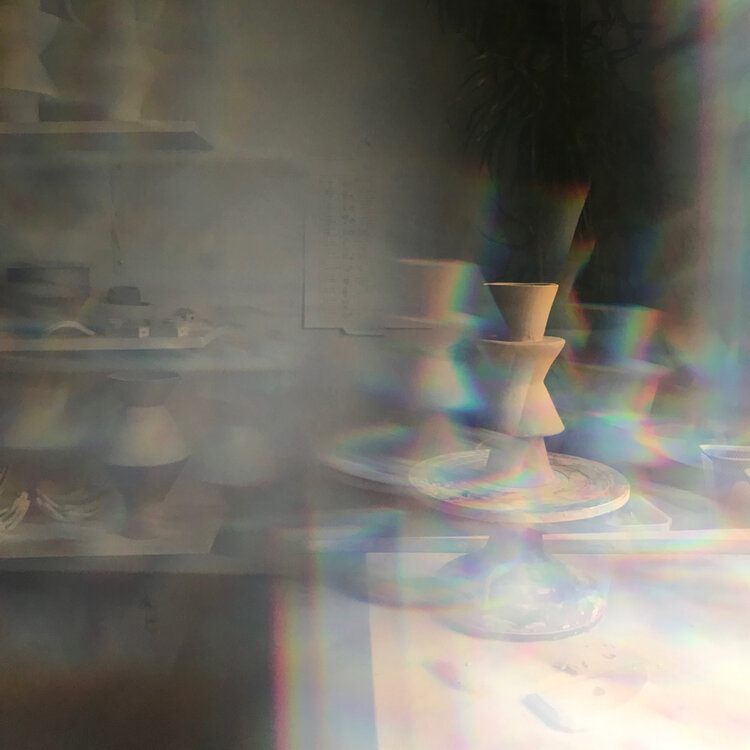 ---
Rachael Lang
Store Manager and Buyer