Community Day
Families and friends of all ages are invited to join us for an array of festivities. Come explore the current exhibitions, Christina Quarles, In the Interim: Ritual Ground for a Future Black Archive, Boren Banner Series: Stefan Gonzales, and Human Nature, Animal Culture: Selections from the Frye Art Museum Collection through a film screening, hands-on activities, guided tours, and art-making. Find the full schedule below.
Community Day is primarily an indoor event with an outdoor component. Guests will be required to wear masks as part of the event. Physical distancing is recommended for all activities, which are offered on a first-come-first-served basis. Participant numbers for indoor activities have been limited for the safety of visitors, volunteers, and staff.
Questions? education@fryemuseum.org
PROGRAM SCHEDULE
11:00 – 2:00
Drop-In Art-Making: Shapeshifting Wire
Art Studio
Stop by to make your own wire jewelry inspired by the works in Christina Quarles.
11:00 – 2:00
Drop-in Art-Making: Unexpected Colors
Art Studio
For this activity inspired by In the Interim, experiment with color and learn how to use inverted colors to make art.
11:00 – 2:00
Live Painting with Moses Sun
Terry Avenue Sidewalk
Join artist Moses Sun for a live painting demonstration and create your own chalk drawings inspired by the Seattle-based artist and the lines, shapes, and colors of Christina Quarles.
11:00 – 2:00
A Carnival-inspired Recipe from Island Soul
Art Studio
In connection with the exhibition In the Interim, learn more about a dish inspired by the Trinidad and Tobago Carnival and bring home a free sample from Island Soul.
11:00 – 2:00
Films from Black Cinema Collective
Auditorium
A selection of short films curated by Mateó B. Ochoa for Black Cinema Collective.
11:00 – 2:00
Explore How to Archive Family Memories with Stefan Gonzales
Education Wing
Interested in collecting, saving, or documenting family memories for future generations? Learn how the artist uses archiving as part of their artistic process and get inspired to start your own family archive.
1 – 1:30
Frye in Focus Tour: Human Nature, Animal Culture
Meet in Rotunda
Join us for a tour of the Frye's current exhibition Human Nature, Animal Culture. All ages are welcome!
ABOUT THE PROGRAM PARTNERS
Stefan Gonzales (American, born 1994, Littleton, CO) is an artist and arts educator from Colorado now based in Seattle. They are Prio/Manso/Tiwa and a trans/nonbinary individual. Their practice centers on decolonizing art and its institutions. Gonzales received an MFA from the University of Washington in 2020 and BFA from Cornish College of the Arts in 2016. They have participated in residences at Signal Fire Arts in Portland and the Center on Contemporary Art in Seattle. Recent exhibitions include Melanie Flood Projects (2020) in Portland and Mount Analogue (2019) in Seattle.
Seattle based artist Moses Sun creates analog, digital, and mixed media art. Sun draws much of his inspiration from his southern upbringing along with Black, African, Asian, and Latinx diasporas. He blends these influences into abstract meditative constellations of movement expressed on paper, wood, and large-scale murals. Sun describes his art this way, "My work expresses blackness across multiple media platforms, laying bare my personal history, and humanity. I make drawings on paper and iPad, digital and analogue photographs, sculpture, and installations, then sample them and in the hip-hop ethos of 'grinding' output them as murals, relief sculptures, digital prints, video animations, games, and social media apps. I work intuitively, letting go of pretense so that the story reveals to the viewer an entry point, a beginning but never an end." Sun's work has been shown in both solo and group shows in Toronto, New York, Los Angeles, and Seattle.
Black Cinema Collective (f. 2019) is a Washington-based group of artists and cultural practitioners who examine and celebrate Black films through programmed screenings, watch parties, and community discussions focusing local and global filmmakers from African and Afro-Diasporic communities. We hold space for the complex existence and storytelling inventions of Black folx, also curating intersectional histories and topical stories seen in multidisciplinary forms of filmmaking from artists, activists, documentarians, and organizers. Through our work we explore the broad multiplicity of Afro-Diasporic cultures.
Island Soul is a family business opened in 2001 at a location on Martin Luther King Way and Judkins. In 2007, the Martin family purchased a building in Columbia City and established a new look for the restaurant. Island Soul offers what can best be described as Caribbean-inspired soul food—a fusion of native Caribbean foods with traditional soul food from the Louisiana Bayou.
Presented in partnership with Black Cinema Collective.

Support for Community Day is provided by The Partners Group, the Frye Foundation, and Frye Members.
Christina Quarles is organized by Museum of Contemporary Art Chicago and curated by Grace Deveney, former Assistant Curator, with Jack Schneider, Curatorial Assistant, MCA Chicago. The presentation at the Frye Art Museum is organized by Amanda Donnan, Chief Curator. Lead support for this exhibition is provided by The Bennett Collection of Women Realists. Generous additional support is provided by the Frye Foundation and Frye Members. Media sponsorship is provided by Crosscut.
In the Interim: Ritual Ground for a Future Black Archive is guest curated by Claire Tancons. Lead support for this exhibition is provided by the Raynier Institute & Foundation through the Frye Art Museum | Artist Trust Consortium. Additional generous support is provided by the Frye Foundation and Frye Members.
Special thanks to the exhibition's advisory committee: Jill Freidberg, Kate Harkins, Berette S Macaulay, Jazmyn Scott, and dani tirrell.
Human Nature, Animal Culture: Selections from the Frye Art Museum Collection is guest curated by Kathleen Chapman, Associate Professor of Art History, Virginia Commonwealth University. Generous support is provided by the Frye Foundation and Frye Members. News media sponsorship is provided by The Seattle Times. Broadcast media sponsorship is provided by KCTS 9.
Community Day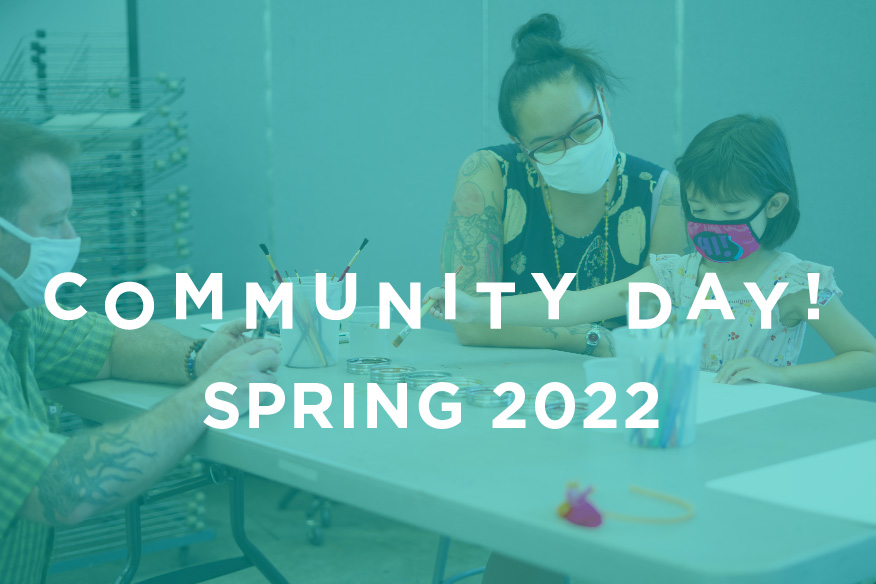 Frye Art Museum
704 Terry Avenue
Seattle
,
WA
98104