Unlocking Door to the Atmosphere: Artists in Conversation
Marking a tendency toward spirituality, myth, and the supernatural in contemporary American art, Door to the Atmosphere includes artworks in a range of mediums by eight artists working today in the United States. Join artists Harry Gould Harvey IV, Cindy Ji Hye Kim, Mimi Lauter, and Eden Seifu along with exhibition co-curators Srijon Chowdhury and Amanda Donnan for a lively conversation about the ideas that animate—and connect—their various art practices.
Please note: Masks will be required for audience members during this program.
ABOUT THE ARTISTS
Harry Gould Harvey IV (born 1991, Fall River, MA) is an artist and curator whose practices are embedded in community and social justice. His work is featured in Soft Water Hard Stone, the 2021 New Museum Triennial, New York, and he has had numerous exhibitions at Bureau, New York and at national and international spaces including Atlanta Contemporary, Atlanta, GA (2018) and GRIN, Providence (2016). In 2020 Harvey and his wife, artist Brittni Ann Harvey, founded the Fall River Museum of Contemporary Art (FR MOCA) on the first floor of the historic Granite Mills textile mill. Previously, his roving curatorial platform Pretty Days, co-founded with Gregory Kalliche, produced projects in Providence and Miami, FL.
Cindy Ji Hye Kim (born 1990, Incheon, South Korea) received her B.F.A. from the Rhode Island School of Design in 2013 and her M.F.A. from the Yale University School of Art in 2016. Recent solo exhibitions include those at the MIT List Visual Art Center, Cambridge (2020); Rodolphe Janssen, Brussels (2020); Helena Anrather and Foxy Production, New York (2019); François Ghebaly, Los Angeles (2019); and Interstate Projects, Brooklyn (2018). Her work has also appeared in numerous group exhibitions around the world, including Casey Kaplan, New York (2021); Marianne Boesky Gallery, New York (2020); Art Gallery of York University, Toronto (2019); and UncleBrother, Hancock, NY (2018). She lives and works in New York City.
Mimi Lauter (born 1982, San Francisco) is a Los Angeles-based artist whose oil and soft-pastel works on paper assemble abstracted narratives drawn from subconscious memory, literature, sociopolitical surroundings, and classical mythology. For her first exhibition at Blum & Poe Los Angeles in 2018, Lauter presented a twenty-four-part installation entitled Sensus Oxynation that functioned as the interior of a chapel—each wall a grouping of lush, highly chromatic works. Her practice proposes a secular relationship to spirituality in painting—belief in and devotion to the painting itself. Imagery of flowers, vases, the four elements, and other instances of iconography are meant to conjure the history of painting. A number of works point to the tradition of still lifes, implicating interior and psychological spaces. Lauter is informed and influenced by artists such as Odilon Redon, Jean-Édouard Vuillard, Pierre Bonnard as well as other members of the Nabis and Post-Impressionists, who impress upon the aesthetic foundation of her work.
In 2012, Lauter was included in the first Los Angeles Biennial Made in L.A. 2012 organized by the Hammer Museum in collaboration with LAXART. In 2021, Lauter participated in Prospect.5, New Orleans, LA. Lauter received her BA at the University of California, Los Angeles and her MFA from University of California, Irvine. Her work is represented in the collections of the Frederick R. Weisman Art Foundation, Los Angeles, CA; Hammer Museum, Los Angeles, CA; Los Angeles County Museum of Art, Los Angeles, CA; and Marciano Art Foundation, Los Angeles, CA.
Eden Seifu (born 1996, Boston) lives in Seattle, Washington. She received a BA in Communication at the University of Washington, where she also studied Art History, in 2018. She has shown work at the Center on Contemporary Art in Seattle and has had paintings published in the University of Washington Bricolage Journal. Most recently she has shown work in solo exhibition The Seasons to be Spirited Away is Forever (2020) the group show We Begin With Noticing (2019), both at Deli Gallery, New York.
Eden Seifu is a figurative painter whose work takes an interest in depictions of the fantastical and surreal as mediums for the viewer to become intimate with the psychology of oneself and of others. In featuring people of color, especially Black people, as her subjects, she wishes to combat the historically exclusive tradition to depict only a small percentage of people as receptors of the most poignant and riveting human emotions. Seifu's inspirations include romance novels, Russian symbolist paintings, illuminated manuscripts, adventure anime, comic books, and more.
Srijon Chowdhury (born Dhaka, Bangladesh, 1987) lives and works in Portland, Oregon. He holds an MFA from Otis College of Art and Design in Los Angeles and a BFA from the University of Minnesota, Twin Cities. Solo exhibitions of his work have been held at Ciaccia Levi, Paris (2021, 2018); Foxy Production, New York (2021, 2020); Anat Ebgi, Los Angeles (2019); Upfor, Portland, OR (2018, 2016); The Art Gym, Marylhurst, OR (2018); and Klowdenn Mann, Los Angeles (2016, 2014).
Door to the Atmosphere is co-curated by Chief Curator Amanda Donnan and artist Srijon Chowdhury. Generous support is provided by the Frye Foundation and Frye Members. Media sponsorship is provided by The Stranger.
Unlocking Door to the Atmosphere: Artists in Conversation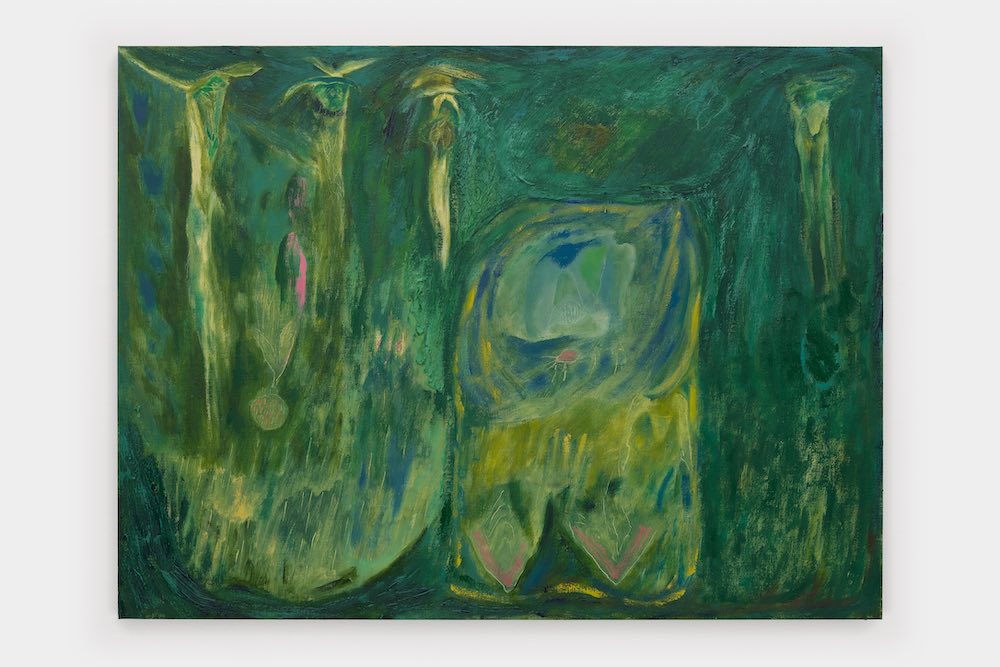 October 29, 2022
2 – 3:15 pm
Frye Art Museum
704 Terry Avenue
Seattle
,
WA
98104