November 11, 2023 - October 27, 2024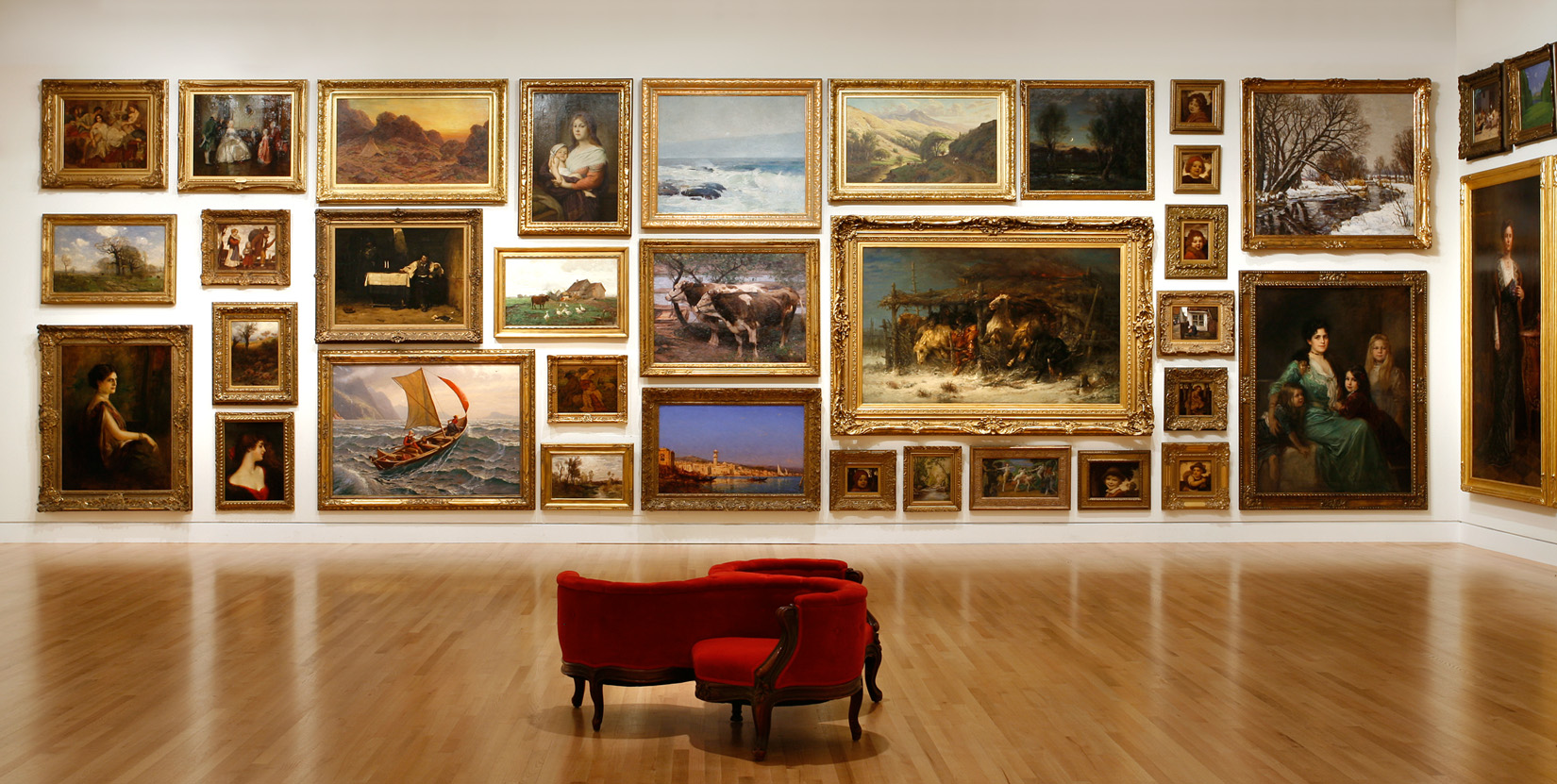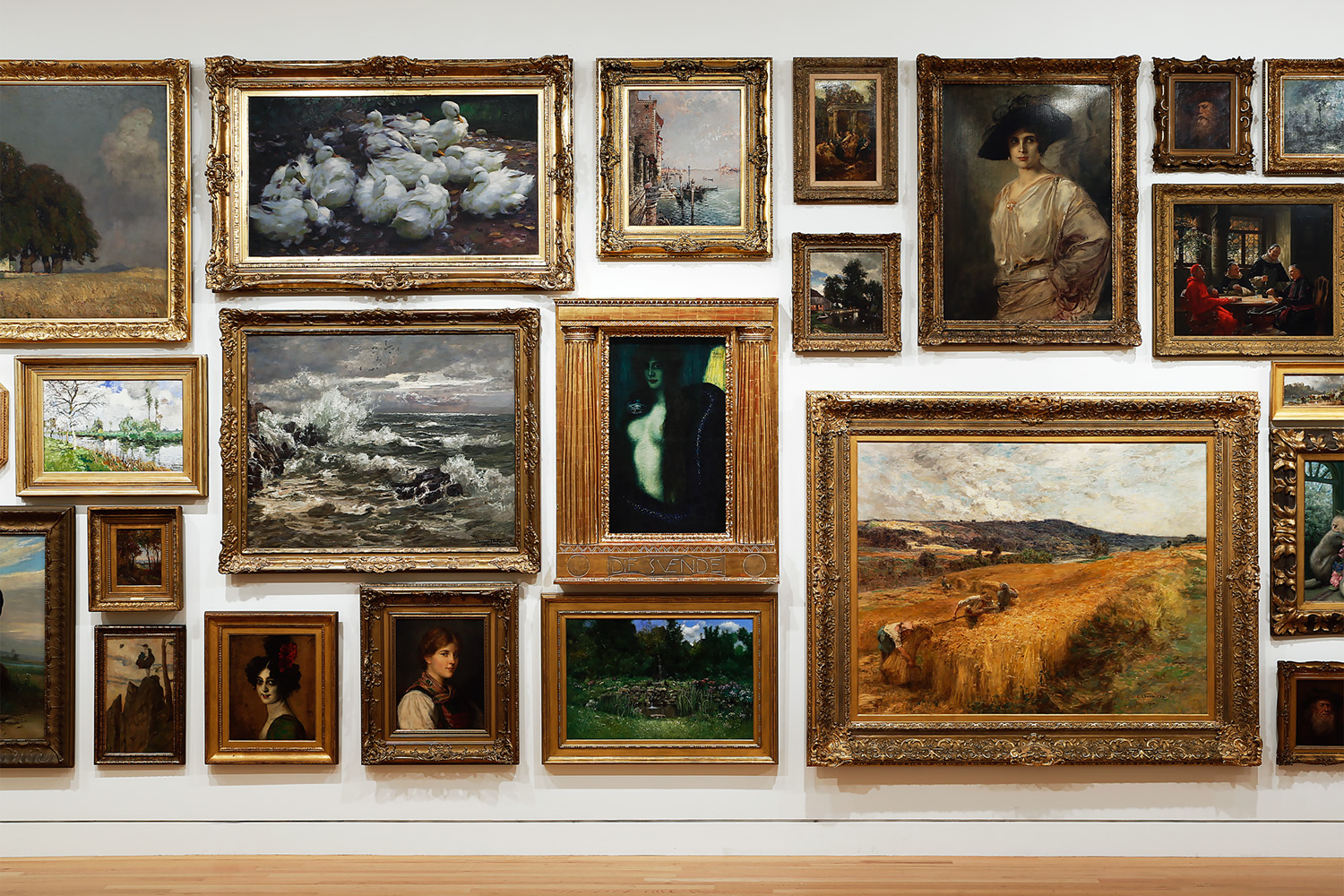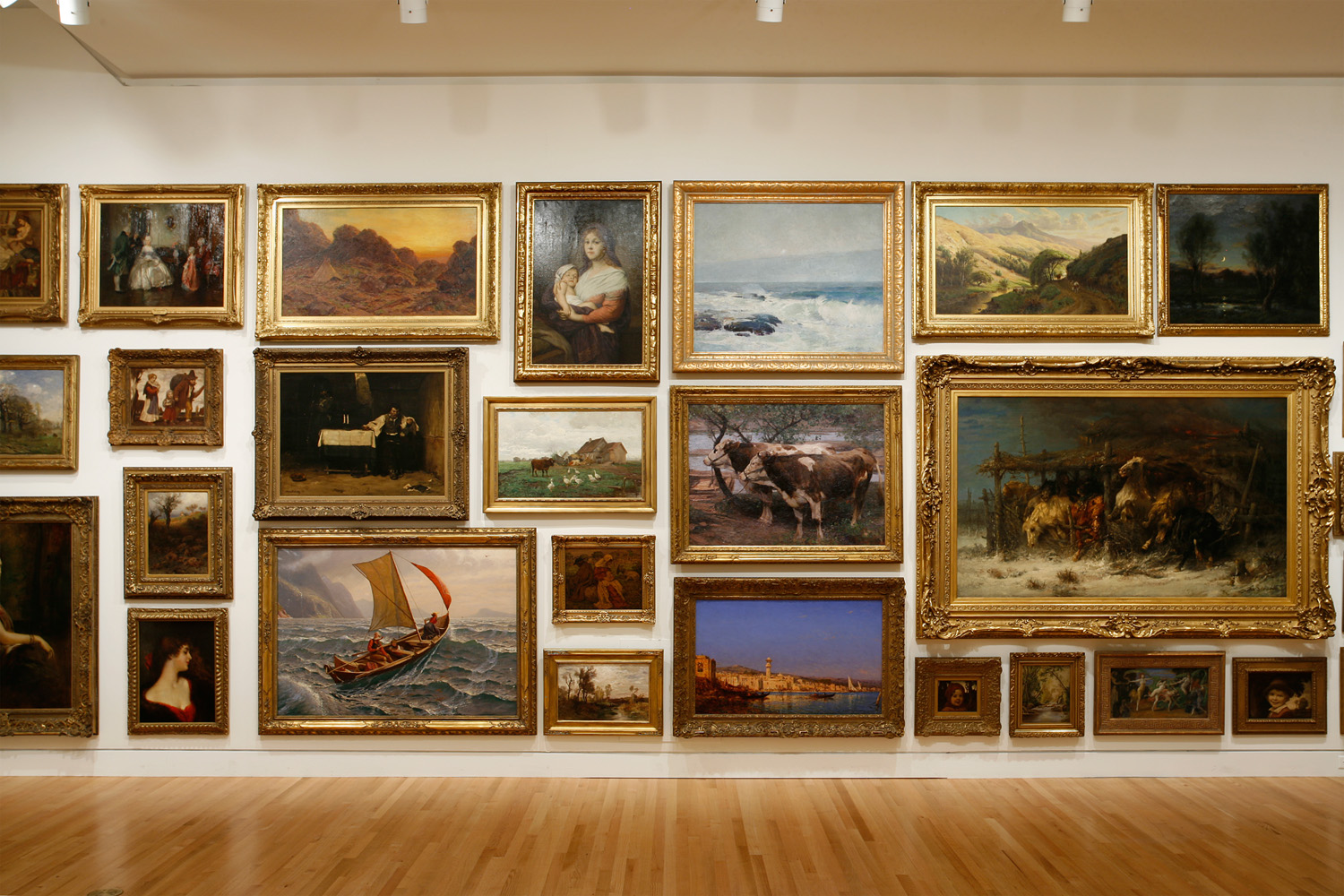 Frye Salon features over one hundred paintings from the Frye Art Museum's Founding Collection hung floor to ceiling—a display mode referred to as a salon-style hang. The installation approximates the dramatic viewing experience enjoyed by visitors to Charles and Emma Frye's Seattle home in the first decades of the twentieth century.
The Fryes developed their passion for art at the World's Columbian Exposition, a world's fair held in Chicago in 1893. The experience greatly influenced the painterly subjects and artists the young couple collected for years to come. Over the next four decades, they purchased canvases by an international roster of artists from Europe and the United States. As children of German immigrants, the Fryes focused particularly on works by German artists.
The couple displayed the collection in private living quarters and a purpose-built gallery attached to their home in First Hill. Major philanthropic supporters of music, the Fryes also hosted concerts and charitable events in their gallery. Concurrent exhibition LINEAJES pays homage to this model of cross-disciplinary engagement, inviting local percussionist Antonio M. Gómez to activate the space with musical interventions and a mural painted on the walls behind the Salon works.
Frye Salon is organized by the Frye Art Museum.
Generous support provided by the Estate of Willis M. Kleinenbroich, the Frye Foundation, and Frye Members.

Installation view of Frye Salon, Frye Art Museum, Seattle, May 21 – August 30, 2015. Photos: Mark Woods