Creative Aging programs at the Frye are unique and very special; a suite of offerings to explore the rich potential of aging and opportunities to impact community health and wellbeing, many also serve people living with dementia and their care partners. From its beginnings in 2010, to the current programs' breadth of offerings, Creative Aging has been spearheaded, led, and championed by Mary Jane Knecht. Mary Jane has worked with a wide range of community partners, medical professionals, and longterm participants to make these programs what they are today. In recognition of the significance of this impact, Mary Jane was invited to contribute to the new edition of A New Role for Museum Educators, considered one of the foremost resources for the field. June 2023 will also mark Mary Jane's retirement from the Frye after a tenure of almost twenty years. To celebrate both her retirement and her book chapter being published, Frye Manager of Digital Content Rachel Townsend chatted with Mary Jane about her experiences at the Frye, with the Creative Aging programs, and about contributing to the museum education field with her book chapter.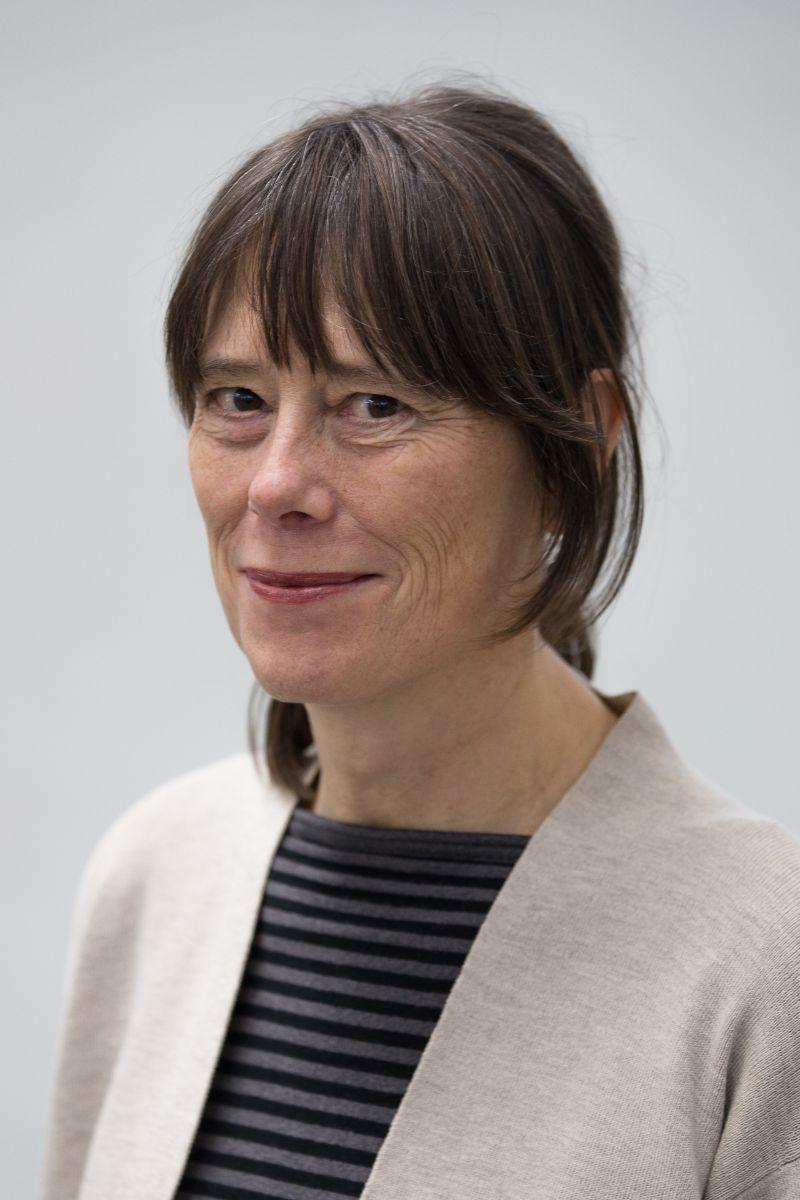 You've been doing programming here at the Frye for nearly 20 years; tell us about how your focus shifted from broader public programming to Creative Aging. 
I began working at the Frye in 2004 as Manager of Public Programs presenting talks with artists, gallery tours, art history lectures, and musical concerts. I was particularly excited to develop interdisciplinary programs to offer multiple entry points into artworks in the Frye collection and special exhibitions. One program that stands out to me was Magic Lantern: Talks on Film and Art, which longtime Seattle film critic Robert Horton presented to a devoted audience from 2005-2014.  
During that time, with our role as the only free museum in the city in mind, Jill Rullkoetter, then Frye Senior Deputy Director and Director of Education, and I began exploring how we could provide greater access to the museum for people living and working in our diverse neighborhood. First Hill has churches, schools, three teaching hospitals, medical research centers, retirement communities, and some of the city's lowest income housing. Then, in 2010, drawing inspiration from the Museum of Modern Art's Meet Me at MoMA program, the Frye partnered with the Alzheimer's Association Washington State Chapter and Elderwise to launch a six-month arts engagement program for older adults living with dementia and their care partners. Based on rigorous evaluation, the pilot evolved into two offerings: a monthly gallery discussion tour and a six-week art-making and discussion class. The need for meaningful free programming for the dementia community became painfully evident as the wait list for the here:now programs grew exponentially. Recognizing our opportunity to further serve this marginalized community, in 2014, with support from an Institute for Museum and Library Services (IMLS) grant, the Richard & Maude Ferry Foundation, and the Frye Foundation, we expanded programs onsite and out in the community, and my role shifted to focus fully on Creative Aging.    
A New Role for Museum Educators is considered one of the foremost resources by those in the field. What led to your contributing a chapter? 
Aiming to expand the Frye's reach beyond the Puget Sound area, Michelle Cheng, former Frye Director of Education and Community Partnership, and I were excited to share best practices and resources with a global community in hopes that our experience in developing Creative Aging programs would encourage other museums and community organizations to enter the field—much as we were inspired and mentored by the Museum of Modern Art's Meet Me at MoMA's program back in 2009.  
Tell us about the process of writing and collaborating on the chapter. 
Gleaning from over a decade of programming, Michelle and I were eager to tell the Frye's Creative Aging story from a variety of perspectives and partnership experiences, which have not only been sustained but organically grown at the museum, offsite in local and rural communities, and online. Michelle came up with the overall structure of the chapter beginning with "Identifying a Need," and then we went back and forth writing and pulling content from existing sources including program curriculum, participant evaluations, advisory committee meeting notes, and the exhibition Art on the Mind: Ten Years of Creative Aging. As part of the review process, other contributors to A New Role for Museum Educators offered comments on our chapter and that was very helpful given the vast range of contributors' museum and life experiences. 
What is your favorite memory or experience from designing and leading the Creative Aging program? 
So many…hard to choose a favorite! The experience that first comes to mind goes back to fall 2014 when we premiered Meet Me at the Movies at the Frye. Keri Pollock, Creative Aging Advisory Committee member and then at UW School of Social Work, and I partnered on curating movie clips aimed to connect with participants' life experience and imagination. I would introduce the story and context of each clip; we'd screen the short film clip; then follow with audience discussion facilitated by Keri. At this first program, nearly 75 people were in attendance—folks living with dementia, care partners and friends, kids with their grandparents. I began to unpack a clip from Wizard of Oz and asked if anyone recalled the famous song from this movie. Simultaneously, the audience burst into singing "Somewhere Over the Rainbow." Keri and I were nearly in tears! The clip rolled and during the audience discussion, it was even more clear that this new program was resonating with people. Keri first noted "Dorothy wanted to go somewhere over the rainbow where she'd be safe. Is there a place you like to go to feel safe?" We could see a mother and daughter in the audience talking animatedly and could tell the mother, who was living with dementia, wanted to respond to Keri's question, but was hesitant to speak. Keri skillfully made space for quiet reflection and then the woman stood up to share her story: she grew up on a farm in Kansas. She struggled with finding her words, and her thoughts leapt around a bit, but she passionately expressed her memories of her safe place on the farm, with her family and animals—and we heard and acknowledged her! Observing this woman living with the early stages of dementia feeling included and respected in this safe space confirmed for me and Keri that our new program offered meaningful engagement for participants. So began Meet Me at the Movies, which we currently offer at various Puget Sound locations, including Bainbridge Island Museum of Art. 
How do you see your and the Creative Aging program's legacies continuing and developing at the Frye and beyond? 
The Frye's Creative Aging programs demonstrate how arts and social engagement can bring joy, respect, and dignity to people living with dementia while de-stigmatizing the disease. Looking ahead, this legacy can further develop by creating more inclusive programs, especially for the diverse communities within Seattle and Washington state, by listening and responding to the community's needs for meaningful experiences. Creative Aging at the Frye and beyond can give people a new way of understanding and experiencing aging—and most importantly, help them feel included in our shared humanity. 
Thank you, Mary Jane! A New Role for Museum Educators is available now. We will miss you immensely here at the Frye and wish you all the best.