Creation: Hanako O'Leary and the Myth of Izanami
Pre-registration for this program has ended. A block of walk-in tickets will be available on site beginning 30 minutes before the event on a first-come, first-served basis.

"My hands hold stories my voice has yet to discover, and with them I'll make our power be known."
—Hanako O'Leary
Raised under Japanese matriarchy, multimedia artist Hanako O'Leary leans on the culture and stories of her foremothers in her most recent series of ceramic vessels and masks titled Izanami. Join us for the artist's retelling of the ancient myth of Izanami, the Shinto goddess of creation and death, and learn how O'Leary's interpretation makes this legend come alive through her work.

About the Presenter
Hanako O'Leary was raised by her Japanese mother and American father, and grew up roaming the suburbs of Chicago. Every year, for two months during the summer holiday, her mother would take her and her siblings back to their ancestral home in Hiroshima, Japan. These summers were spent learning from her aunts how to cook, clean, and honor her ancestors. Spending most of her life on American soil, but never out of sight of her Japanese heritage, O'Leary learned to bridge these identities through art, employing traditional Japanese imagery to narrate her contemporary American story.
Hanako O'Leary: Izanami is organized by Georgia Erger, Associate Curator, and Alexis L. Silva, Curatorial Assistant.
Generous support provided by the Frye Foundation and Frye Members. Media sponsorship provided by Crosscut.
Creation: Hanako O'Leary and the Myth of Izanami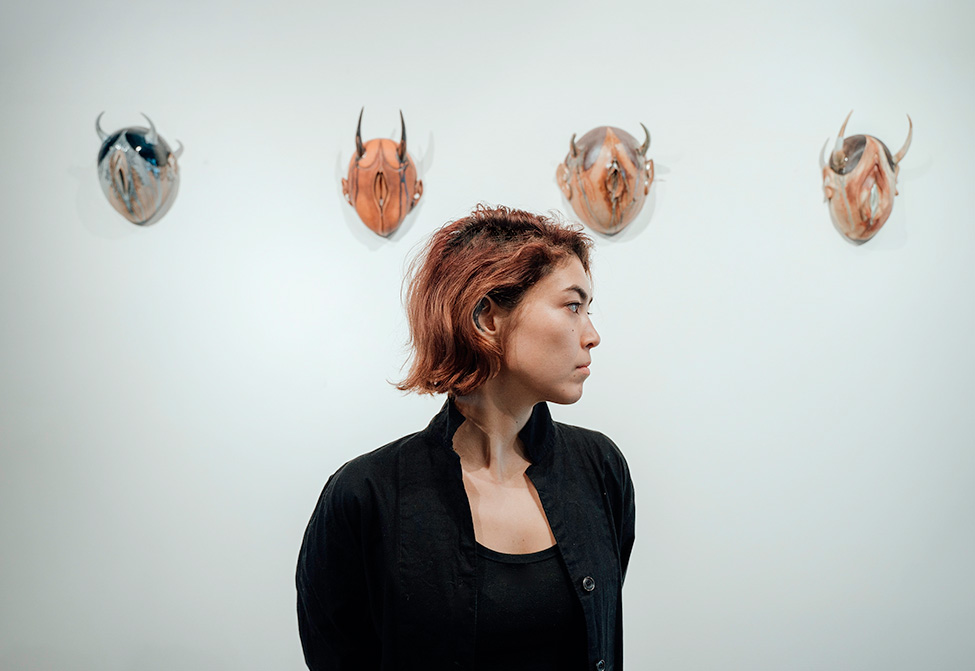 November 18, 2023
3:00 pm - 4:15 pm
Frye Art Museum
704 Terry Avenue
Seattle
,
WA
98104