Entre Palabras
En esta oportunidad, presentamos una actividad relacionada con la exposición actual Rafael Soldi: Niño Blando. Te invitamos a acompañar al artista Rafael Soldi y Entre Hermanos para disfrutar de una conversación íntima y un recorrido a través de la exposición en español. Este programa, el cual está diseñado para audiencias que se identifican con la comunidad queer y latina, explora muchos de los temas presentes en la exposición, como la masculinidad, la identidad sexual y el lenguaje como reflejo de las dinámicas de género y poder sexual. Luego de la conversación, habrá un taller que explorará el poder de la palabra escrita, facilitado por Enmanual Arjona.
Registración es limitada. Para más información por favor contacta education@fryemuseum.org.
Sobre quienes colaboraron con nuestro programa:
Entre Hermanos nació de la iniciativa de un grupo de latinos/as gays, lesbianas, bisexuales y transgénero que vieron la necesidad de servicios de apoyo social, educativo y de salud en su comunidad en la primavera de 1991. En diciembre de 1992, el grupo se organizó y realizó diversas actividades para recaudar fondos para cubrir sus costos operativos. Estas actividades se realizaron en cooperación con Washington Latino AIDS Coalición, un grupo afiliado a People of Color Against AIDS (POCAAN).
Mirando hacia adelante a nuestro 27 año de servicio a la comunidad latina LGBTQ, continuamos marchando hacia el futuro, siempre progresando y ofreciendo más servicios a lo largo y ancho de los latinos en el estado de Washington.
Rafael Soldi nació en Perú, es artista y curador independiente en Seattle (tierras indígenas no cedidas de los pueblos Salish de la costa). Su práctica se centra en analizar de qué manera lo queer y la masculinidad de interrelacionan con temas más amplios de nuestra época, como la inmigración, la memoria y la pérdida. Rafael has sido miembro de MacDowell, Bogliasco Foundation, Vermont Studio Center y PICTURE BERLIN. Su primera monografía Imagined Futures / Futuros Imaginarios fue publicada por Candor Arts en 2020. Su trabajo está en las colecciones permanentes en el Museo de Arte Tacoma, el Museo de Arte Frye, la Colección de Arte Público del Condado de King y la Academia de Bellas Artes de Pensilvania. El trabajo de Rafael ha sido reseñado en ARTFORUM, The Seattle Times, The Boston Globe, Photograph Magazine, The Seen, Art Nexus y PDN.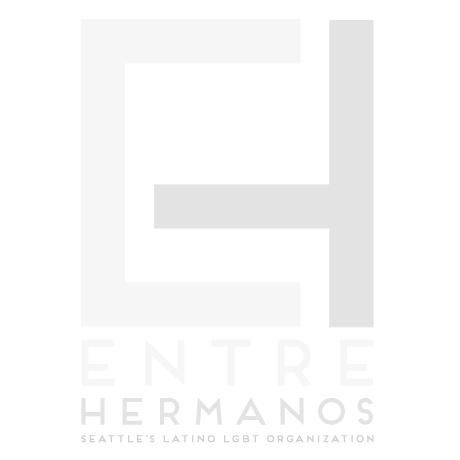 Entre Palabras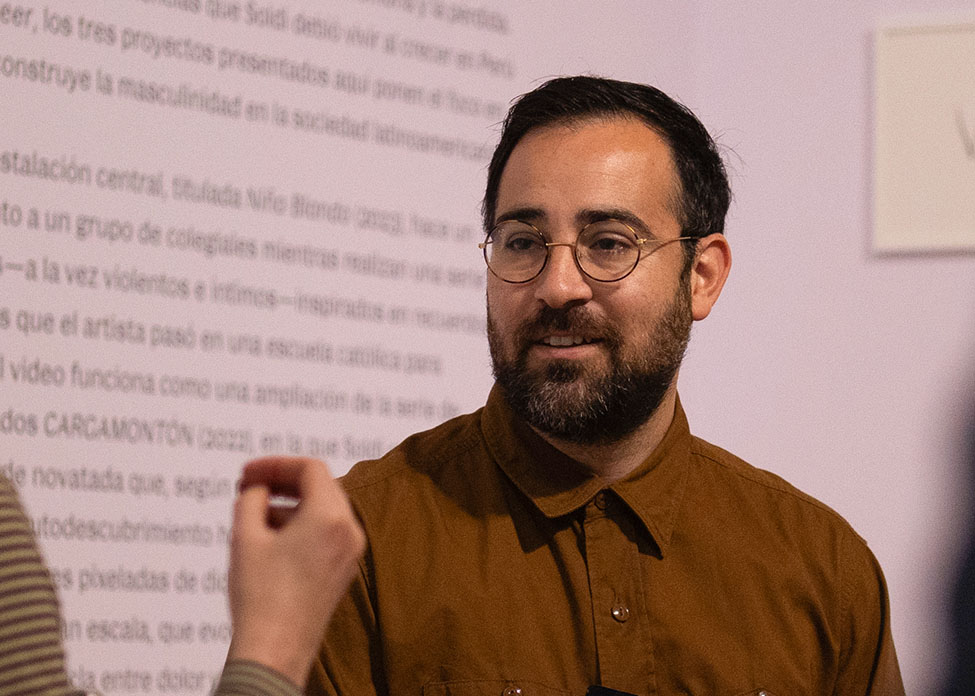 miércoles 29 de noviembre (Wednesday, November 29)
6-8 pm
Frye Art Museum
704 Terry Avenue
Seattle
,
WA
98104
Presented in conjunction with current exhibition Rafael Soldi: Soft Boy, join artist Rafael Soldi and Entre Hermanos for an intimate conversation and tour of the exhibition in Spanish. Designed specifically for audiences identifying as Queer and LatinX, this program will explore many of the themes present in the exhibition such as masculinity, sexual identity, and language as a reflection of gender and sexual power dynamics. The discussion will be followed by a workshop exploring the power of the written word facilitated by Enmanuel Arjona.
Registration is limited. For more information, please contact education@fryemuseum.org.
About our program partners:
Entre Hermanos came into being by the initiative of a group of gay, lesbian, bisexual, and transgender Latinos/as that saw the need for social, educational, and health support services in their community in the spring of 1991. By December of 1992, the group was organized and carried out various activities to raise funds to cover its operating costs. These activities were done in cooperation with the Washington Latino AIDS Coalition, a group affiliated with People of Color against AIDS (POCAAN). Looking forward to their 27th year of service to the Latino LGBTQ community, they continue marching into the future, always progressing and offering more services far and wide to Latinos in the State of Washington.
Rafael Soldi is a Peruvian­-born artist and independent curator based in Seattle (unceded Indigenous land of the Coast Salish peoples). His practice centers on how queerness and masculinity intersect with larger topics of our time such as immigration, memory, and loss. Rafael has been a fellow at MacDowell, Bogliasco Foundation, Vermont Studio Center, and PICTURE BERLIN. His first monograph, Imagined Futures / Futuros Imaginarios was published by Candor Arts in 2020. His work is in the permanent collections of the Tacoma Art Museum, Frye Art Museum, King County Public Art Collection, and the Pennsylvania Academy of Fine Arts. Rafael's work has been reviewed on ARTFORUM, The Seattle Times, The Boston Globe, Photograph Magazine, The Seen, Art Nexus, and PDN.