October 07, 2023 - January 07, 2024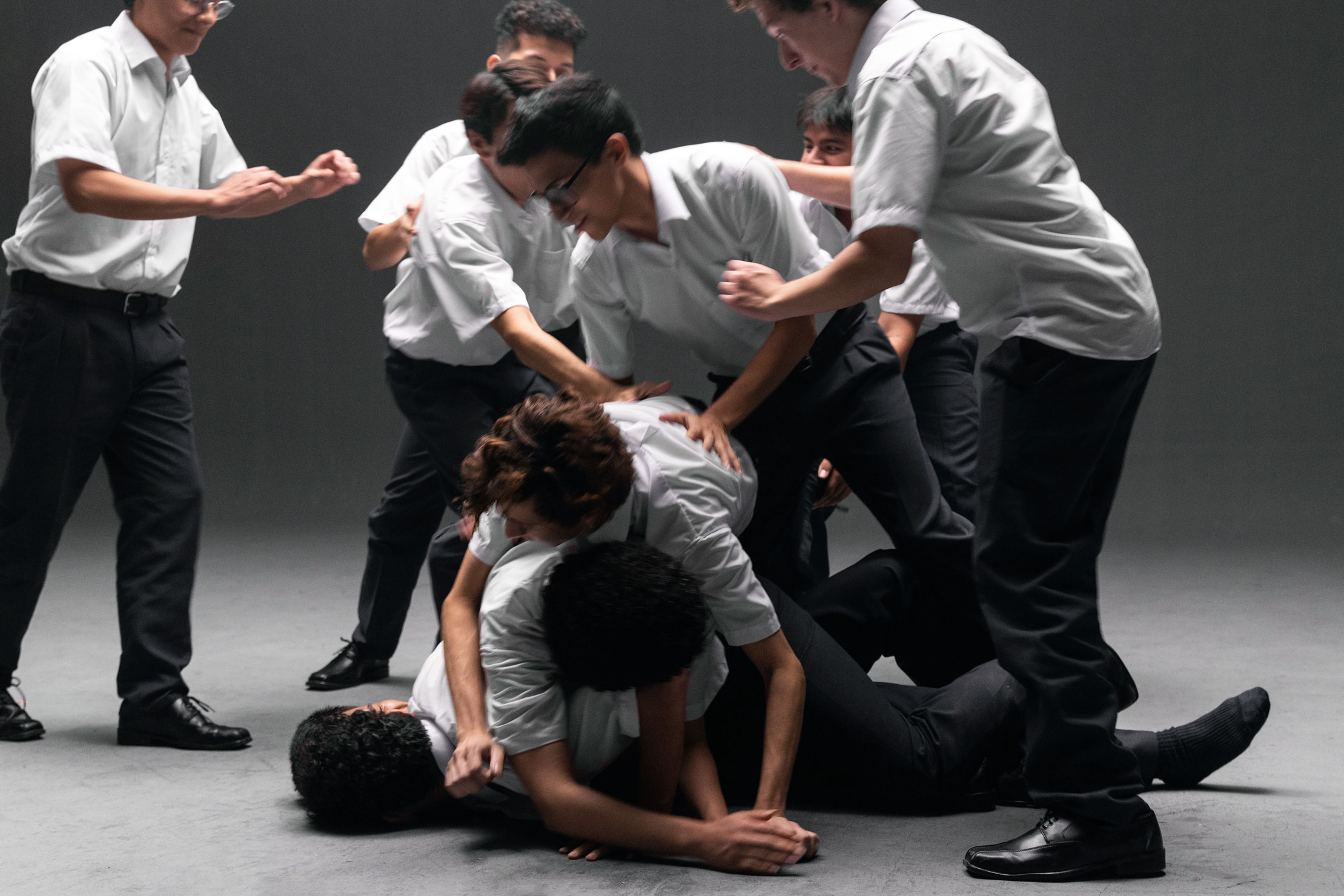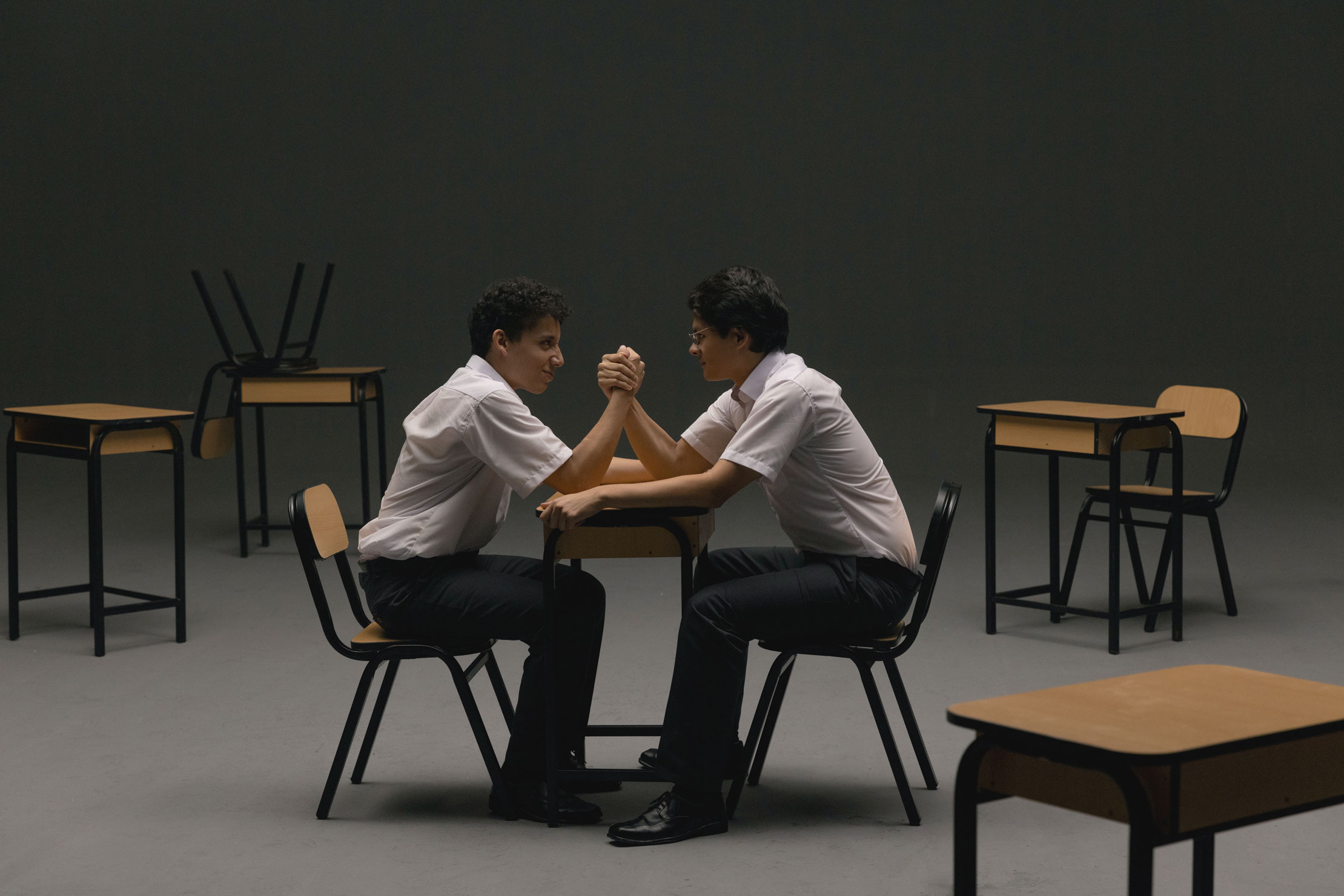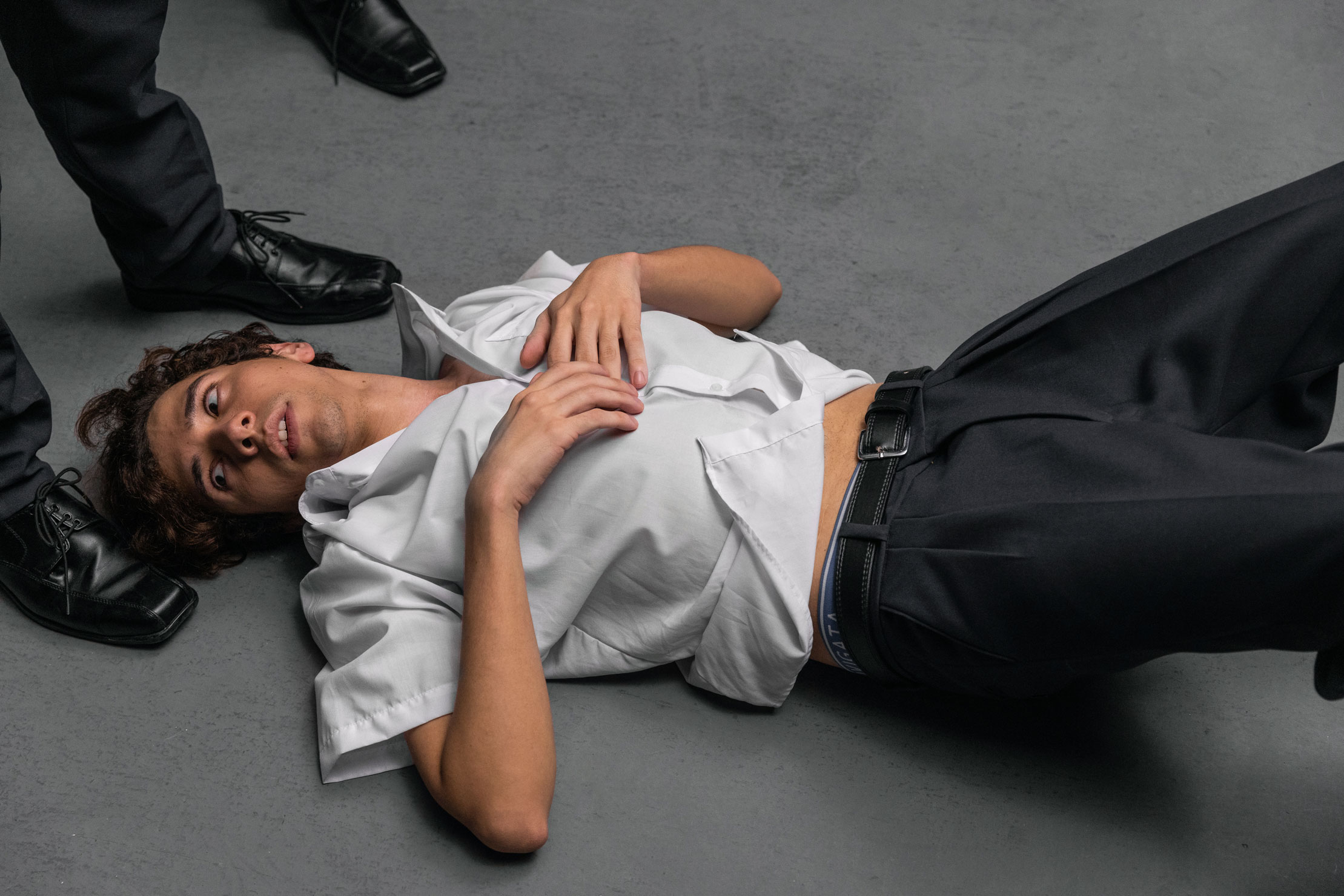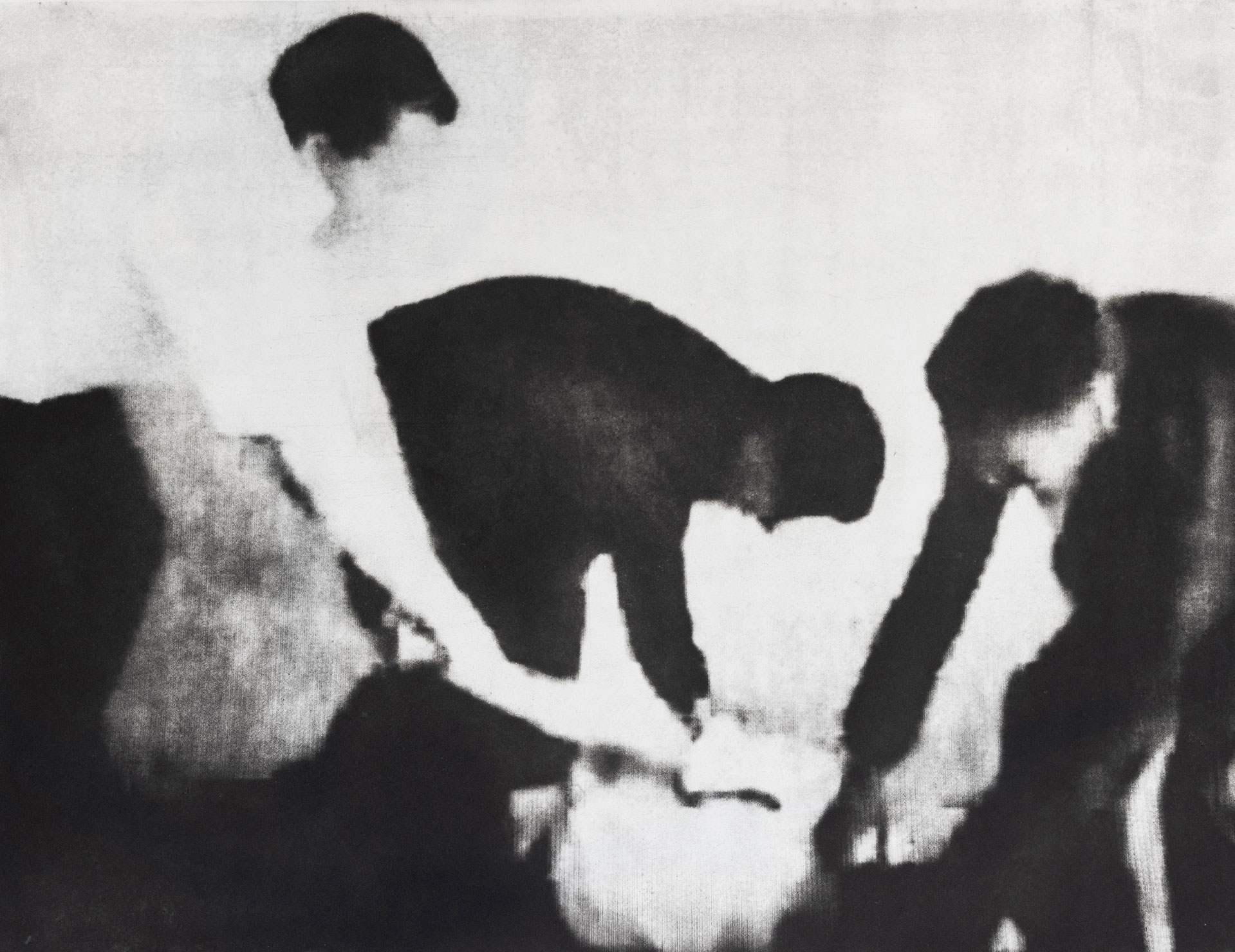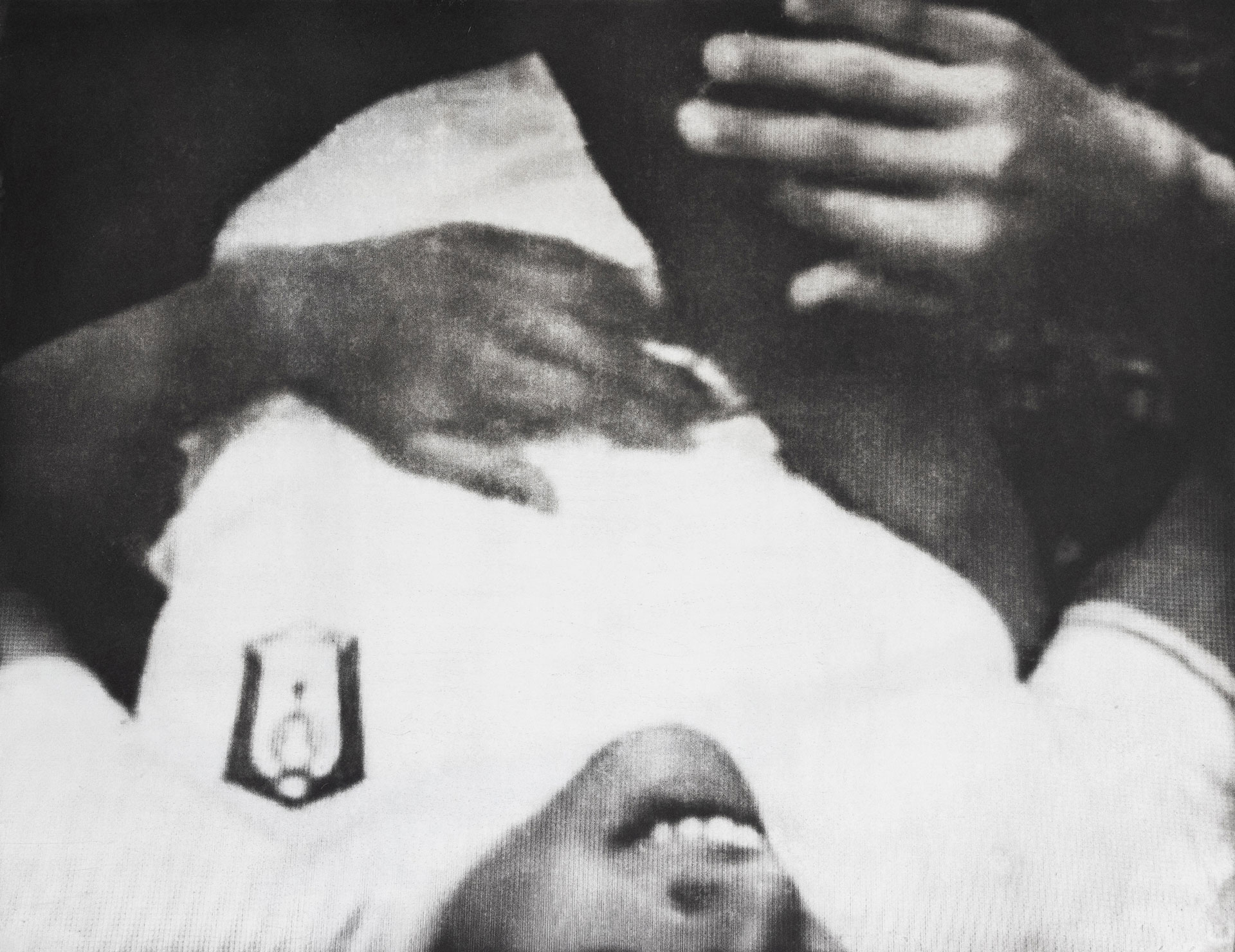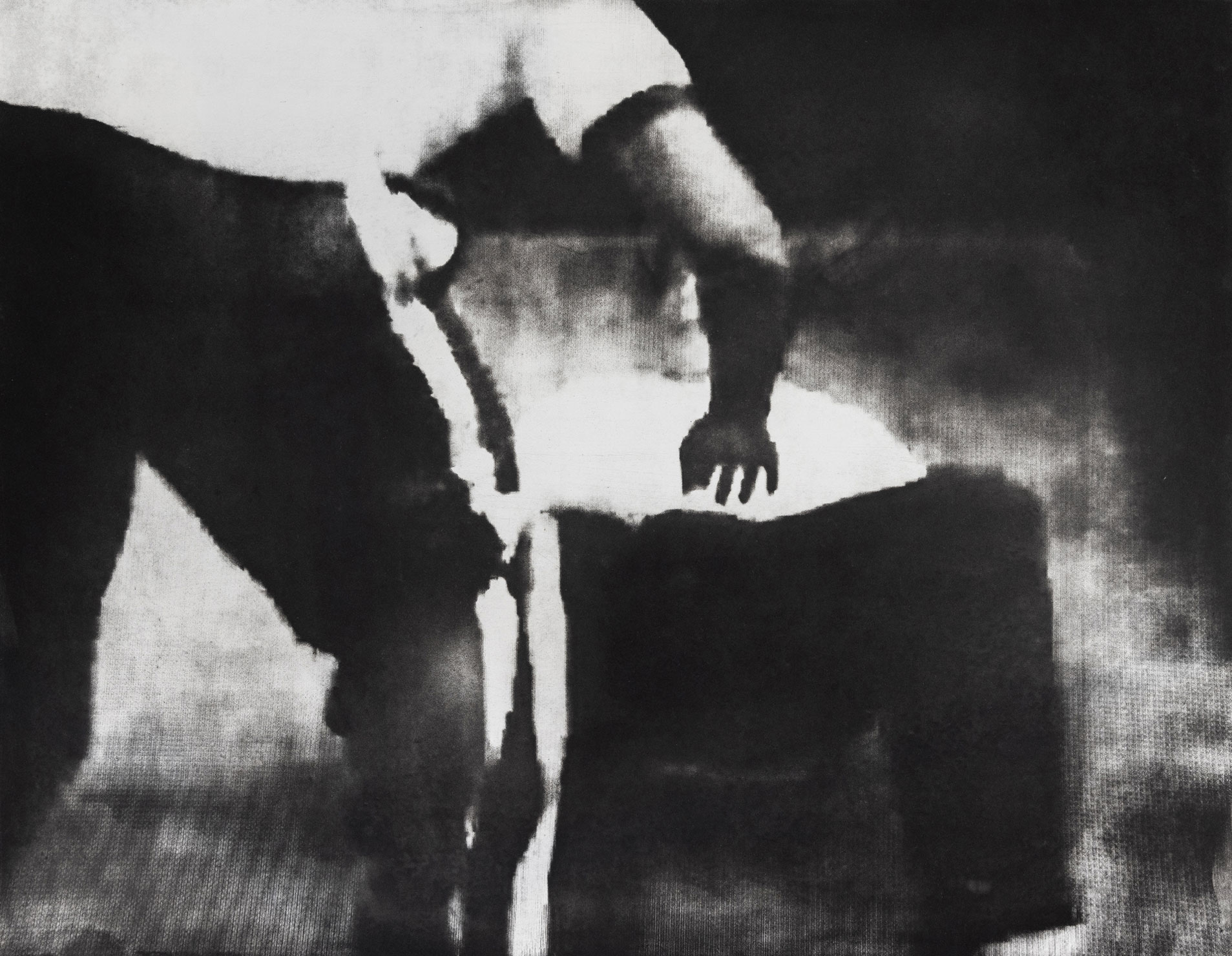 Seattle artist Rafael Soldi uses photographic media to examine the intersection of individual identity with larger political and social themes such as immigration, memory, and loss. The artist's current work builds on his experience as a queer youth in Peru to focus on the construction of masculinity in Latin American society. Soft Boy, Soldi's first solo museum exhibition on the West Coast, brings together three recent projects that explore how gender expectations are encoded—and can be subverted—within language and childhood games.
The core of the exhibition is a new immersive video installation, Soft Boy (2023), Soldi's ambitious first foray into moving-image work. The nonlinear video follows a group of uniformed, school-aged adolescents as they perform a series of rituals drawn from the artist's memories of his days at an all-boys Catholic school. Schoolyard brawling, marching in military-style parades, arm wrestling, performative athleticism: the depicted actions index a type of masculinity largely governed by violence. Soldi's treatment, however, frames the boys' machismo as both threatening and absurd, barely concealing an urgent need for intimacy and connection.
The exhibition also includes selections from the artist's print series CARGAMONTÓN (2022) and a new hand-written text installation, mouth to mouth (2023). "Cargamontón," a pile-on form of hazing common in Latin American schools, hovers in Soldi's recollection between bullying and homoerotic self-discovery. The artist translates pixelated found footage of the practice into a sequence of elegant large-scale etchings, which evoke obscure memory and an ambiguous mix of pain and pleasure. In mouth to mouth, Soldi again centers moments of fluidity and dissonance, presenting word plays and Spanish-English pairings that reveal the gendered power structures built into language and the slipperiness of meaning. For the artist, probing states of in-betweenness—especially as it occurs across tongues—provides nuanced insight into immigrant identity while also offering a rich metaphor for queer experience.
An artist and curator, Rafael Soldi (born 1987, Lima, Peru) holds a BFA in Photography and Curatorial Studies from the Maryland Institute College of Art, Baltimore. Soldi has exhibited internationally, including at the Patricia and Phillip Frost Art Museum, Miami; the Griffin Museum of Photography, Winchester, MA; ClampArt Gallery, New York; the Print Center, Philadelphia; Museo MATE, Lima, Peru; Filter Space, Chicago; and Burrard Arts Foundation, Vancouver, Canada, among others. His work is in the permanent collections of the Museum of Fine Arts, Houston; Tacoma Art Museum; the Frye Art Museum; King County Public Art Collection, Seattle; and the Pennsylvania Academy of Fine Arts, Philadelphia.
Rafael Soldi: Soft Boy is organized by Amanda Donnan, Chief Curator and Director of Exhibitions, with Alexis L. Silva, Curatorial Assistant.  
Lead support for this exhibition provided by Stuart and Lucy Williams. Generous support also provided by the Frye Foundation and Frye Members. Media sponsorship provided by The Stranger.
Images 1-3: Rafael Soldi. Soft Boy (production still), 2023. Digital video (color, sound). Courtesy of the artist
Images 4-6: Rafael Soldi. CARGAMONTÓN, 2022. Aquatint photogravure. 27 1/2 x 34 in. Courtesy of the artist
Related content