Happy Hour with Hanako O'Leary
Join Curatorial Assistant Alexis L. Silva and exhibiting artist Hanako O'Leary for an exclusive after-hours event to meet the artist and get a closer look at Hanako O'Leary: Izanami.
Refreshments will be available for purchase. Frye members receive one complimentary drink ticket. Not yet a member? Join today!
This event is open to the public in partnership with the Frye Young Supporters member group.
Frye Young Supporters brings together Seattle's creative community as both a membership level and affiliate group, in support of the museum and its exhibitions and programs. Young Supporters include young professionals, artists, and art lovers interested in supporting the Frye and Seattle's vibrant creative scene, and connecting with like-minded peers in educational and social settings.
This event is for ages 21+. For questions, please contact Victoria Boles, Membership & Events Manager, at vboles@fryemuseum.org.
About the Artist
Seattle artist Hanako O'Leary was raised by her Japanese mother and American father, and grew up roaming the suburbs of Chicago. Every year, for two months during the summer holiday, her mother would take her and her siblings back to their ancestral home in Hiroshima, Japan. These summers were spent learning from her aunts how to cook, clean, and honor her ancestors. Spending most of her life on American soil, but never out of sight of her Japanese heritage, O'Leary learned to bridge these identities through art, employing traditional Japanese imagery to narrate her contemporary American story.
Hanako O'Leary: Izanami is organized by Georgia Erger, Associate Curator, and Alexis L. Silva, Curatorial Assistant.
Generous support provided by the Frye Foundation and Frye Members. Media sponsorship provided by Crosscut.
Happy Hour with Hanako O'Leary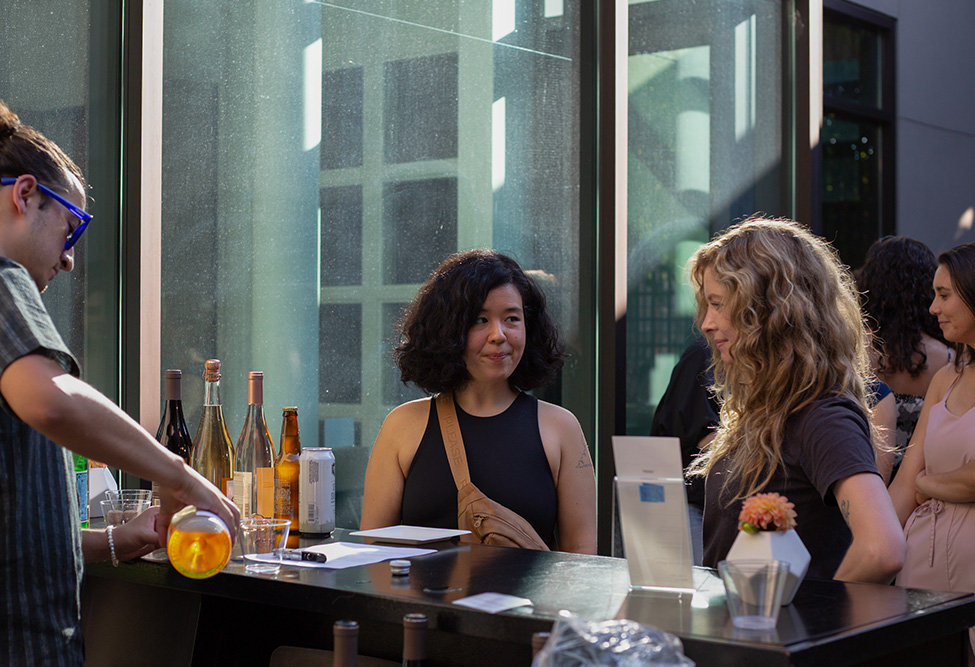 December 14, 2023
6:00 pm - 8:00 pm
Frye Art Museum
704 Terry Avenue
Seattle
,
WA
98104