Kelly Akashi in Conversation with Amanda Donnan
In celebration of her first major museum exhibition, Formations, join Los Angeles-based artist Kelly Akashi and Chief Curator and Director of Exhibitions Amanda Donnan for a lively conversation about Akashi's practice. Formations represents nearly a decade of Akashi's work, spanning processes such as glass blowing, bronze casting, candle and rope making, and cameraless photography. The conversation unfolds Akashi's deep interest in time, which led her to study fields like botany, geology, and paleontology and to research ancestral lineage and the inherited impact of Japanese Americans' incarceration during World War II. This is an excellent opportunity to hear directly from the artist, and audience members are invited to listen in to the discussion as well as participate with questions of their own.
About The Presenters
Kelly Akashi (born 1983, Los Angeles) lives and works in Los Angeles. She earned her MFA from the University of Southern California. Akashi also studied at the Staatliche Hochschule für Bildende Künste - Städelschule in Frankfurt am Main and received her BFA at Otis College of Art and Design. The artist has presented solo projects at the Aspen Art Museum (2020) and the SculptureCenter, New York (2017). Other notable group exhibitions include those at the Clark Art Institute, Williamstown, Massachusetts (2021); the Hammer Museum's biennial, Made in L.A. (2016); the Museum of Contemporary Art, Detroit (2017); and the Musée d'art contemporain de Lyon, France (2017). As the winner of the 2019 Carolyn Glasoe Bailey Foundation Art Prize, the artist conducted a residency at the foundation in Ojai, California. Akashi's work can be found in the permanent collections of the Los Angeles County Museum of Art; the Hammer Museum, Los Angeles; the Brooklyn Museum; CC Foundation, Shanghai; M WOODS, Beijing; and Sifang Museum, Nanjing, China, among others.
Amanda Donnan is Chief Curator and Director of Exhibitions at the Frye Art Museum, where she has overseen the artistic program and organized numerous exhibitions since 2017. Previously she served as Director/Curator of the galleries at Seattle University, Assistant Curator of Modern and Contemporary Art at Carnegie Museum of Art in Pittsburgh, and Production Coordinator at Art21 in New York. She holds an MA in art history from SUNY Stony Brook and a dual BFA/BS in studio art and art education from the Pennsylvania State University.
Support for this program generously provided by Art Bridges.

Kelly Akashi: Formations is organized by the San José Museum of Art and curated by Lauren Schell Dickens, Chief Curator. The presentation at the Frye Art Museum is organized by Amanda Donnan, Chief Curator and Director of Exhibitions.  
Generous support for the Frye's installation provided by the City of Seattle Office of Arts & Culture, the Frye Foundation, and Frye Members. Media sponsorship provided by The Stranger.
Kelly Akashi in Conversation with Amanda Donnan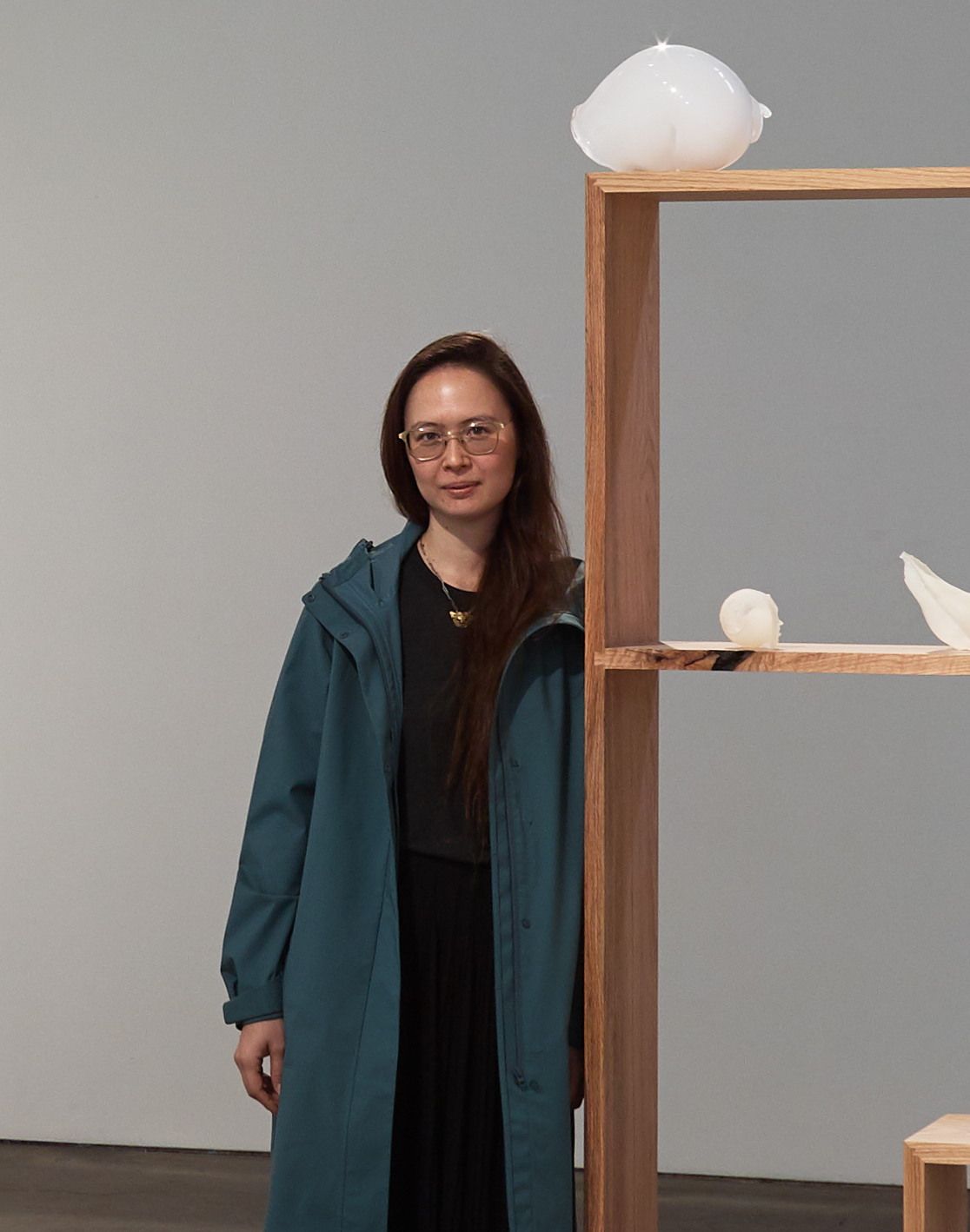 June 17, 2023
3:00 pm - 4:15 pm
Frye Art Museum
704 Terry Avenue
Seattle
,
WA
98104