Pictures at an Exhibition | Andrew Armstrong
Seattle Chamber Music Society presents this free concert at the Frye Art Museum in celebration of the partnership with the museum's here:now Creative Aging programs. Designed for adults living with dementia and their care partners, here:now is a free arts engagement program that celebrates present-moment awareness and new possibilities for creative expression. Following a special program for here:now participants inspired by Mussorgsky's famous piano suite, the public are invited to a performance of this virtuoso showpiece by acclaimed pianist Andrew Armstrong.
About the Performer
Pianist Andrew Armstrong has performed across Asia, Europe, Latin America, Canada, and the United States, including performances at Alice Tully Hall, Carnegie Hall, the Kennedy Center, the Grand Hall of the Moscow Conservatory, and Warsaw's National Philharmonic. Armstrong's orchestral engagements have seen him perform more than 50 concertos with orchestra. He has appeared in solo recitals and in chamber music concerts with the Elias, Alexander, American, and Manhattan String Quartets, and also as a member of the Caramoor Virtuosi, Boston Chamber Music Society, and the Jupiter Symphony Chamber Players. He has released several award-winning recordings with his longtime recital partner, James Ehnes. He is devoted to outreach programs and playing for children. Armstrong was recently appointed Artistic Director of Chamber Music on Main at the Columbia Museum in Columbia, SC.
Music at the Frye is generously supported by the Frye Foundation and Frye members. Andrew Armstrong's performance at the Frye is sponsored by Steve and Peggy Garber through the Seattle Chamber Music Society.
Pictures at an Exhibition | Andrew Armstrong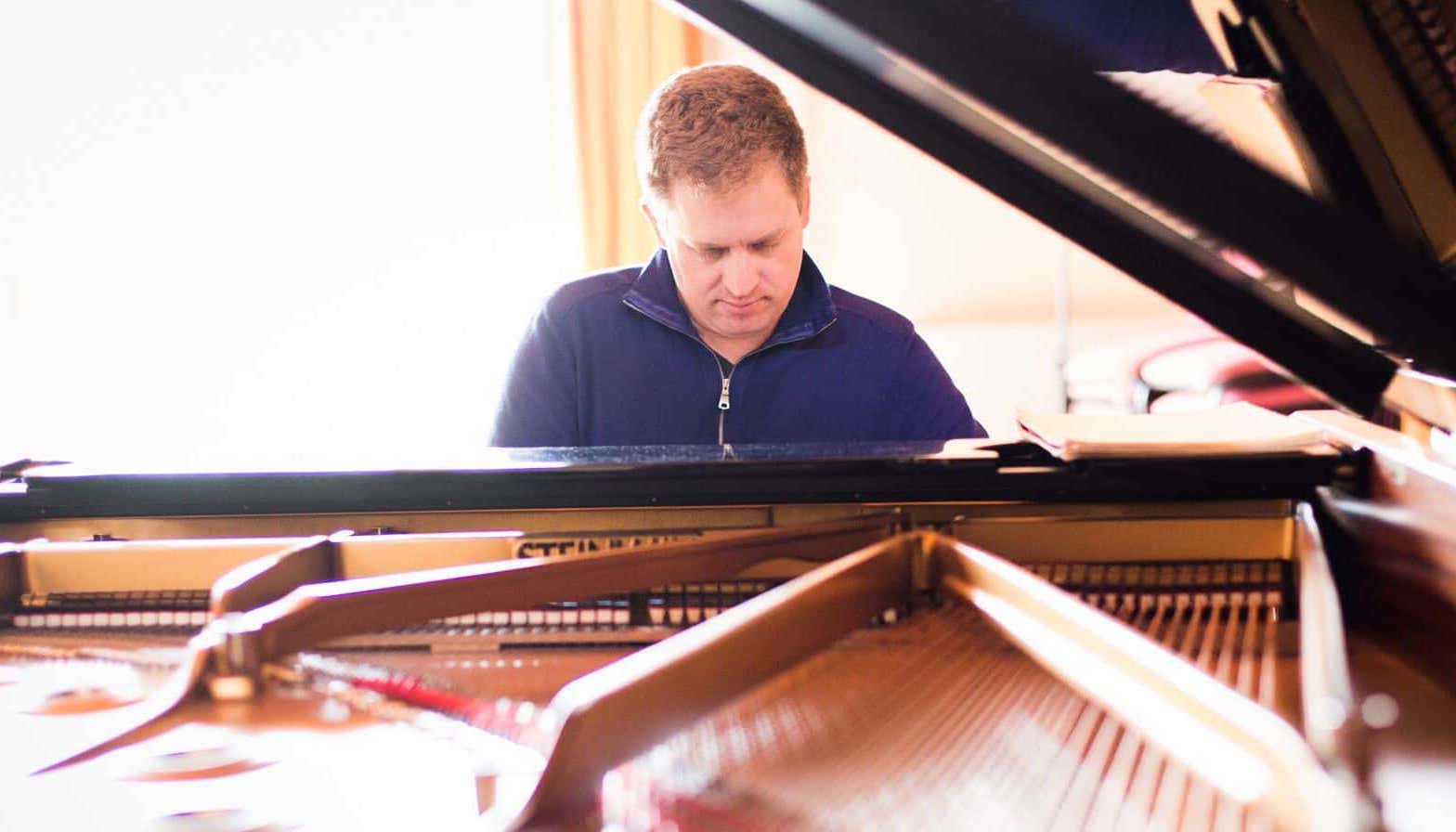 Frye Art Museum
704 Terry Avenue
Seattle
,
WA
98104