Talking Birds: An Inquiry into the Mystery of Radical Attention
Join us for a live documentary theater performance exploring themes from THE THIRD MEANING, ESTAR(SER) Installs the Frye Collection. Drawing on wide-ranging interviews with alleged and suspected associates of the "Order of the Third Bird," as well as immersion in their activities and the archives of ESTAR(SER), Hermione Spriggs and Kyle Berlin present an unusually frank investigation attempting to answer questions about this elusive group.
What is the "Order of the Third Bird" (or Avis Tertia)? Does such a historical organization committed to practices of radical human attention actually exist, or is it merely the apocryphal invention of wannabe aesthetes? What is radical human attention, anyway? What does it mean to "attend" to the world? To art? To each other? What can attention do for us?
NB: Prior knowledge of, or even interest in, the so-called "Birds," ESTAR(SER), and/or the Frye Trunk, etc. is not required to attend this performance; it is intended for the uninitiated, the curious skeptic, bird-watchers and non-bird-watchers of all sorts.
About the Presenters
Kyle Berlin uses documentary theater, writing, oral histories, performance, research, and occasionally puppets to activate questions of collectivity. Recently, he's been glimpsed touring with the long-running radical political theater troupe Bread and Puppet and working on a writing project about Caetano Veloso, Elizabeth Bishop, and contemporary Brazil.
Hermione Spriggs is an artist and researcher exploring ways of attending to the edges of the human, and to what lies beyond. She studies human-animal communication, and examines the intersection of hunting, trapping, and environmental art practices. Her current field work involves an ethnography of pest control in rural England. Ongoing projects include learning to echolocate with an eight-person choir, a public art commission for Kings Hedges Cambridge, and a nomadic series of animal tracking workshops.
About "The Order of the Third Bird" and ESTAR(SER)
There remains some confusion about the history and practices of the body known as "The Order of the Third Bird," but evidence points to its having been for some time a loose network of cell-like groups that engage in ritualized forms of sustained attention to works of art. The canons of secrecy around these activities—their structure and purposes—have traditionally been understood to be sufficiently restrictive as to leave some doubt whether any individual professing inwardness with the "Order" could in fact be genuinely associated therewith.
The Esthetical Society for Transcendental and Applied Realization (now incorporating the Society of Esthetic Realizers) is an established body of private, independent scholars and amateurs who work collectively to recover, scrutinize, and (where relevant) draw attention to the historicity of the so-called Avis Tertia, or "Order of the Third Bird."
THE THIRD, MEANING: ESTAR(SER) Installs the Frye Collection is guest curated by the research-based artist collective ESTAR(SER), with D. Graham Burnett, Professor of History and History of Science at Princeton University, and Joanna Fiduccia, Assistant Professor of the History of Art at Yale University, as project leads.

Generous support for this exhibition is provided by the Kittiwake Fund. Additional support is provided by the Frye Foundation and Frye Members. Media sponsorship is provided by KCTS 9.
Talking Birds: An Inquiry into the Mystery of Radical Attention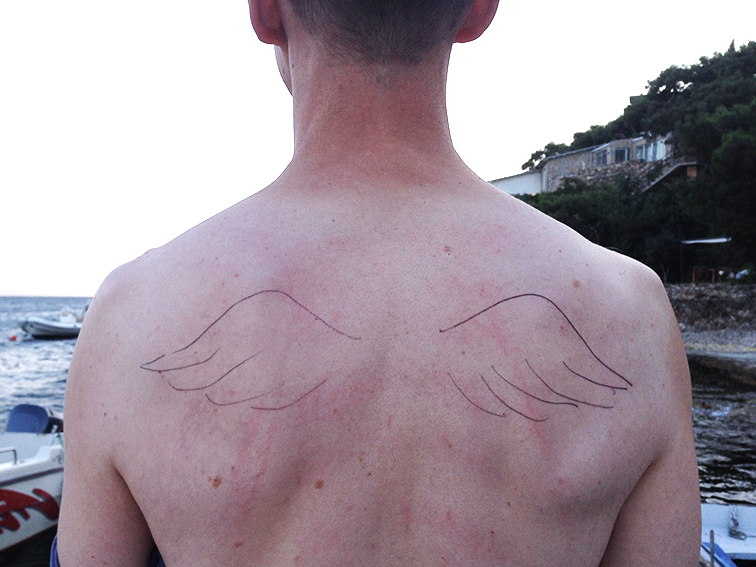 September 09, 2023
5:30 pm - 7:30 pm
Frye Art Museum
704 Terry Avenue
Seattle
,
WA
98104