Boren Banner Series: Samantha Wall
April 10 - October 06, 2024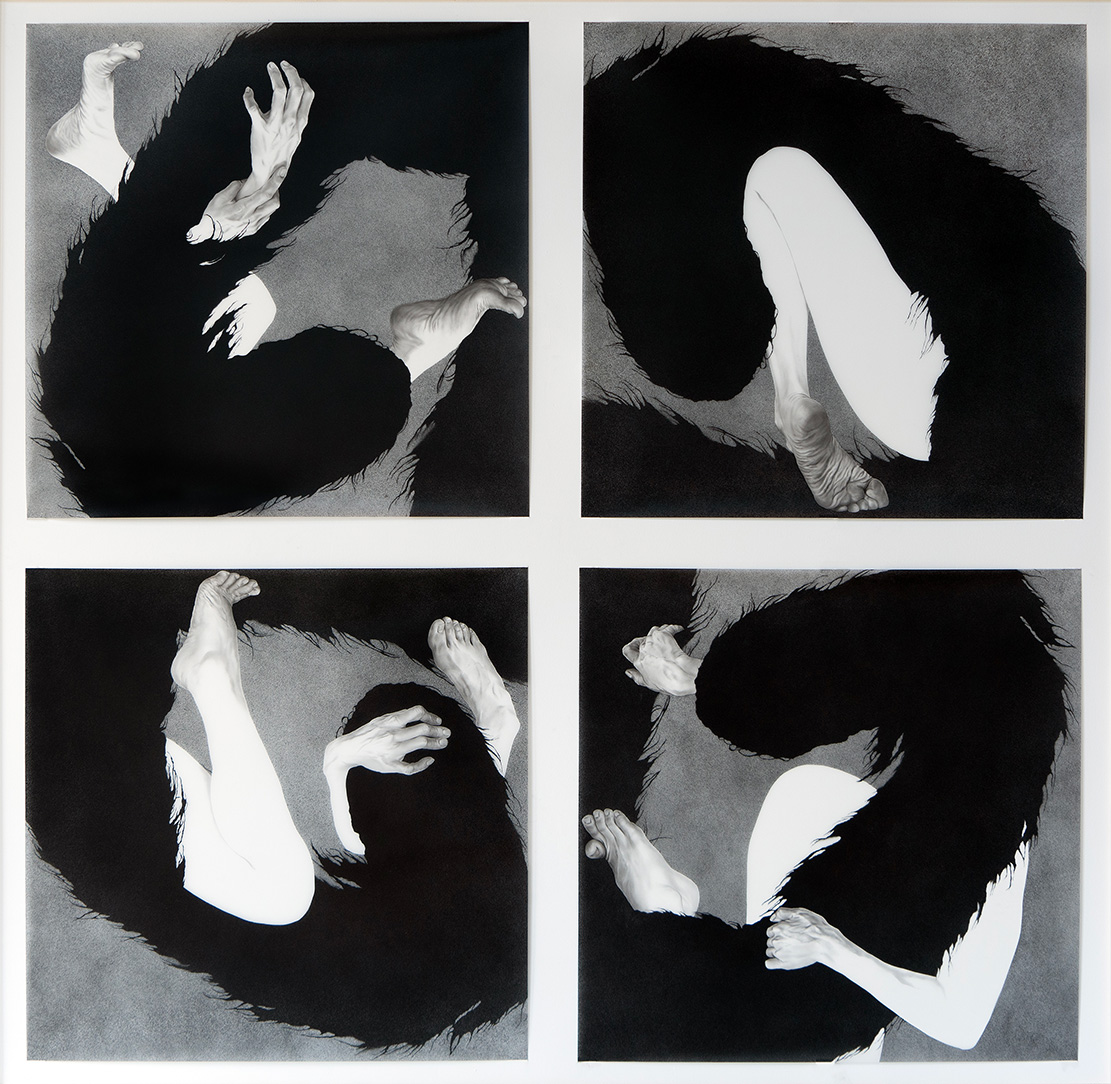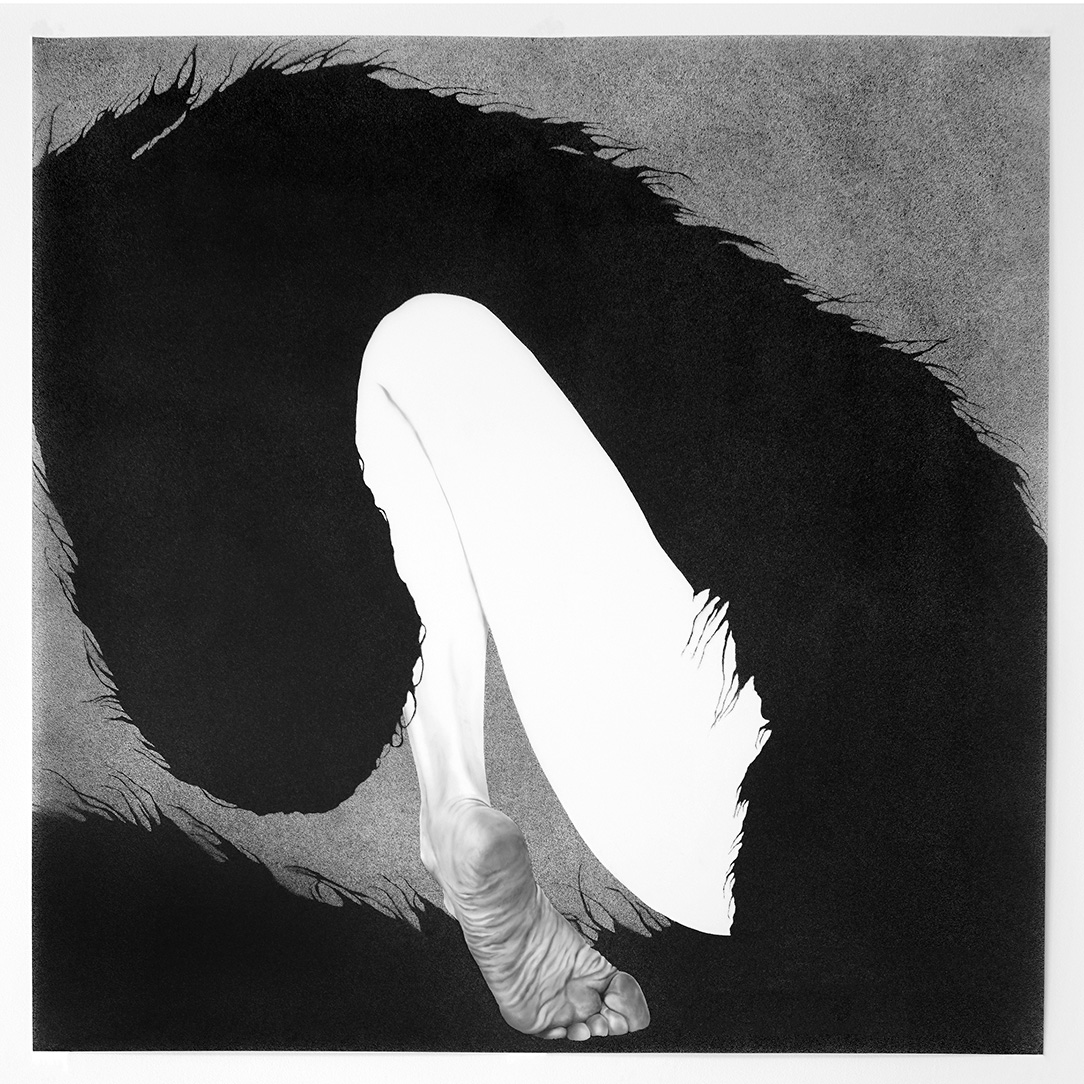 In a suite of new works for the Boren Banner Series, Samantha Wall (born 1977, Seoul) combines intricate, hand-cut stencils with drawn elements to depict a serpent-woman—a character that appears across cultures and historical eras. In Western mythology this figure is often portrayed as grotesque and menacing, but in Korean lore the goddess Eopsin takes the form of a pitch-black snake with ears who protects the home. Referencing the snake's multifaceted symbols, the artist pushes against the exoticization of those who are perceived as "other" and presents femininity as a powerful, liminal state of being.
Across her work, the Portland artist challenges archaic representations of women who, in her words, "deviate from the narrow definitions of socially acceptable behavior." Her perspective as a Black-Korean immigrant in the United States serves as a foundation for nuanced drawings of herself and others, which often focus on biracial women and the experience of navigating transcultural identity. Through a meticulous process of layering and blending textures, Wall crafts multidimensional compositions that convey the rich inner lives of her subjects.
ABOUT THE BOREN BANNER SERIES
The Boren Banner Series reflects the museum's commitment to showcasing work by Pacific Northwest artists. This biannual series gives regional artists the opportunity to present a piece as a monumental, 16 x 20 ft. vinyl "banner" alongside an exhibition of related works inside the museum. The billboard-size artwork is prominently sited facing Boren Avenue, the Frye's most visible and accessible physical interface.
Boren Banner Series: Samantha Wall is organized by Georgia Erger, Associate Curator.
Generous support provided by the Frye Foundation and Frye Members.

Samantha Wall. Becoming (Nos. 1–4), 2023. Conté crayon and ink on Dura-Lar. 82 × 82 in. Courtesy of the artist and Russo Lee Gallery. Photo: Stephen Slappe
Samantha Wall. Becoming (No. 1), 2023. Conté crayon and ink on Dura-Lar. 40 × 40 in. Courtesy of the artist and Russo Lee Gallery. Photo: Stephen Slappe
Samantha Wall. Becoming (No. 4), 2023. Conté crayon and ink on Dura-Lar. 40 × 40 in. Courtesy of the artist and Russo Lee Gallery. Photo: Stephen Slappe
Samantha Wall. Becoming (No. 2) (detail), 2023. Conté crayon and ink on Dura-Lar. 40 × 40 in. Courtesy of the artist and Russo Lee Gallery. Photo: Stephen Slappe