Human Nature, Animal Culture: Selections from the Frye Art Museum Collection
June 12, 2021 - September 11, 2022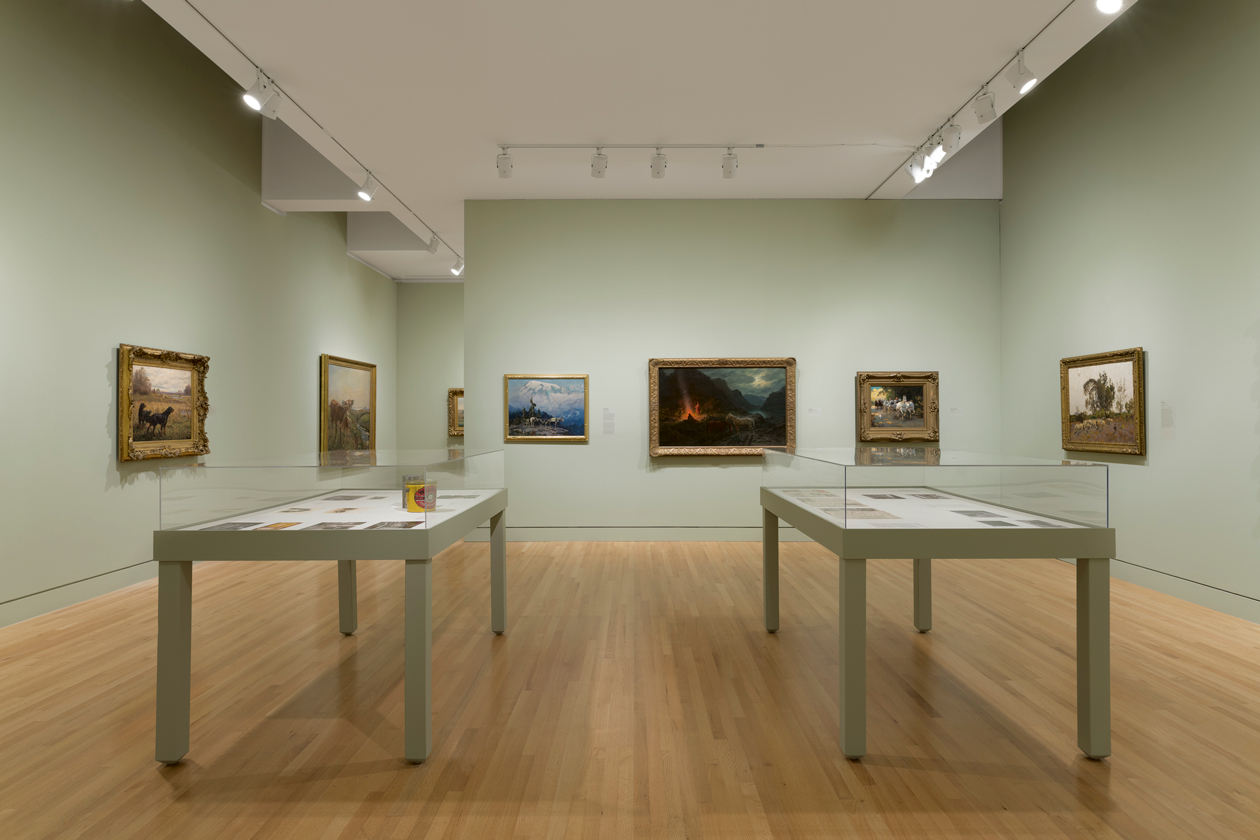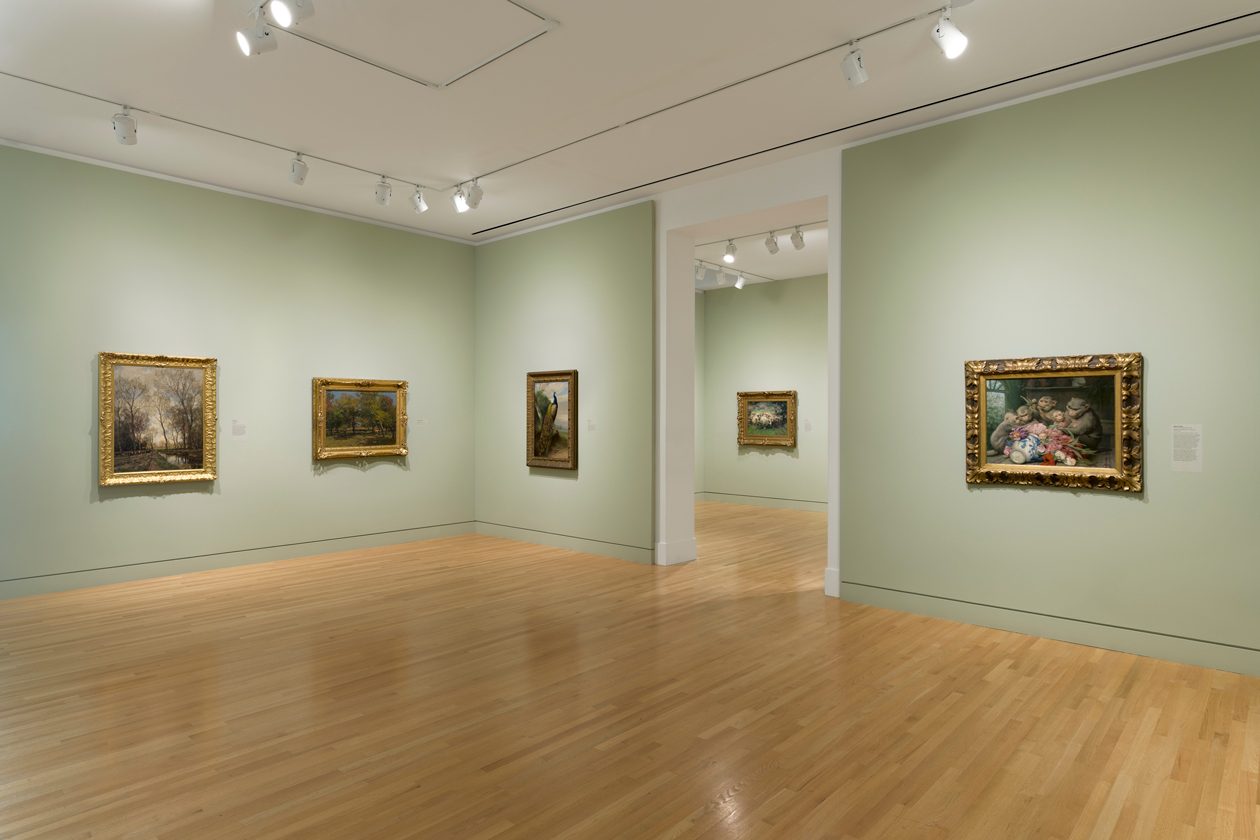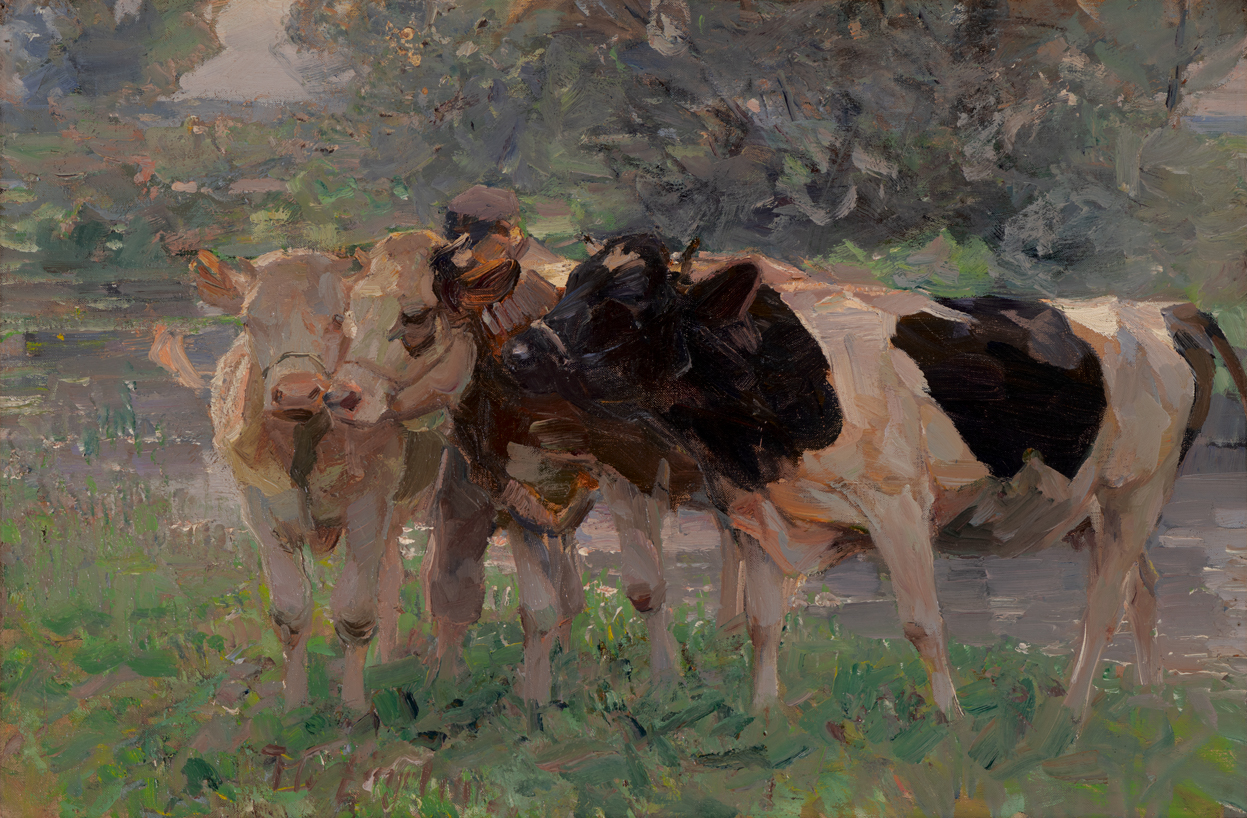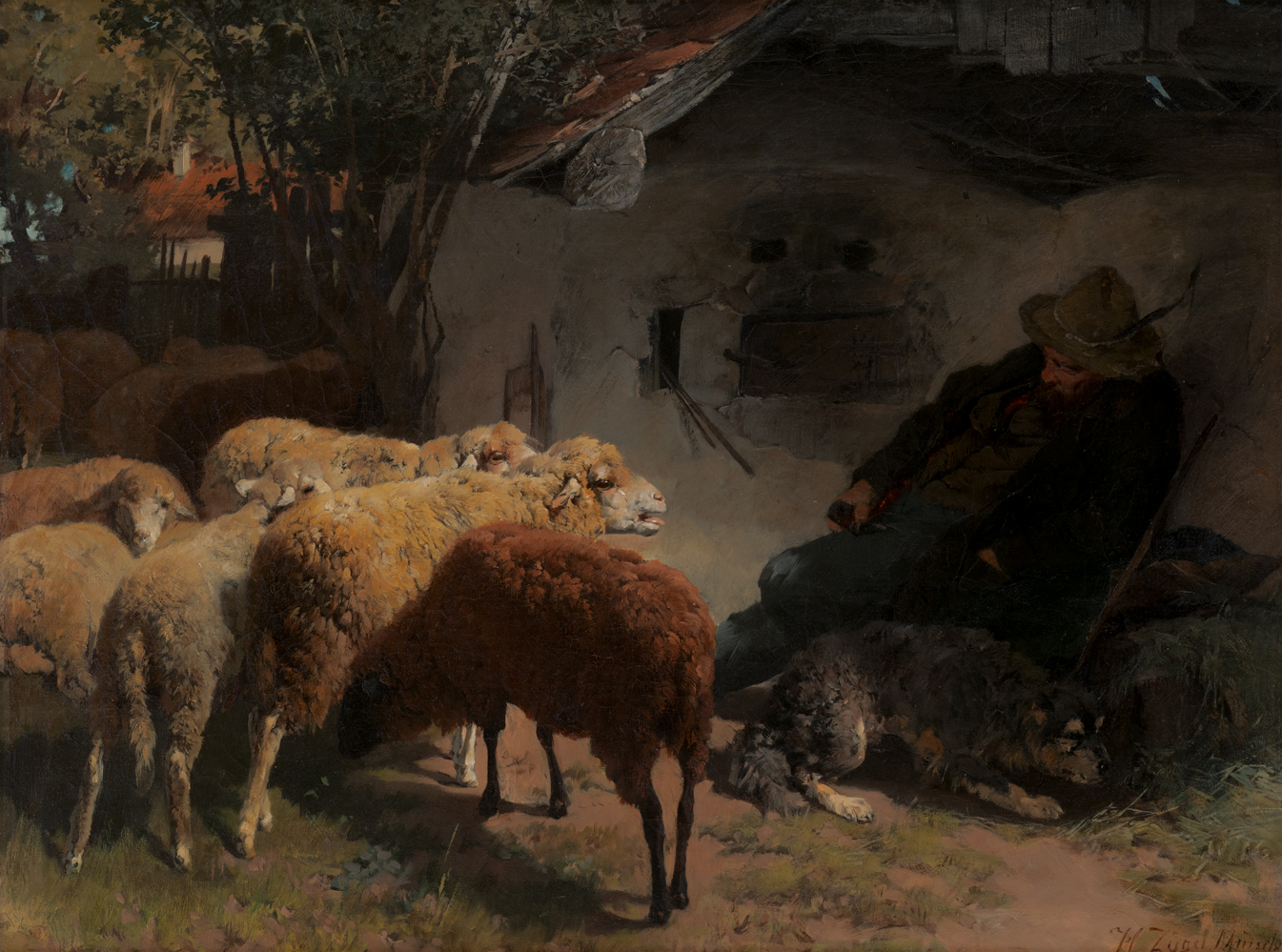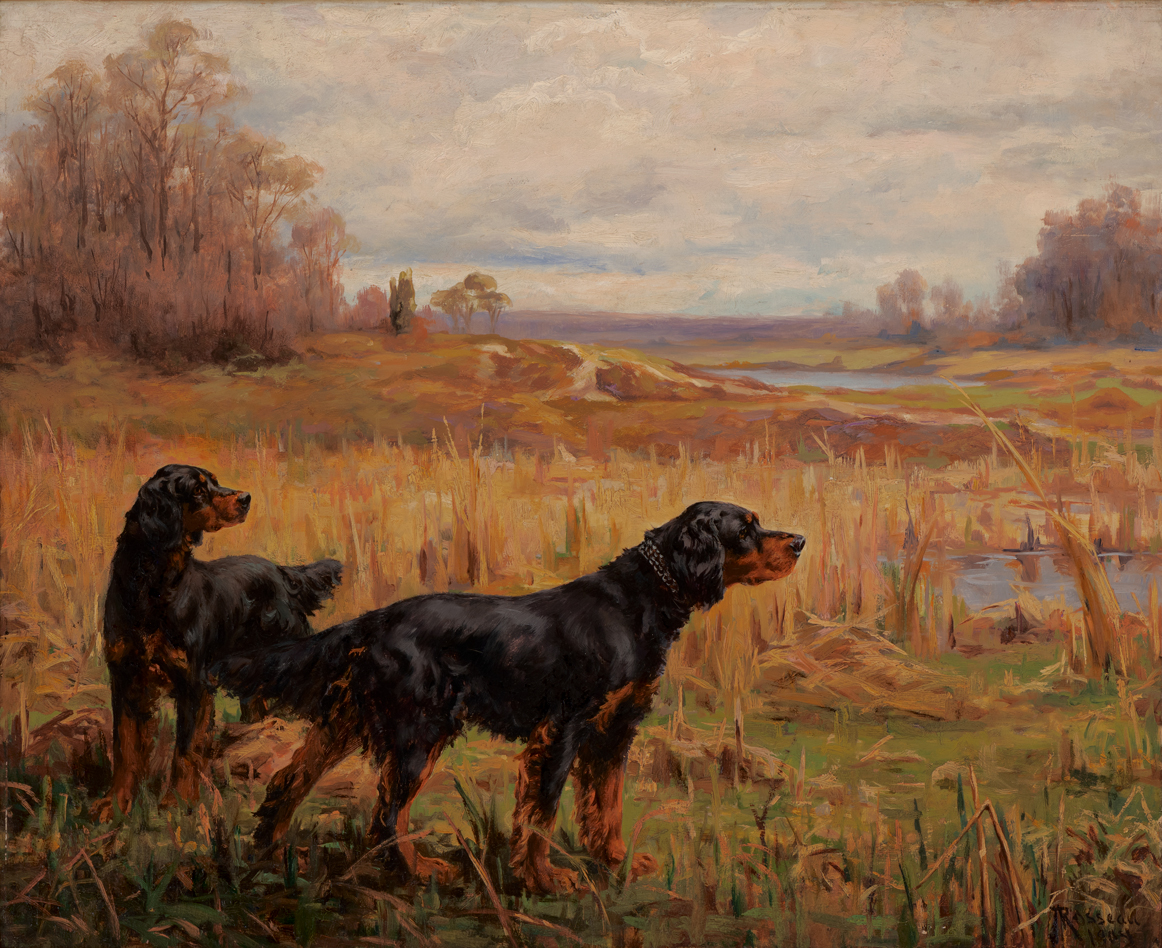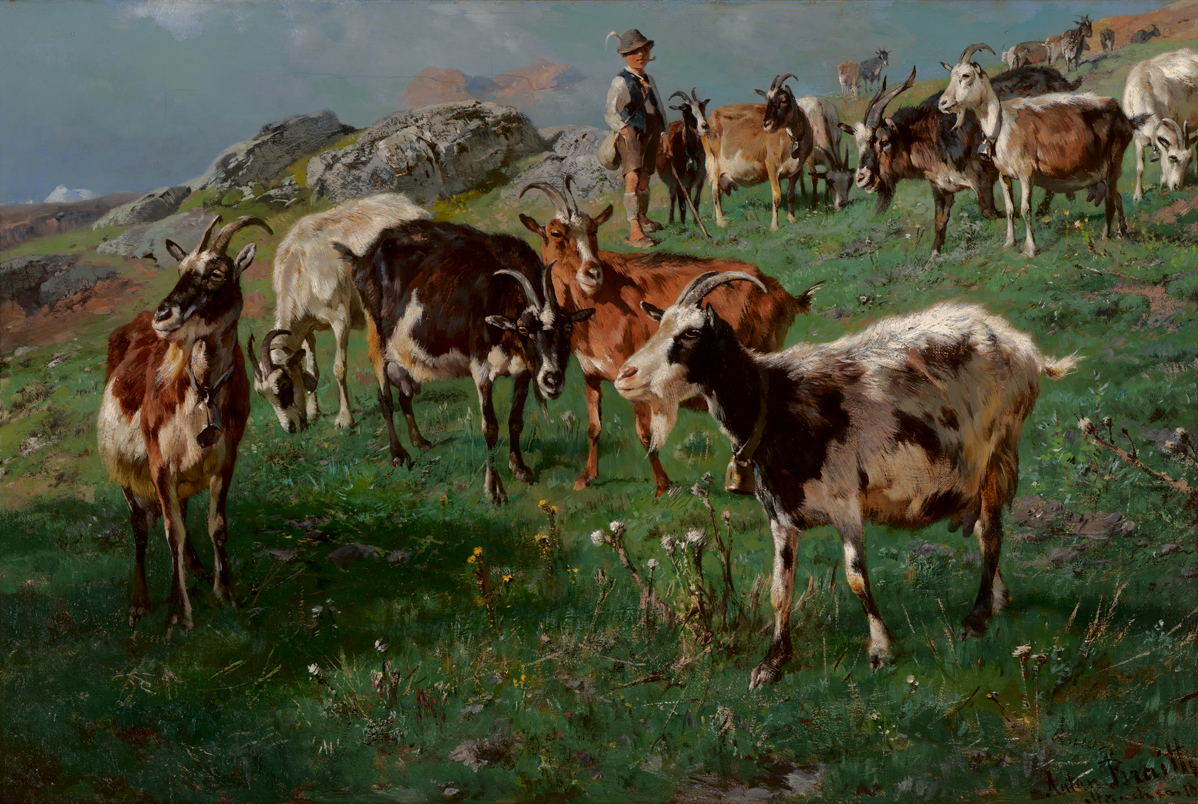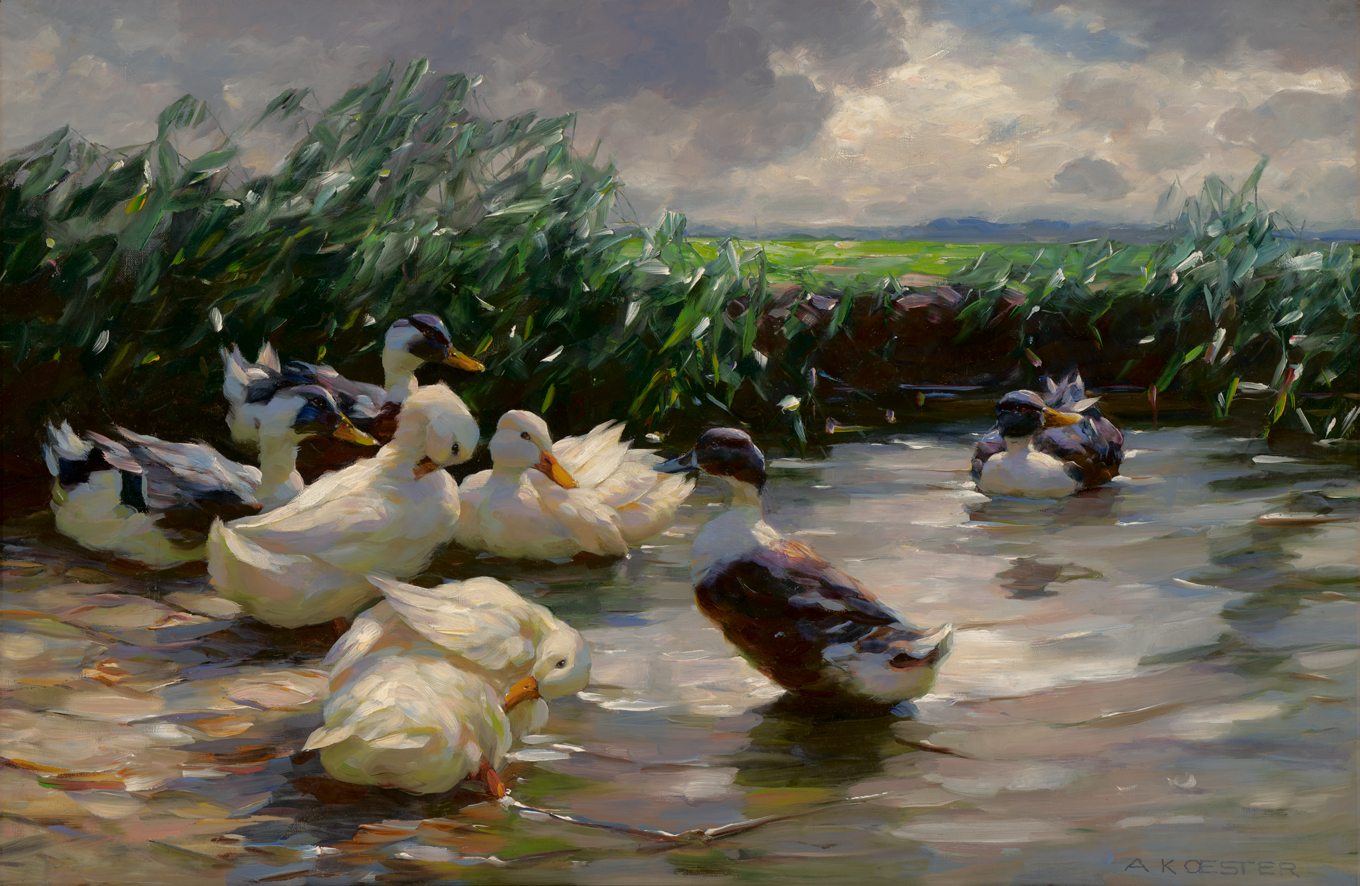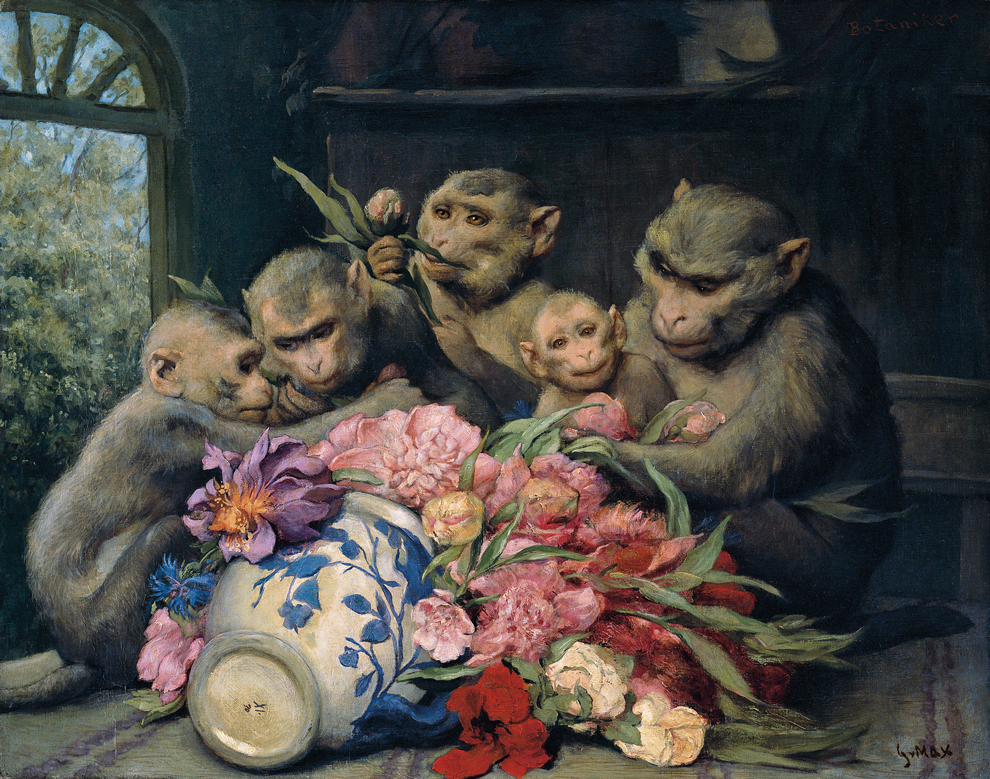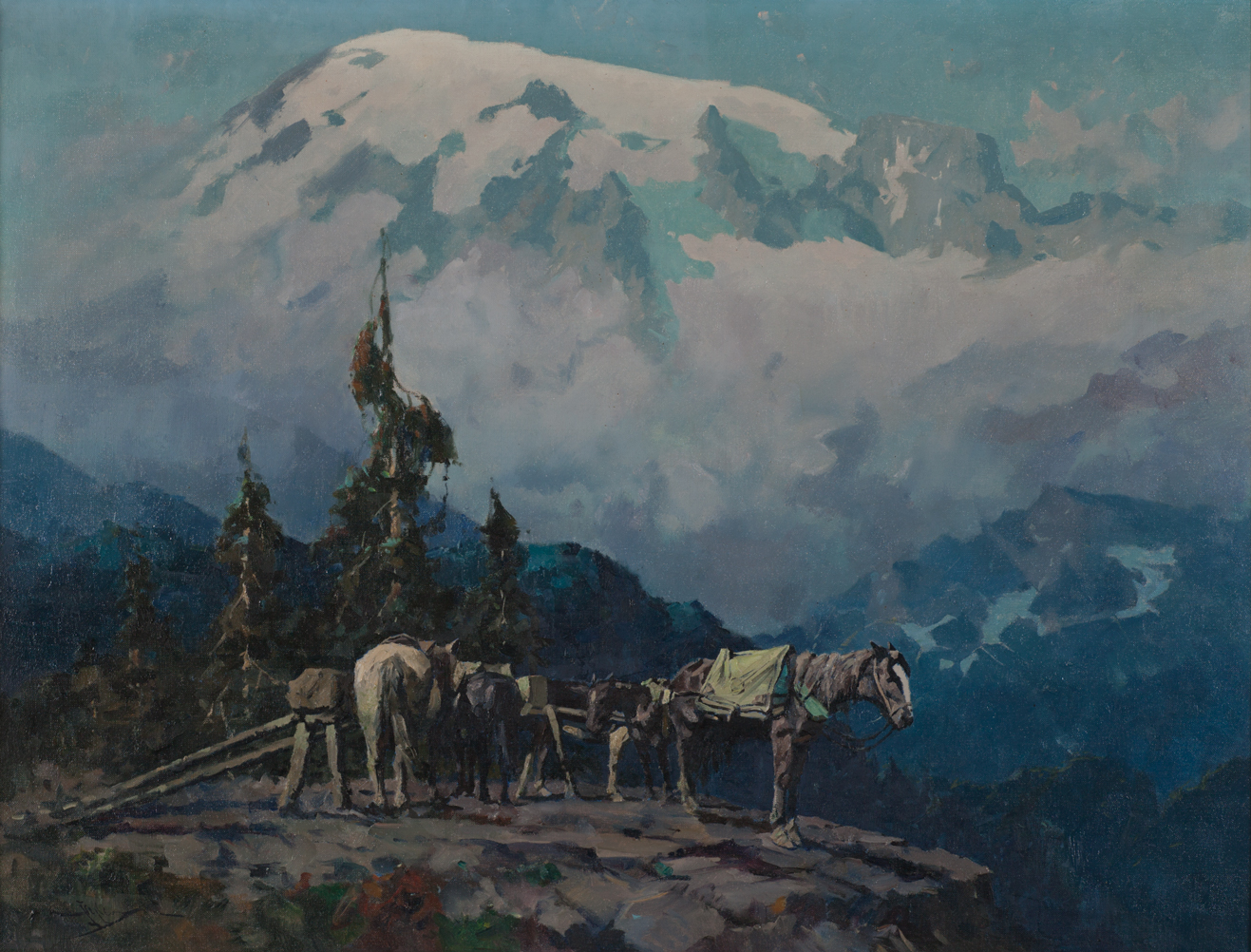 Reason, science, and culture supposedly elevate humans above nature, yet many of our species' greatest achievements would not have been possible without animals. They have nourished our bodies, carried our belongings, and become our closest companions, helping humans to create society, culture, and the arts as we know them. But too often we take animals for granted. Now, as we confront climate change, humankind is forced to re-examine how we affect animals and the natural world. While we turn to science for solutions to address this crisis, we can look to art to understand our past, present, and future relationships with our fellow creatures.
The many paintings of animals—particularly domesticated animals—in the Frye Art Museum's collection offer a unique opportunity to examine human-animal interactions during the late nineteenth and early twentieth centuries in parts of Europe and the United States. Beyond appearing as subjects in many of the paintings collected by the museum's founders, Charles and Emma Frye, domesticated animals were critical to the formation of the museum itself. Charles Frye, raised on an Iowa farm before moving to Seattle in 1888, built a successful meatpacking business, which in turn provided him the means to begin collecting art. Presenting works from the collection as well as archival materials that illuminate the Frye's history, this exhibition prompts viewers to more deeply consider the various forms of labor domesticated animals perform and their significance as deeply engrained elements of human society.
Imagery of domesticated animals—results of centuries of human intervention in nature—provides an especially fruitful starting point for re-evaluating the roles animals have played in our lives. Paintings of animals became especially popular during the nineteenth and early twentieth centuries, when spreading industrialization and population shifts from rural to urban settings reduced opportunities for close contact with animals. People increasingly engaged with animals in mediated ways—by means of images. Then, as now, paintings become a realm where relationships with animals are negotiated and take shape beyond the confines of language and demands of reason. Reconsidering our long, often fraught, relationships with domesticated animals reminds us that humans are closer to animals and animals far closer to culture than we often care to think.
Human Nature, Animal Culture: Selections from the Frye Art Museum Collection is guest curated by Kathleen Chapman, Associate Professor of Art History, Virginia Commonwealth University. Generous support is provided by the Frye Foundation and Frye Members. News media sponsorship is provided by The Seattle Times. Broadcast media sponsorship is provided by KCTS 9.
Installation view of Human Nature, Animal Culture: Selections from the Frye Art Museum Collection, Frye Art Museum, Seattle, June 12, 2021–September 11, 2022. Photo: Jueqian Fang

Installation view of Human Nature, Animal Culture: Selections from the Frye Art Museum Collection, Frye Art Museum, Seattle, June 12, 2021–September 11, 2022. Photo: Jueqian Fang

Heinrich von Zügel. Three Young Cows with their Drover in the High Meadow Grass, Worth, 1912. Oil on canvas. 21 x 31 3/4 in. Founding Collection, Gift of Charles and Emma Frye, 1952.206. Photo: Jueqian Fang

Heinrich von Zügel. Old Man Asleep with Sheep, ca.1870-1880. Oil on canvas. 21 1/2 x 28 1/4 in. Founding Collection, Gift of Charles and Emma Frye, 1952.209. Photo: Jueqian Fang

Percival Rosseau. Two Gordon Setters in a Field, 1904. Oil on canvas. 23 3/4 x 32 1/4 in. Founding Collection, Gift of Charles and Emma Frye, 1952.146. Photo: Jueqian Fang

Anton Braith. Shepherd with Goats, 1895. Oil on canvas. 19 13/16 x 31 in. Founding Collection, Gift of Charles and Emma Frye, 1952.015. Photo: Jueqian Fang

Alexander Max Koester. Ducks in Green Water, ca. 1910–13. Oil on canvas. 25 x 38 in. Founding Collection, Gift of Charles and Emma Frye, 1952.088. Photo: Jueqian Fang

Gabriel von Max. Botaniker (The Botanists), after 1900. Oil on canvas. 25 x 31 3/4 in. Founding Collection, Gift of Charles and Emma Frye, 1952.117. Photo: Eduardo Calderon

Eustace Paul Ziegler. Packhorses at Mt. Rainier, n.d. Oil on canvas. 26 x 34 in. Frye Art Museum, Bequest of Hugh S. Ferguson, 2011.006.02. Photo: Spike Mafford
Related content