Jessica Jackson Hutchins: Wrecked and Righteous
January 27 - May 05, 2024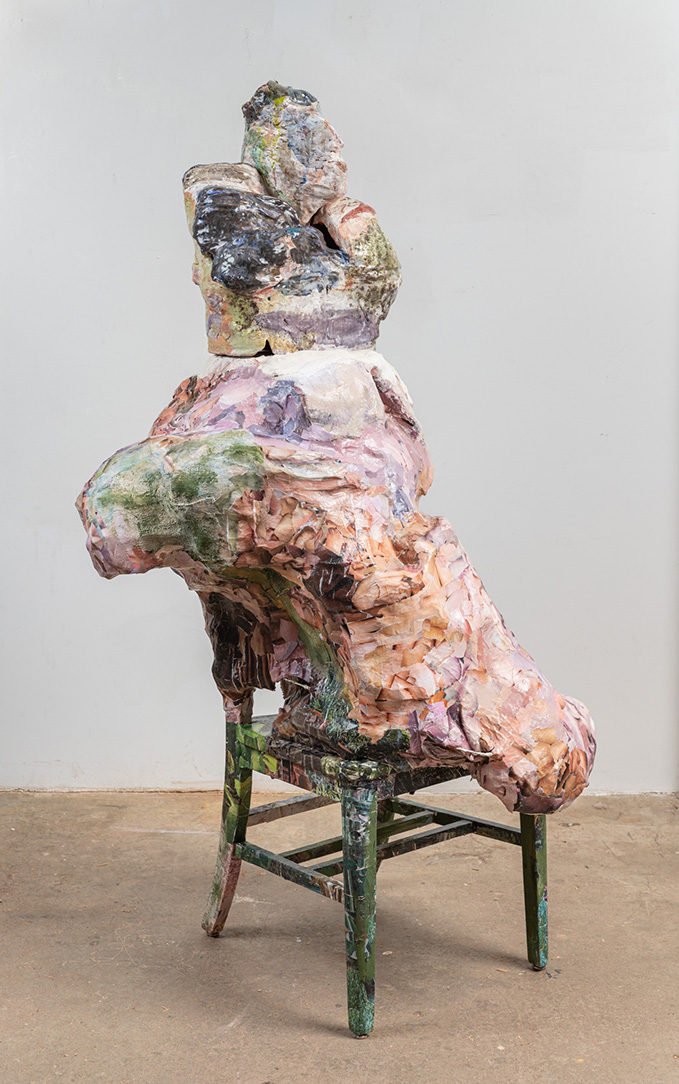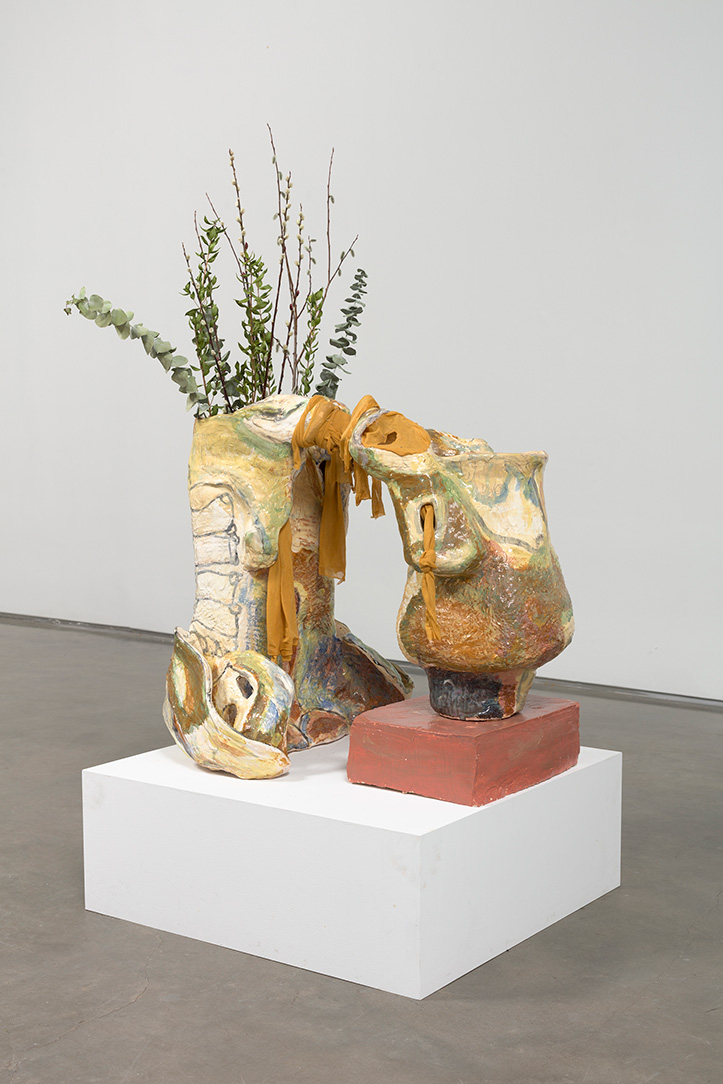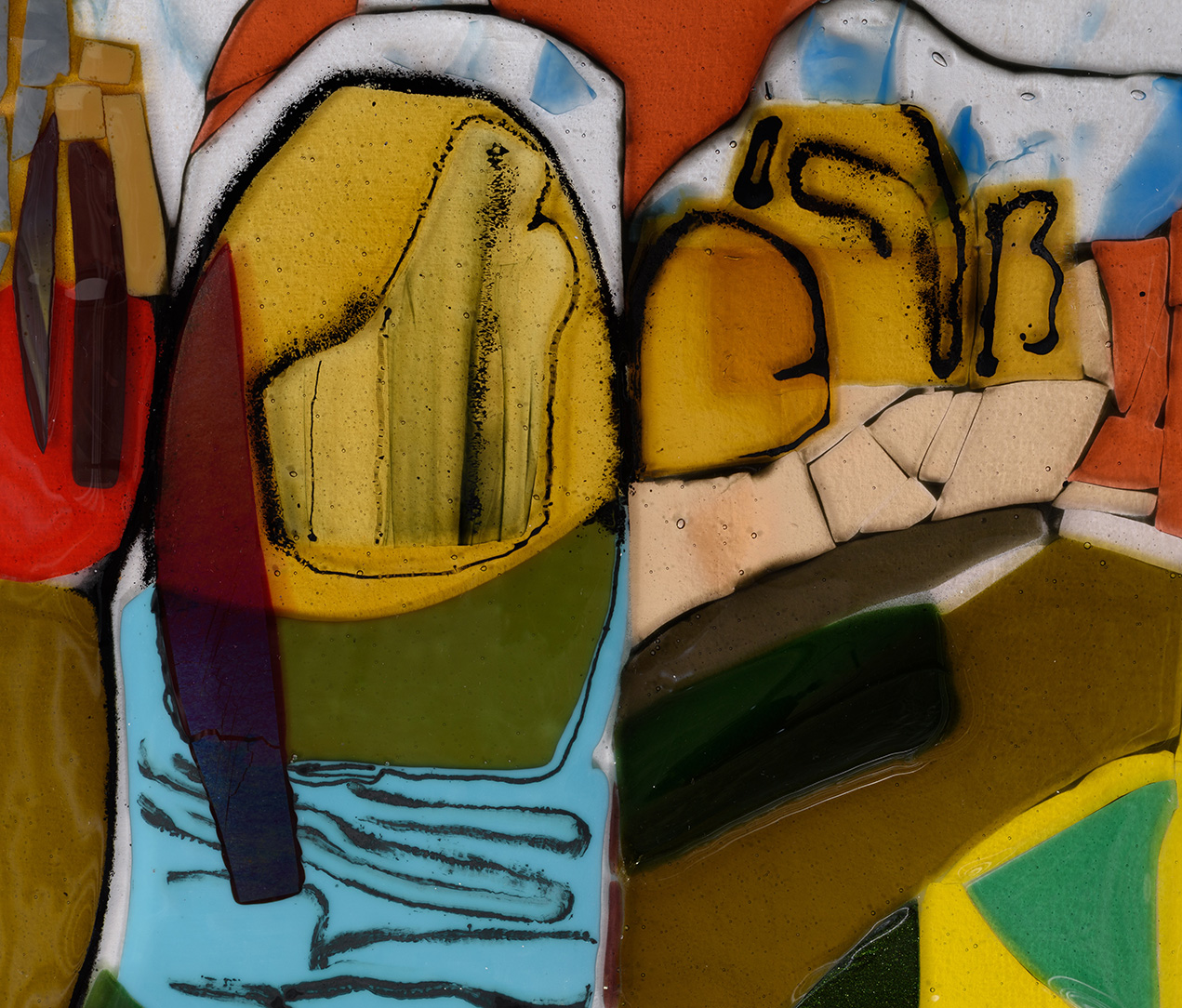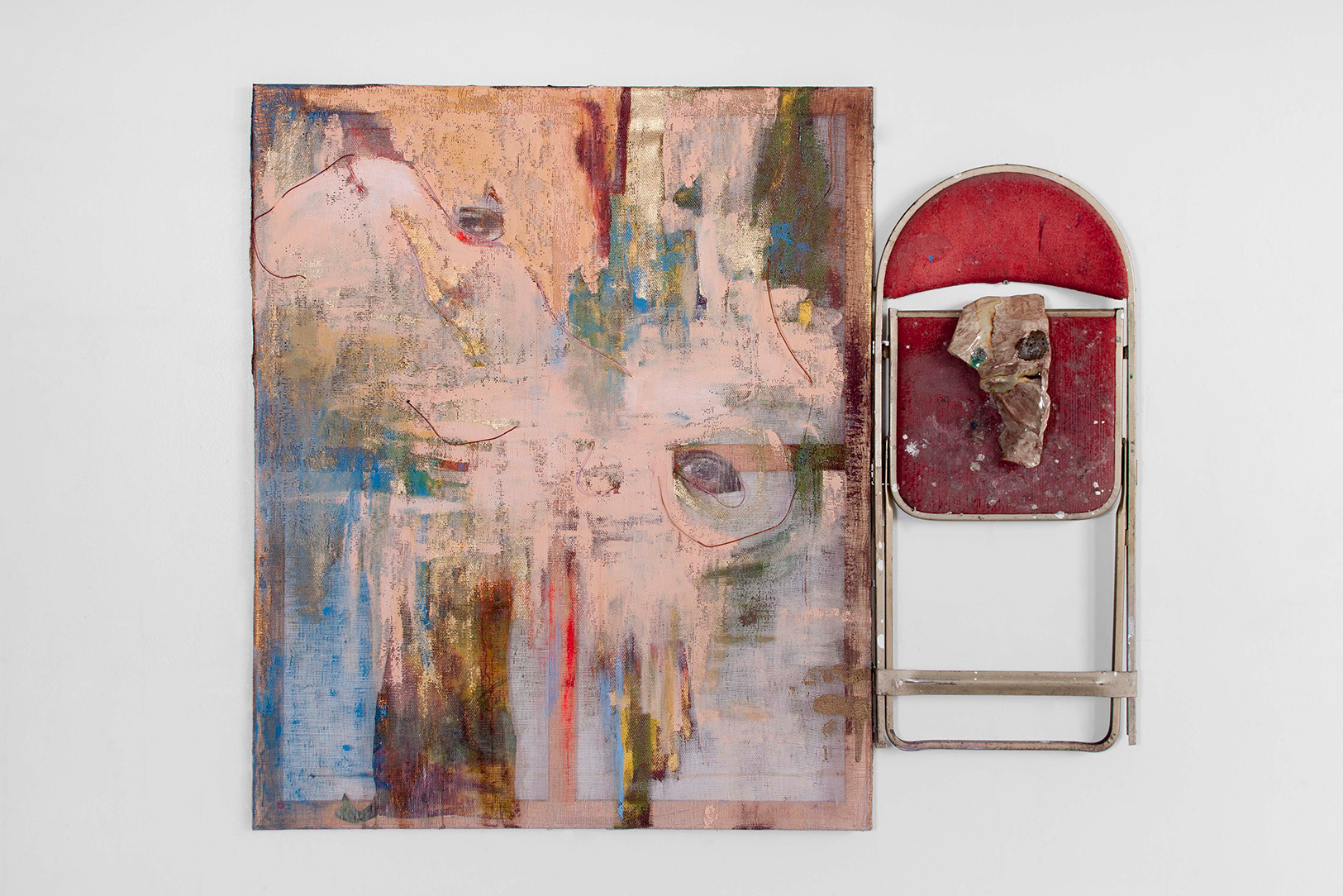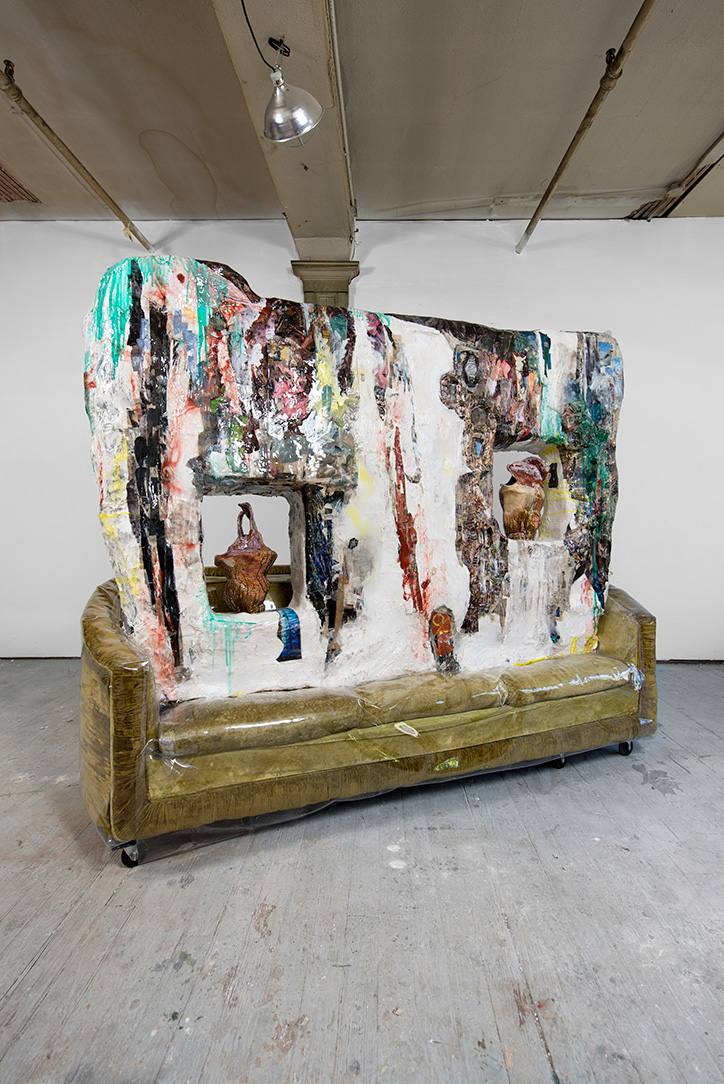 Jessica Jackson Hutchins (born 1971, Chicago) has been plumbing the relationship between art and everyday life for nearly thirty years, playfully melding materials with an intuitive, "by any means necessary" approach to traditional mediums and found objects alike. Based in Portland, Oregon, Hutchins gained international recognition for her expressive sculptural assemblages that combine castoff household items with handmade elements to redefine notions of value and beauty. In 2016, her work expanded into fused glass, including vibrant, collage-like windows that bring a form associated with exalted spiritual spaces into the secular realm.
Jessica Jackson Hutchins: Wrecked and Righteous comprises works created—and sometimes reconfigured—since the late 1990s. The nonchronological presentation surveys Hutchins's pursuit of immediacy and communion through art, beginning in the museum's rotunda entryway with a richly textured, two-story fused-glass window commissioned for the occasion. In the galleries, the artist's relief paintings, intimate tabletop objects, and needlepoint compositions mingle with selected furniture sculptures—well-worn sofas and chairs cradling lumpy ceramic forms that read as surrogates for the human body.
The corporeal aspect of Hutchins's work comes to the fore in a recent group of wearable food vessels that will be activated during a special performance. The exhibition connects these unwieldly "prostheses" to the artist's early milagros sculptures: totemic papier-mâché body parts she made for suffering people close to her or in the public eye. Drawing a throughline of vulnerability, interdependency, and repair across Hutchins's practice, Wrecked and Righteous honors the artist's special capacity for finding the sublime in ordinary places and neglected things.
Jessica Jackson Hutchins: Wrecked and Righteous is organized by Amanda Donnan, Chief Curator and Director of Exhibitions. Generous support provided by the Frye Foundation and Frye Members

Jessica Jackson Hutchins. My Friend the Poet, 2019. Ceramic, plaster, papier mache, chair. 64 x 30 1/2 x 29 1/4 in. Courtesy of the artist and Adams and Ollman, Portland
Jessica Jackson Hutchins. And then we were married, 2020. Glazed ceramic, nylon. 35 x 22 x 24 in. Courtesy of the Miller Meigs collection
Jessica Jackson Hutchins. We Want Everything (detail), 2021. Fused Glass. 42 x 6.5 ft. Courtesy of the artist and Adams and Ollman, Portland
Jessica Jackson Hutchins. Third Eye, 2015. Acrylic paint, collage, mixed media, fabric, ceramic, chair 56 x 47 1/2 x 6 in. Courtesy of the artist and Adams and Ollman, Portland. Photo: Marianne Boesky Gallery
Jessica Jackson Hutchins. Wishlist, 2015. Sofa, paper mache, collage, resin, glased ceramic. Sofa: 28 x 92 x 36 in.; wall: 61 x 85 x 9 in. Courtesy of the artist and Adams and Ollman, Portland