Srijon Chowdhury: Same Old Song
October 08 – January 15, 2023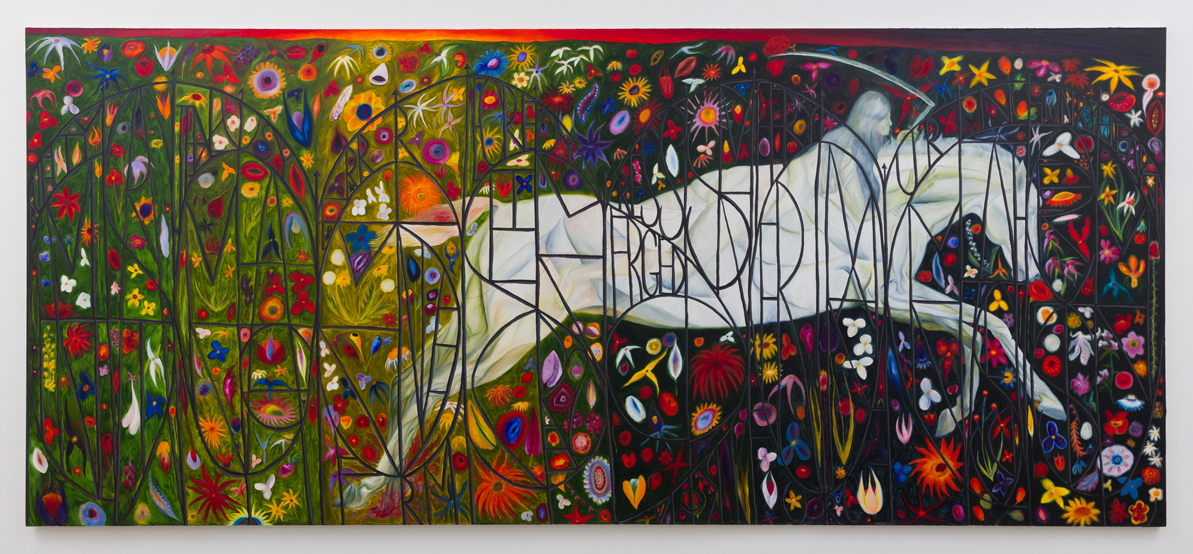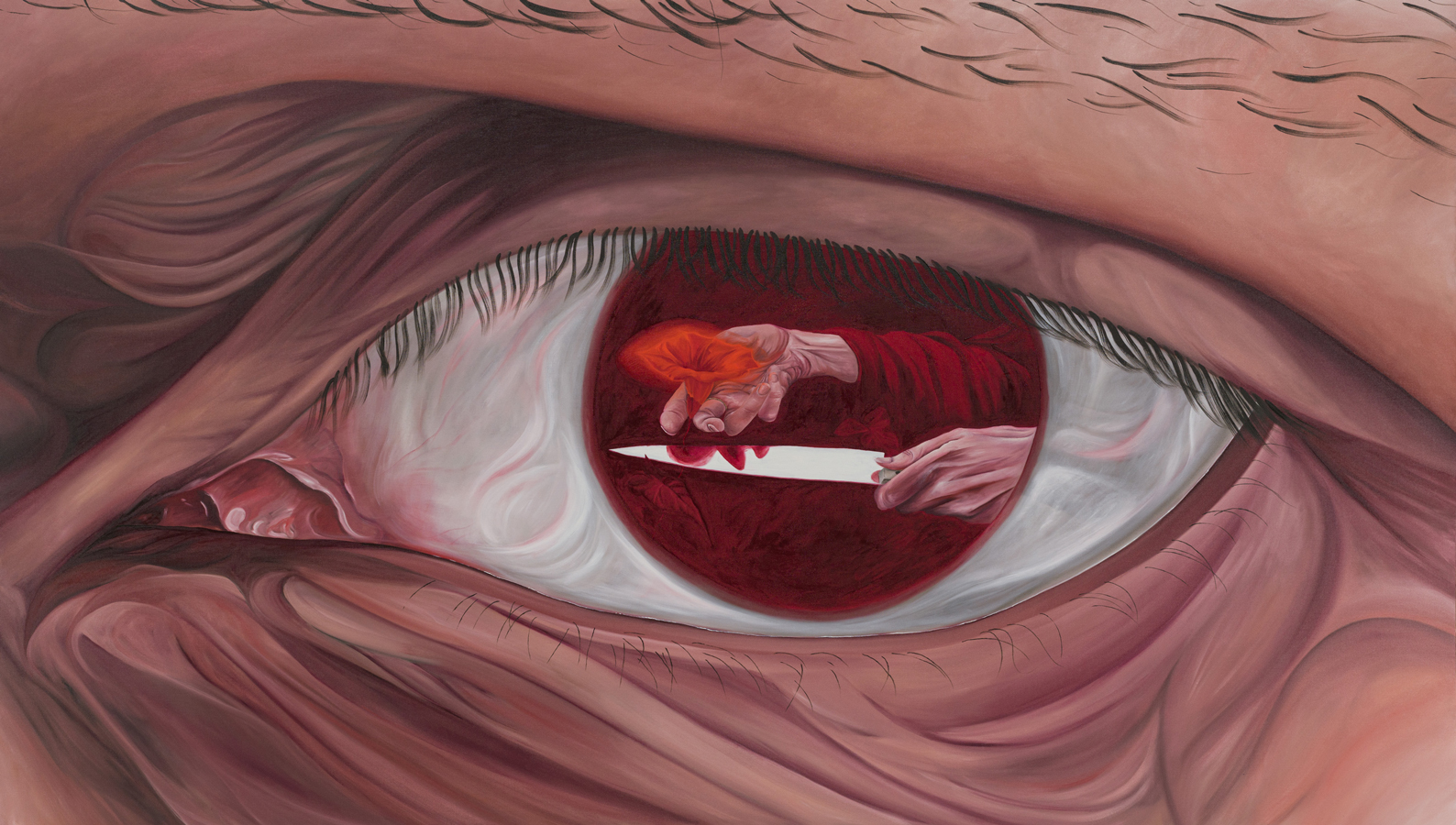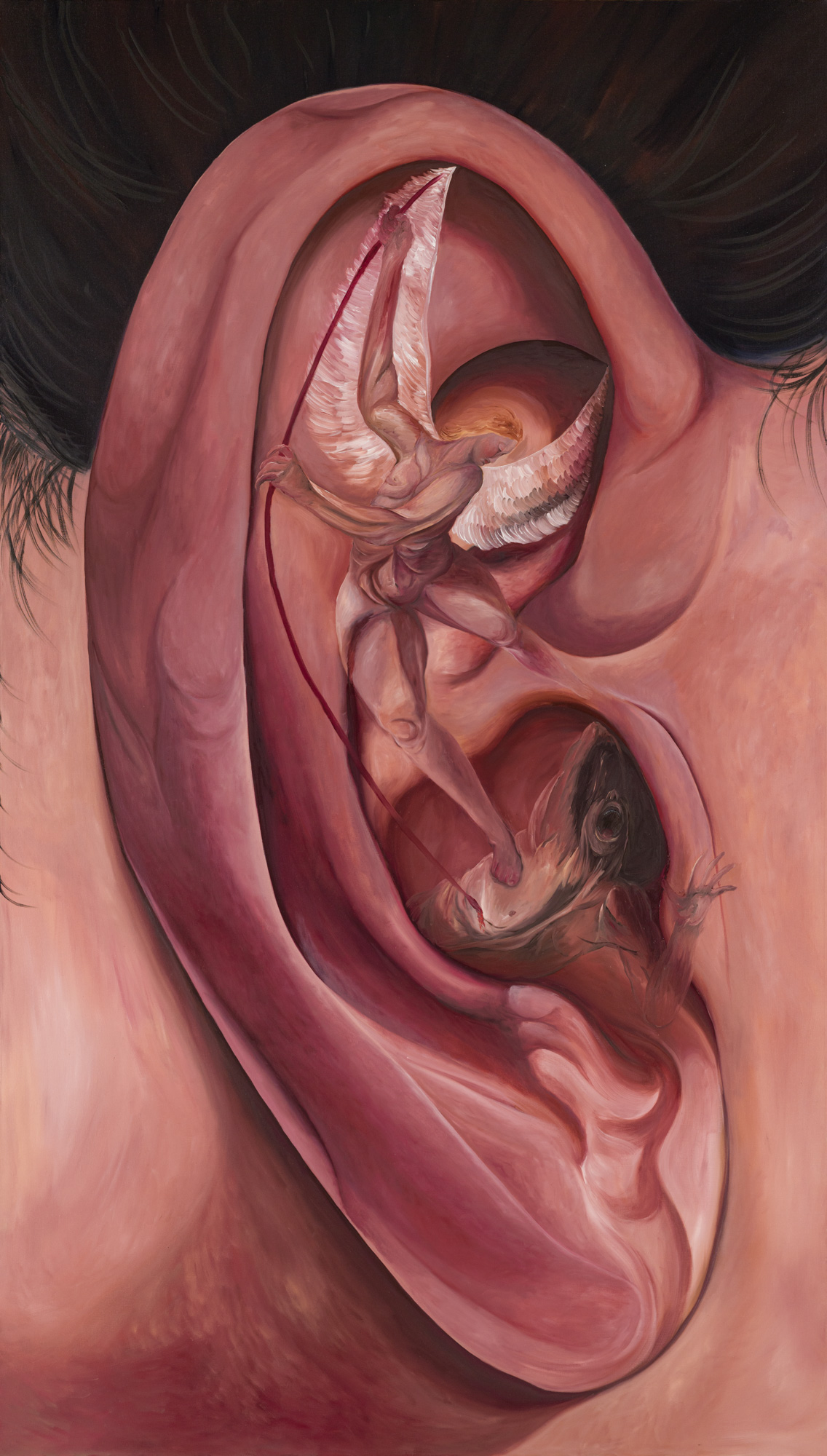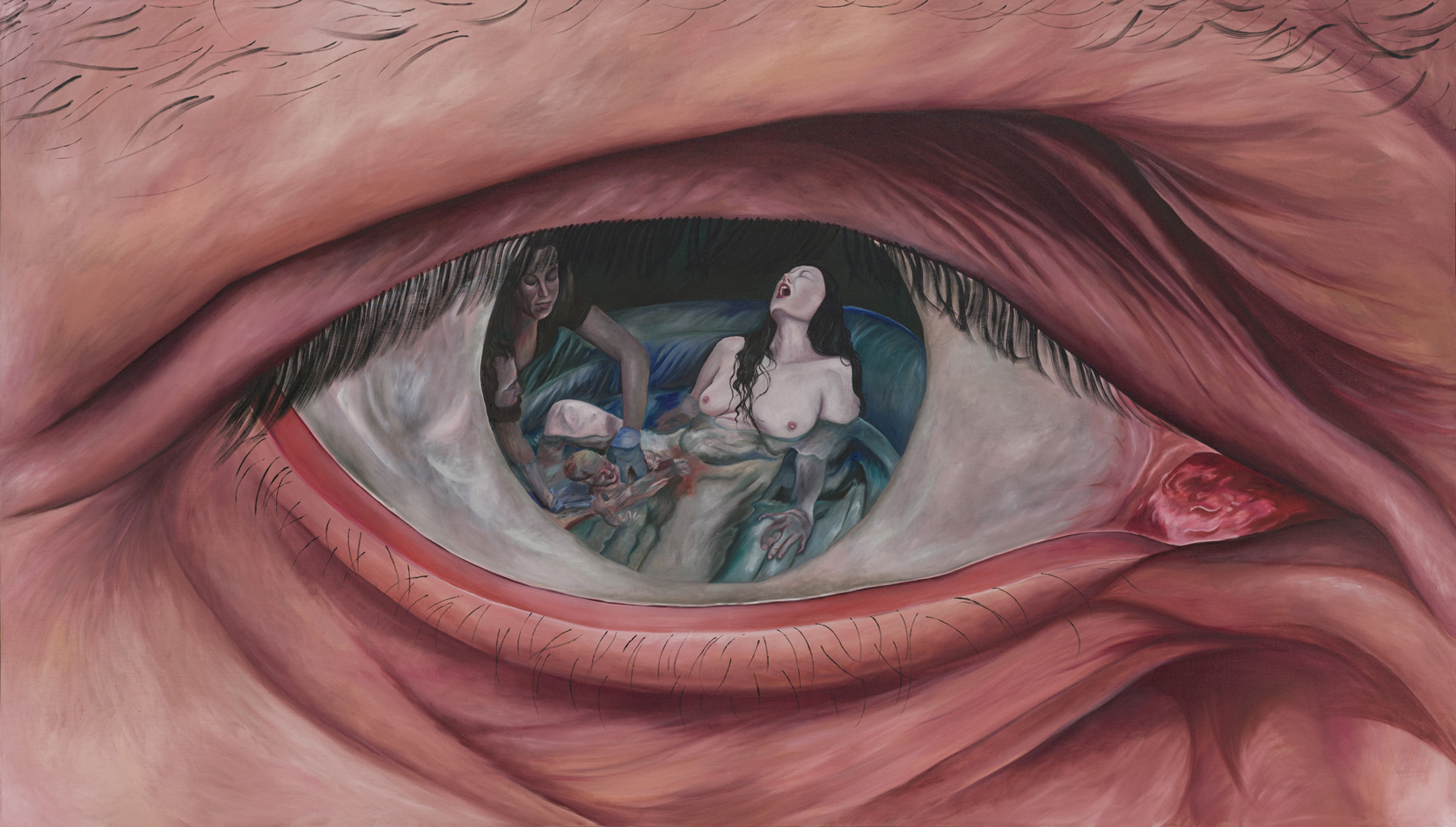 Portland-based artist Srijon Chowdhury creates dreamlike oil paintings that consider the present moment as part of a larger mythology. Vacillating between a highly stylized approach and startling realism, he brings an uncanny contemporary twist to traditional genres like family portraiture, biblical scenes, and the vanitas still life. As in historical vanitas paintings, which were meant to serve as reminders of death and the fleetingness of worldly pleasures, Chowdhury's work is deeply concerned with existential themes. His paintings vividly convey the beauty and magic of everyday life, tinged with apocalyptic angst and depravity.
The artist's first museum solo exhibition, Same Old Song stages a dramatic climax of Chowdhury's practice to date. At the exhibition's core is an installation of six enormous new paintings, each of which centers on one sensory organ of the human face: eyes, ears, nose, and a mouth that is thirty feet long. The central facial feature in each piece frames or incorporates smaller images, which are sampled from Chowdhury's previous paintings to create an alternative "retrospective" of his work. Conjuring up a mixture of cultural associations—from Christian church art to nineteenth-century panoramas and carnival attractions—the installation is the latest and largest in a succession of Chowdhury's projects to assume architectural dimensions.
The exhibition also includes a selection of the artist's more intimately scaled recent paintings, along with the mural-sized canvas Pale Rider (2019) and a sculptural wrought-iron fence composed of script. Chowdhury's design for the fence integrates William Blake's poem A Divine Image (1804) and a short text of his own, using a monogram-like style drawn from Medieval occult practices. Bringing this mystical intent to bear alongside paintings of epic proportion, Chowdhury tests the power of age-old symbols and art forms to compel in the modern world.
Srijon Chowdhury (born Dhaka, Bangladesh, 1987) lives and works in Portland, Oregon. He holds an MFA from Otis College of Art and Design in Los Angeles and a BFA from the University of Minnesota, Twin Cities. Solo exhibitions of his work have been held at Ciaccia Levi, Paris (2021, 2018); Foxy Production, New York (2021, 2020); Anat Ebgi, Los Angeles (2019); Upfor, Portland, OR (2018, 2016); The Art Gym, Marylhurst, OR (2018); and Klowdenn Mann, Los Angeles (2016, 2014).
Srijon Chowdhury: Same Old Song is organized by Amanda Donnan, Chief Curator. Generous support is provided by the Frye Foundation and Frye Members. Media sponsorship is provided by The Stranger.
Srijon Chowdhury. Pale Rider, 2019. Oil on canvas. 84 x 192 in. Private collection. Courtesy of the artist and Foxy Production, New York. Photo: Michael Underwood
Srijon Chowdhury. Eye (Morning Glory), 2022. Oil on linen. 72 x 126 in. Courtesy of the artist, Ciaccia Levi, Paris-Milan and Foxy Production, New York. Photo: Mario Gallucci
Srijon Chowdhury. Ear (Good), 2022. Oil on canvas. 126 x 72 in. Courtesy of the artist, Ciaccia Levi, Paris-Milan and Foxy Production, New York. Photo: Mario Gallucci 
Srijon Chowdhury. Eye (Birth), 2022. Oil on linen. 72 x 126 in. Courtesy of the artist, Ciaccia Levi, Paris-Milan and Foxy Production, New York. Photo: Mario Gallucci