Thank you for your interest in the Frye Art Museum's volunteer program. Our volunteers help make the Frye a vibrant and welcoming home for all.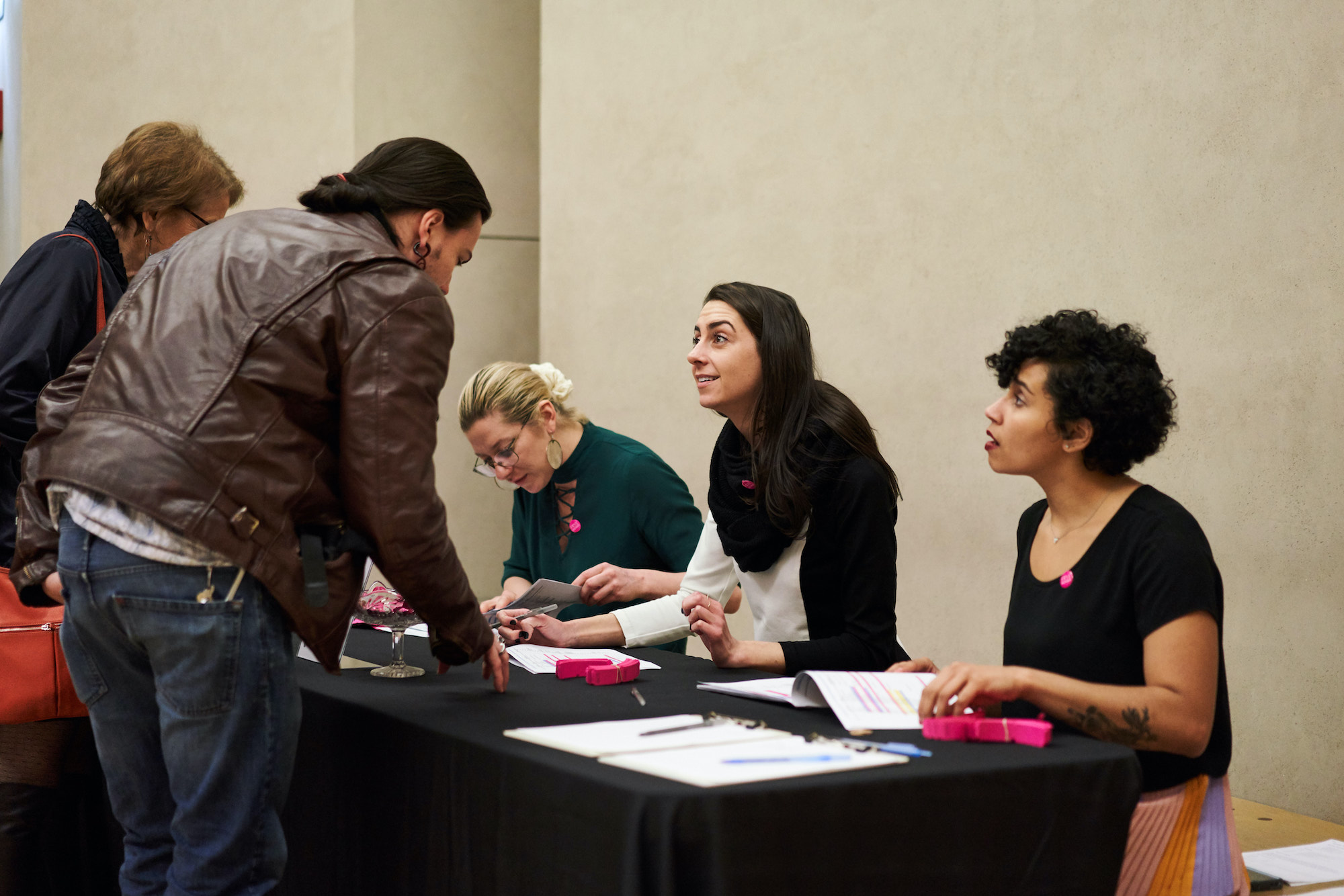 Events & Programs
Greet visitors, check-in registrants, and help staff with preparations for a variety of events throughout the year, including exhibition openings, art history lectures, concerts, film screenings, and performances.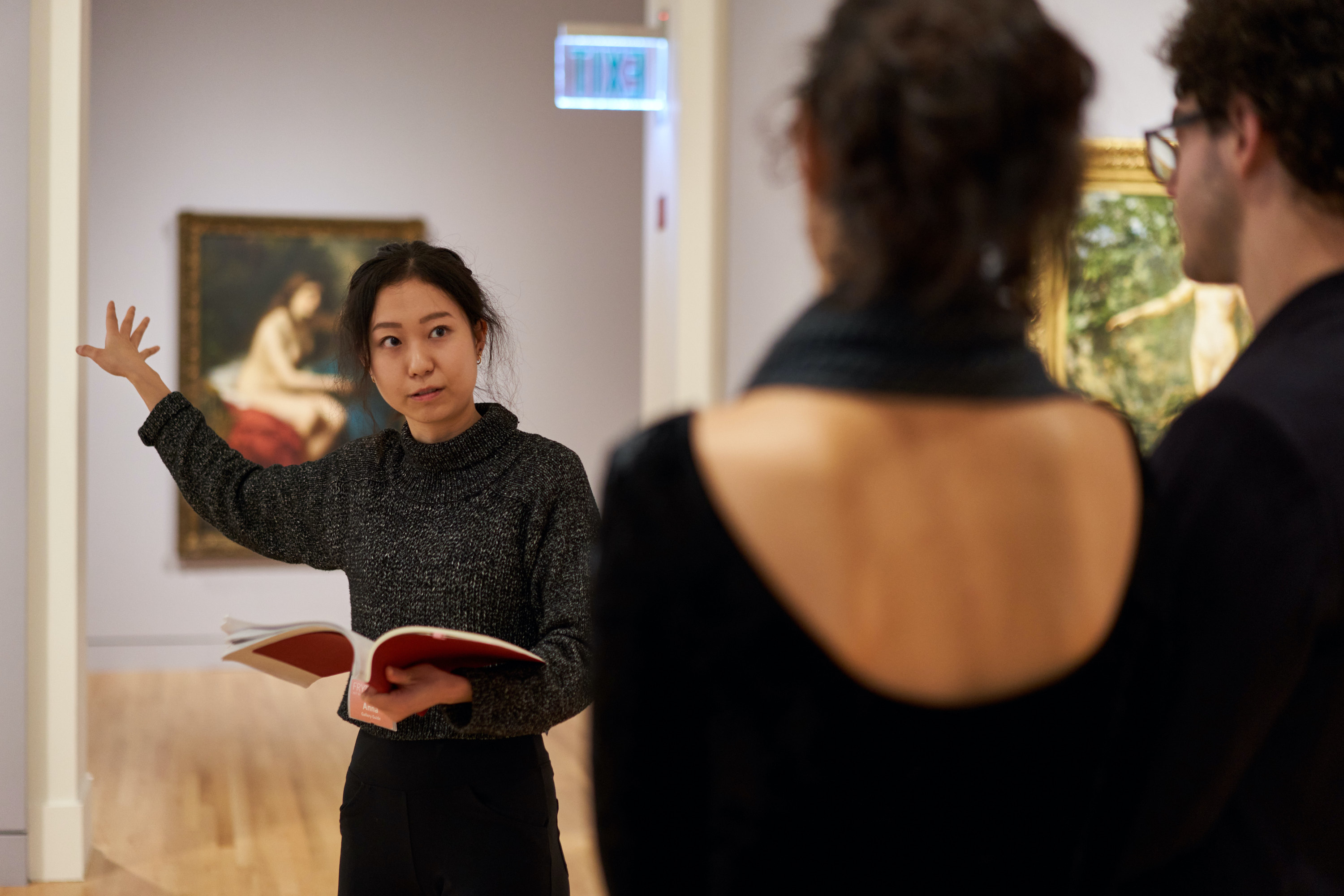 Gallery Guides
Leading tours to the public, Gallery Guides facilitate personal discoveries about art and encourage dialogue aimed at strengthening skills to approach art independently.
There are currently no Gallery Guide volunteer openings. Please check back in summer 2024. Thank you.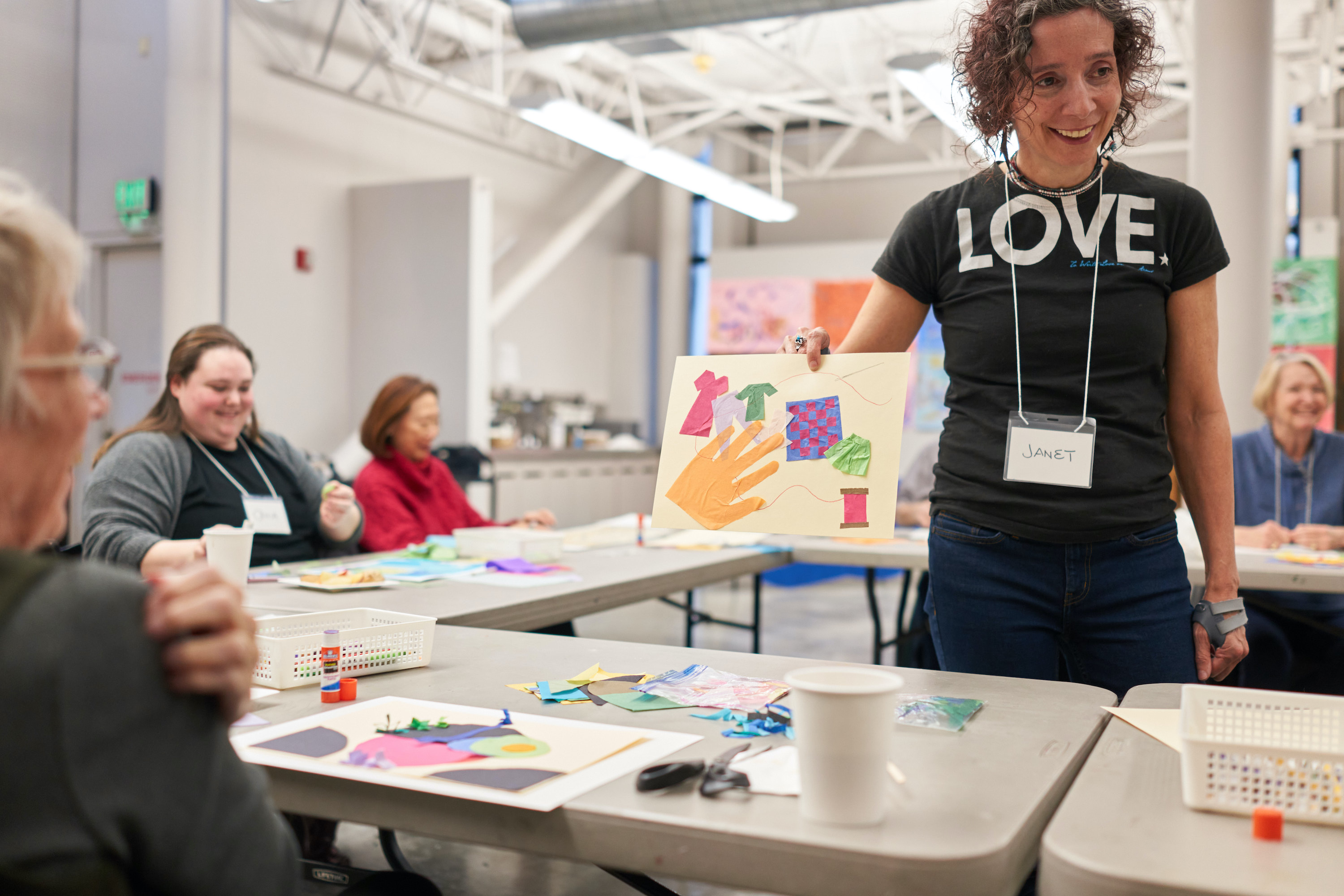 Creative Aging
Assist with a variety of programs designed for older adults and individuals living with dementia, such as home-based arts experiences, gallery tours and talks, film screenings with group discussions, and professional development opportunities.
There are currently no Creative Aging volunteer openings. Please check back in the near future. Thank you.
Volunteer opportunities change frequently. Applications remain on file for six months. For more information, please contact the Volunteer Coordinator, at 206 432 8269 or volunteer@fryemuseum.org.
Scheduling support for Frye volunteers is provided by SignUp.