Image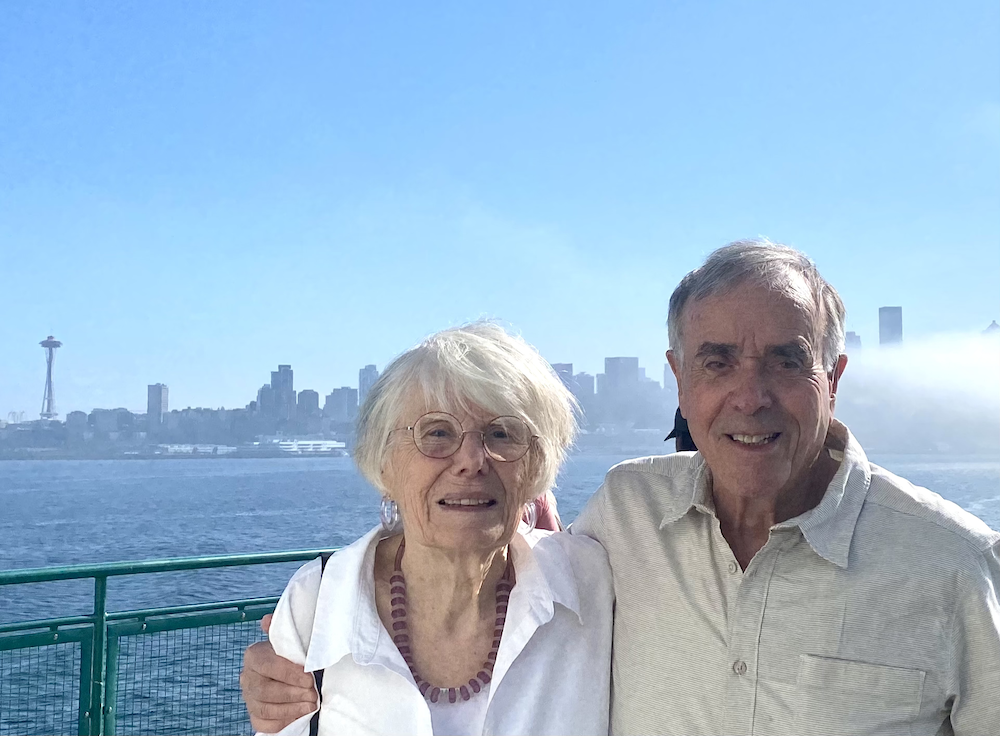 Frye Gallery Guide Diana Caplow and her husband Mike are supporters of the Frye who have been visiting the museum since the early 2000s. The Caplows are art collectors drawn to works not just for their aesthetics, but for the narratives surrounding them. They say, "Every art piece we own carries a story." 
Diana and Mike began their journey as collectors during their college years, acquiring art by picking things out from thrift stores and country art fairs, with an interest in "contemporary tapestries, oriental rugs, paintings by North Carolina artists, and posters from Les Maitres de l'Affiche..." Another interest is folk pottery, specifically the work and mythos surrounding the North Carolina potter A.R. Cole. When they moved West, the Caplows donated a recorded interview Diana conducted with Cole along with some of his work to the North Carolina Museum of History.  
When visiting their children in Seattle, Diana and Mike always made a point to come to the Frye: "Mike and I would step into the Frye and were always taken with the quiet quality of the exhibits as well as the old-fashioned Frye Salon with its floor-to-ceiling hangings." 
Since their move to Seattle in 2015, Diana and Mike have become frequent visitors to the Frye. "We remember Tschabalala Self's larger-than-life, joyous, vibrating works, with bright colors and varied textures that had us immediately smiling, but on close examination her serious message is apparent. Similarly, at first glance Christina Quarles's works beckon the viewer with bright colors and sweeping lines, but further consideration reveals a poignant message." 
Diana and Mike say the Frye is "one of the places we expect to view cutting-edge art, works that are expressions of contemporary society, while having an inherent aesthetic. This is true with the current exhibit of a well-known artist, Romare Bearden. The Frye is not only exhibiting his prized collages but also his profoundly interesting abstracts." 
In her role as a Gallery Guide, Diana contributes to the Frye's commitment to artistic inquiry and a rich visitor experience. "Leading groups through the galleries, Gallery Guides are enriched by the disparate interpretations of the viewers," she says. "As with the artists, who work from their vision of the world, those interpreting a piece see the value of artworks in the light of their own experience. Gallery Guides at the Frye support viewers' varied interpretation with open dialogue that frequently discloses unexpected mysteries held in the work." 
As supporters, Diana and Mike contribute to the Frye Art Museum's efforts to present meaningful contemporary and historical exhibitions highlighting local and global artists. Supporters also aid in the Frye's ability to provide free admission and engaging educational programs to people of all ages and backgrounds.  
Thank you, Diana and Mike, for sharing your story!