Image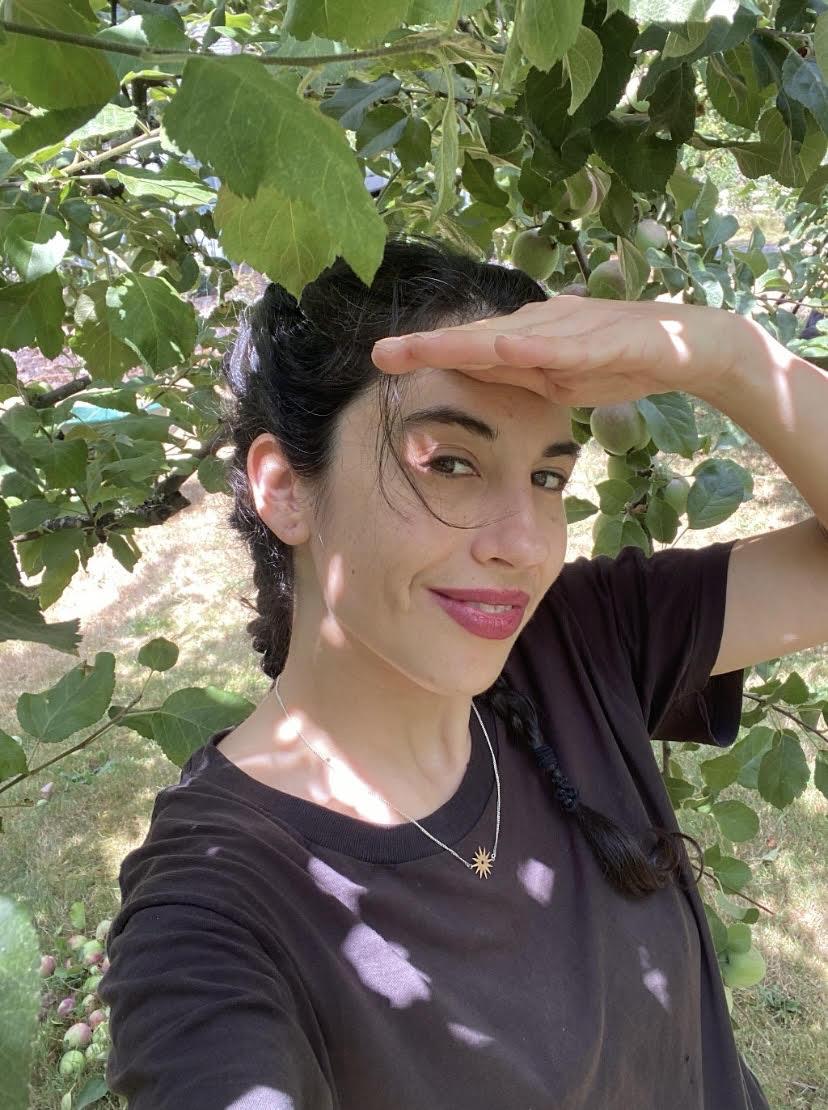 "As long as I can remember, art has been how I've moved through this world. . . . It's what grounds me and gives me a sense of understanding," explains Frye Young Supporter and local artist Ursula Brown. Having grown up in South Park and living on Capitol Hill, Ursula became a patron of the Frye Art Museum at a young age. She distinctly recalls visiting the museum at sixteen years old, when a poetry group led by mentor Roberto Ascalon utilized works displayed in the Frye Salon as writing prompts: "Almost 20 years later, I still remember my favorites from that day."  
An artist herself, Ursula is an admirer and advocate of art spaces. "There is something very humbling and powerful about being surrounded by art," she explains. "I think stripping back the world to words, images, and sounds just one degree away from us feels much closer to how we were made to interact, and museums are a bounty of beauty and knowledge that we get to nourish in." As someone who finds comfort, release, and inspiration in museums, she makes a point to visit them whenever and wherever she travels. But, as they say, there's no place like home. "The Frye still remains one of my favorites I've ever visited," she professes. 
When asked which Frye exhibitions she recalls most fondly, Ursula's list includes Young Blood: Noah Davis, Khalil Joseph, The Underground Museum, Mike Kelley: Day is Done, and the large exhibition of Franz von Stuck's work in 2013. More recent favorites include Flying Woman: The Paintings of Katherine Bradford and Christina Quarles. "I think all of these shows and their wildly different styles, creators, and decades are a huge part of what I love so much about the Frye."  
As someone with a lifelong affinity for drawing and painting, Ursula ventured into the craft of tattooing about a decade ago after some friends bought a tattoo machine and encouraged her to give it a go, since she was the artist in the group. After years of practice and dedication, what began as a casual effort amongst friends eventually evolved into a career. She now owns and runs a collective tattoo shop with three other women in the Seattle Chinatown-International District called Bad Apple Tattoo. "I've learned to combine tattooing with my love of painting and focus heavily on bridging those two art forms by creating painterly-like tattoos, often doing customs of classical art pieces for folks," she says. "It's been a wild ride exploring this craft and growing in it."  
A Young Supporter member, Ursula believes "If you have the means, support and lift up what you love." She feels that the Frye Art Museum "makes Seattle still feel like home, a space that cares about the city it resides in." 
Thank you, Ursula, for sharing your love of the Frye! 
To check out Ursula's art on Instagram, visit @ursulalarose; To see her tattoo work visit @ursamajortattoo. 
To learn more about the Young Supporters, contact Victoria Boles, Membership & Events Manager, at vboles@fryemuseum.org.