Boren Banner Series: Laura Hart Newlon
April 22 - October 01, 2023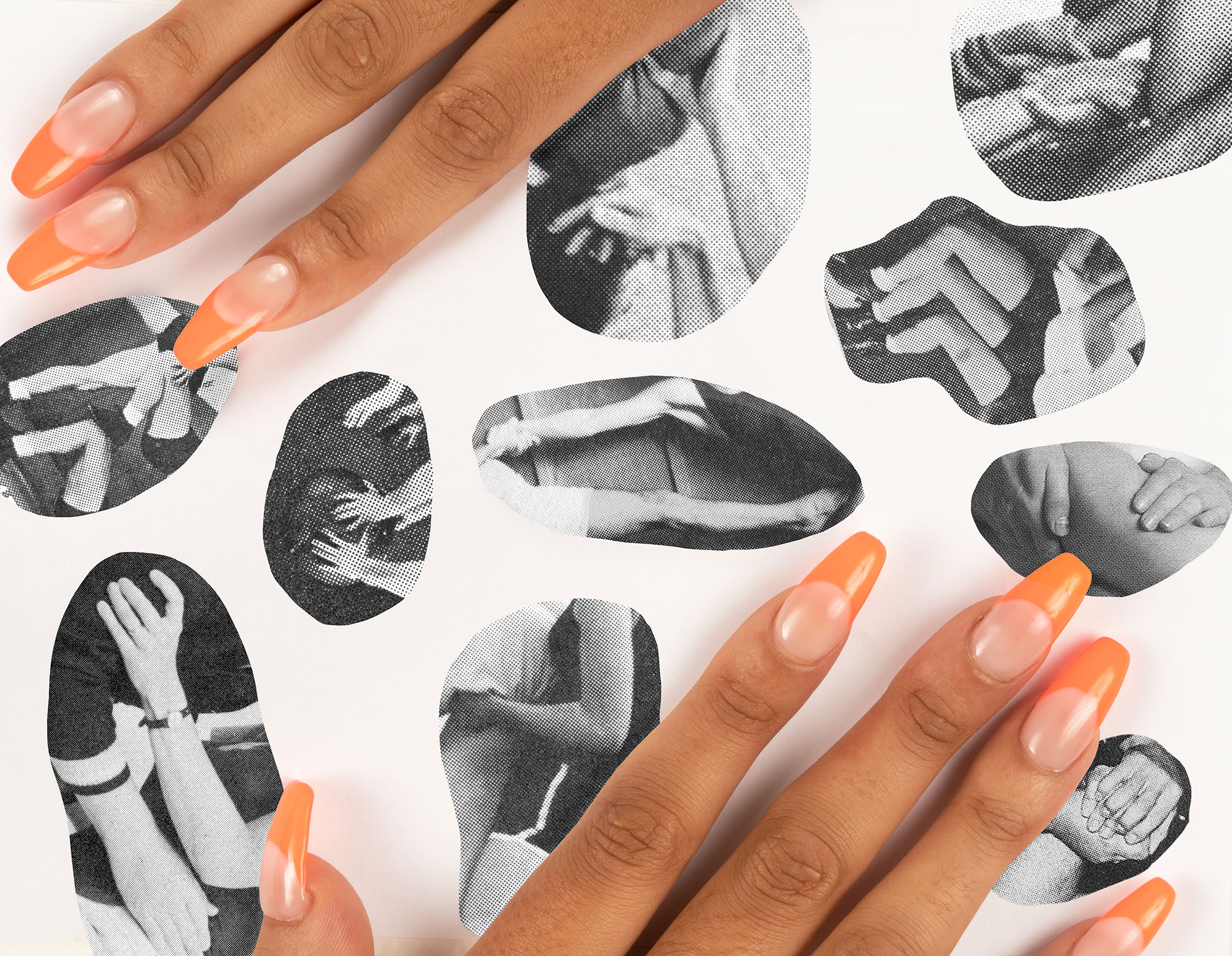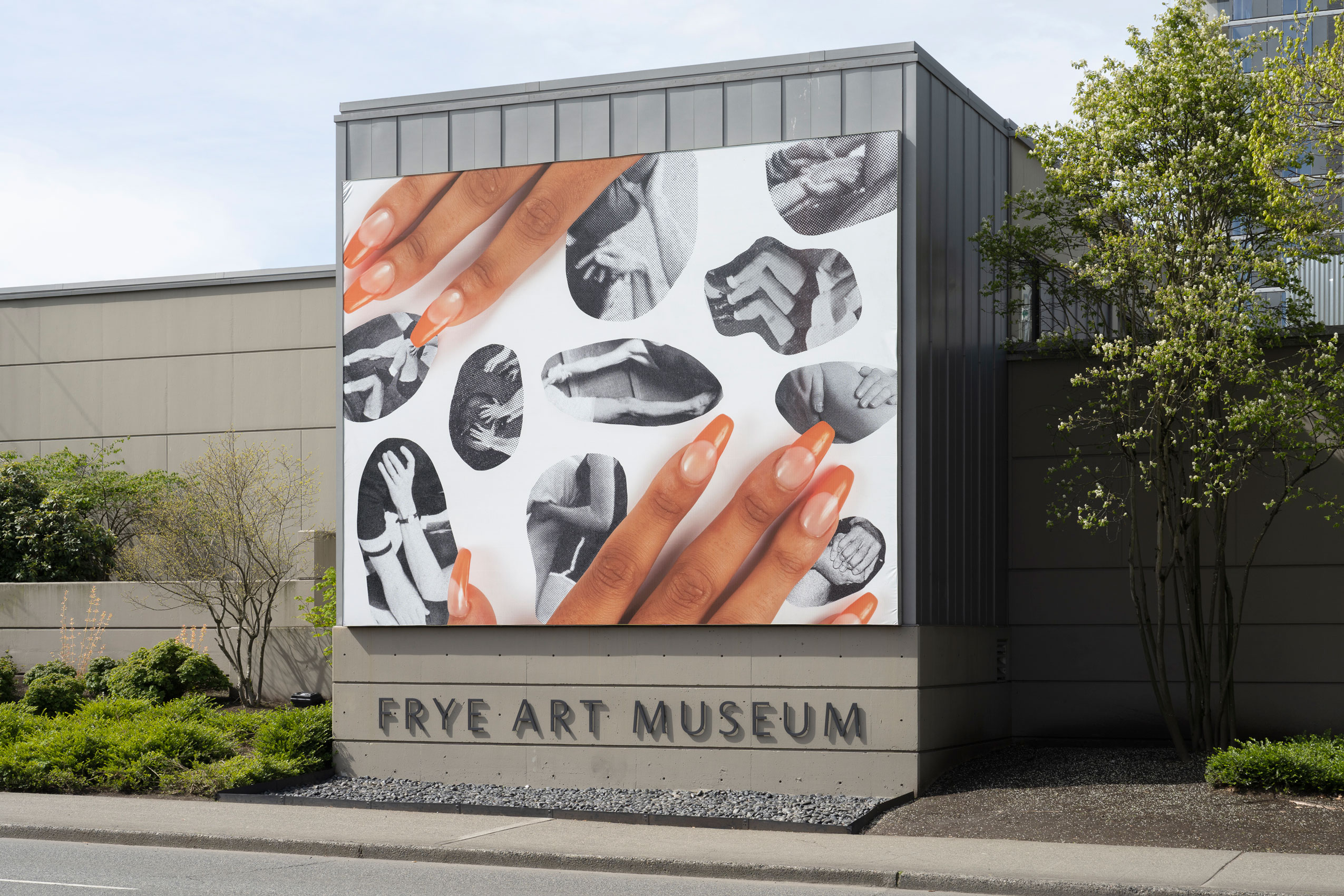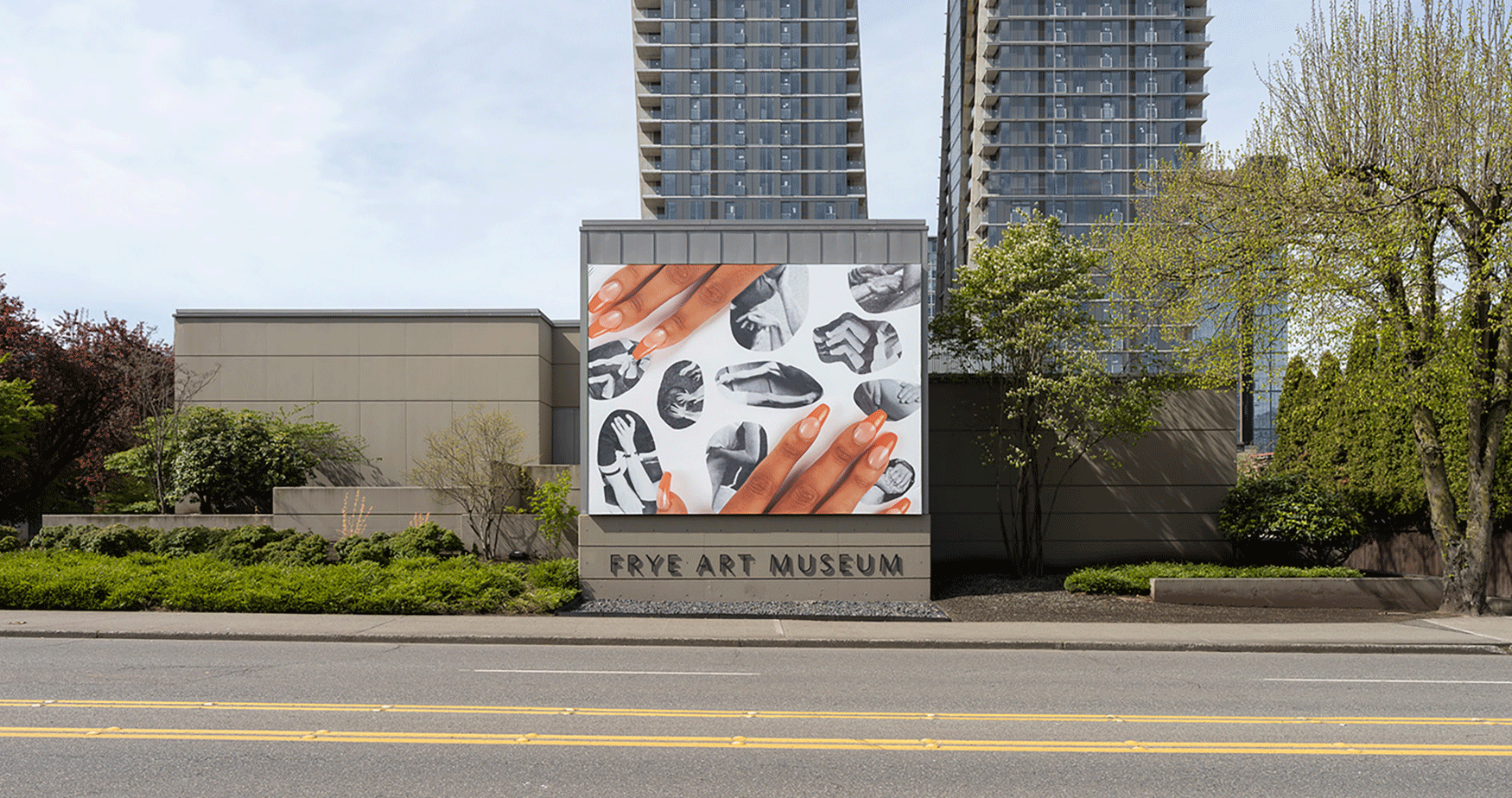 Seattle-based interdisciplinary artist Laura Hart Newlon explores looking as a fully embodied practice, describing it as a "sensual, physical act that plays out both tenderly and forcefully upon a body." Many of her works combine darkroom photographic processes with digital technologies to explore the material possibilities of virtual imagery. Frequently drawing from an idiosyncratic archive of found images with subjects ranging from architectural theory and phenomenology to beauty tutorials and instructional exercise routines, the artist exposes the often-invisible labor of image creation and consumption. Newlon's Boren Banner image further investigates these concerns at a scale similar to billboard marketing, lending new context to her subjects.
Laura Hart Newlon has recently exhibited work at the Bellevue Arts Museum, Bellevue, WA; the Ogden Museum of Southern Art, New Orleans; the Rhode Island Center for Photographic Arts, Providence; SOIL, Seattle; ADDS DONNA, Chicago; Los Angeles Center for Digital Art; and LVL3, Chicago. Honors include the Claire Rosen and Samuel Edes Prize for Emerging Artists; the John Quincy Adams Fellowship; and residencies at the Vermont Studio Center, Johnson, VT; Centrum, Port Townsend, WA; the Wassaic Project, Wassaic, NY; and ACRE, Steuben, WI. Her work is included in collections such as the Museum of Contemporary Photography, Chicago; the Joan Flasch Artists' Book Collection, Chicago; and Photographic Center Northwest, Seattle. Newlon, who holds an MFA in Photography from the School of the Art Institute of Chicago and an MA in Cultural Anthropology from the University of Washington, is an Associate Professor of Art at Cornish College of the Arts and co-directs the artist-run gallery Specialist.
ABOUT THE SERIES
The Boren Banner Series is a public art initiative by the Frye Art Museum that reflects the museum's commitment to showcasing artists of the Pacific Northwest. Presented biannually, the series gives regional artists the opportunity to create new site-specific work or show a previously unexhibited piece at monumental scale in the form of a 16 x 20 ft. vinyl banner. The billboard-size work is prominently sited on the museum's east facade, facing Boren Avenue: the Frye's most visible and accessible physical interface.   
Boren Banner Series: Laura Hart Newlon is organized by Georgia Erger, Associate Curator.    
Generous support is provided by 4Culture/King County Lodging Tax, the Frye Foundation, and Frye Members.
Laura Hart Newlon. A prop, grip or hold, 2023. Archival pigment print, 16 x 20 ft. Courtesy of the artist.
Laura Hart Newlon. A prop, grip or hold, 2023. Digital print on vinyl. 16 x 20 ft. Courtesy of the artist. Installation view from Boren Banner Series: Laura Hart Newlon, Frye Art Museum, April 22–October 1, 2023. Photos: Jueqian Fang
Related content