Supporter Spotlight is a feature where we shine a light on our members and donors to learn about their connections to the Frye and why they support the Museum.
Image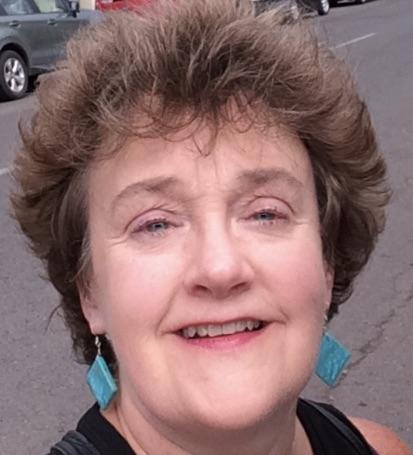 "Art is a way to connect–deeper to myself and deeper to humanity," begins member Ellen M Rugg in a conversation surrounding the value of art in life, and what moves her to support the Frye.  
Ellen's relationship with the Frye began over a decade ago, when she attended a past program centered around film and art. "The Magic Lantern Film Talks brought the Frye more fully on my radar," she explains. Curated and hosted by film critic Robert Horton, the Magic Lantern was a series of screenings and talks that utilized the Frye's exhibitions and collections as a starting point for cinematic exploration.  
Since then, Ellen has been a member on and off through the years, returning time and again to engage with exhibitions. "I love the physical space [of the Frye]. It feels intimate," she says. Ellen particularly recalls enjoying Casino: A Palimpsest, an exhibition by "evocative and thought-provoking artist" Storme Webber. More recently, she especially appreciated Romare Bearden: Abstractions, and Black Refractions: Highlights from the Studio Museum in Harlem, sharing "As I age, I see different things in works of art." 
Ellen continues her support and engagement with the Frye with the belief that the museum "will continue to support talented and evocative local artists...I love that [the Frye] is open to the public without charge; this increases access to folks who may not normally visit art museums." 
We appreciate the longtime support and enthusiasm of members like Ellen as a part of our community. It is folks like her that help us continue to do what we do, or as Ellen put it, "Long live the Frye!"