Clarissa Tossin: to take root among the stars
October 07, 2023 - January 07, 2024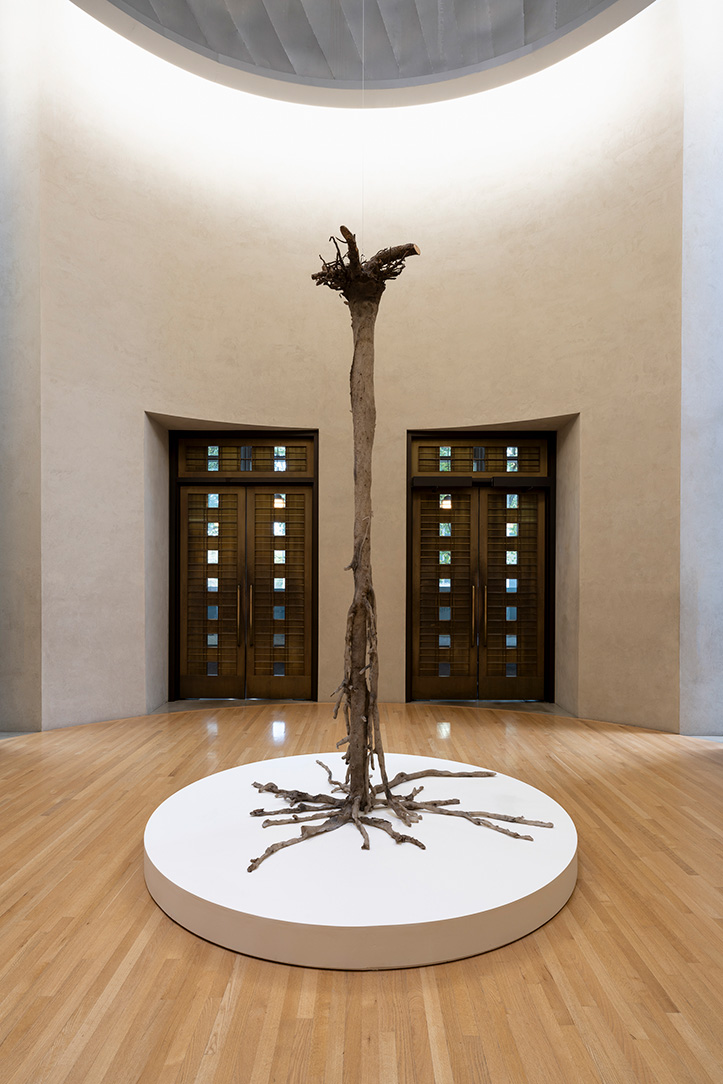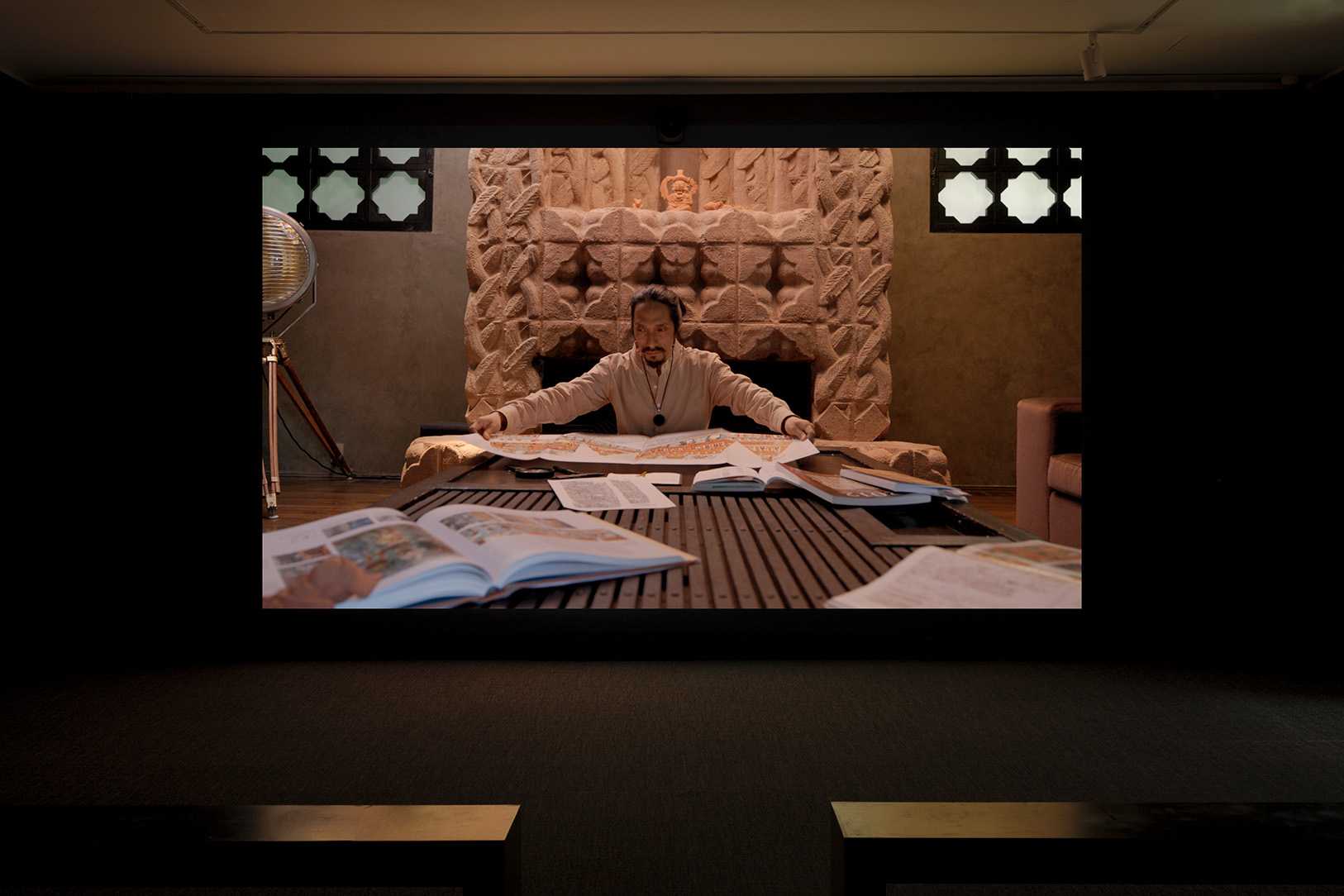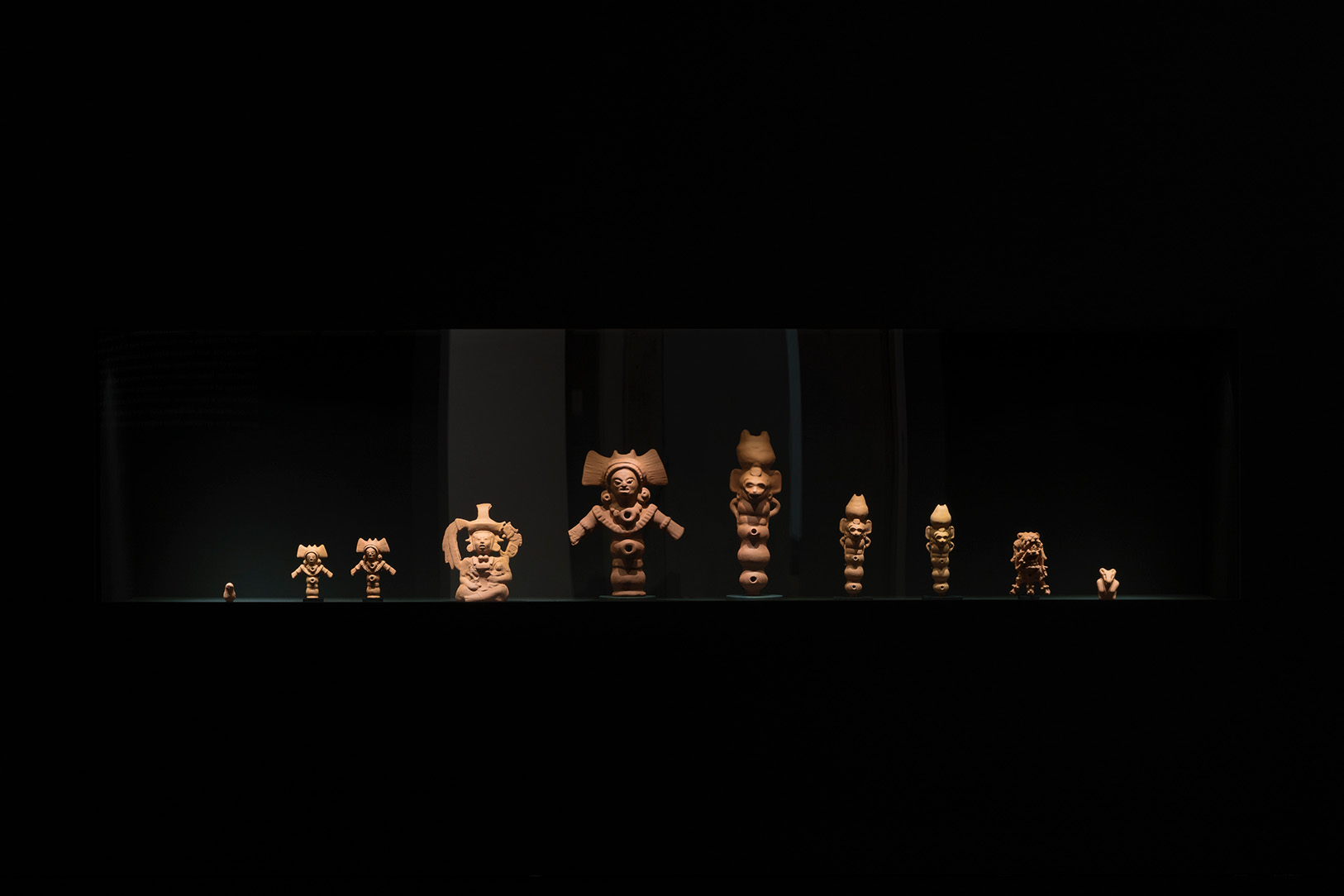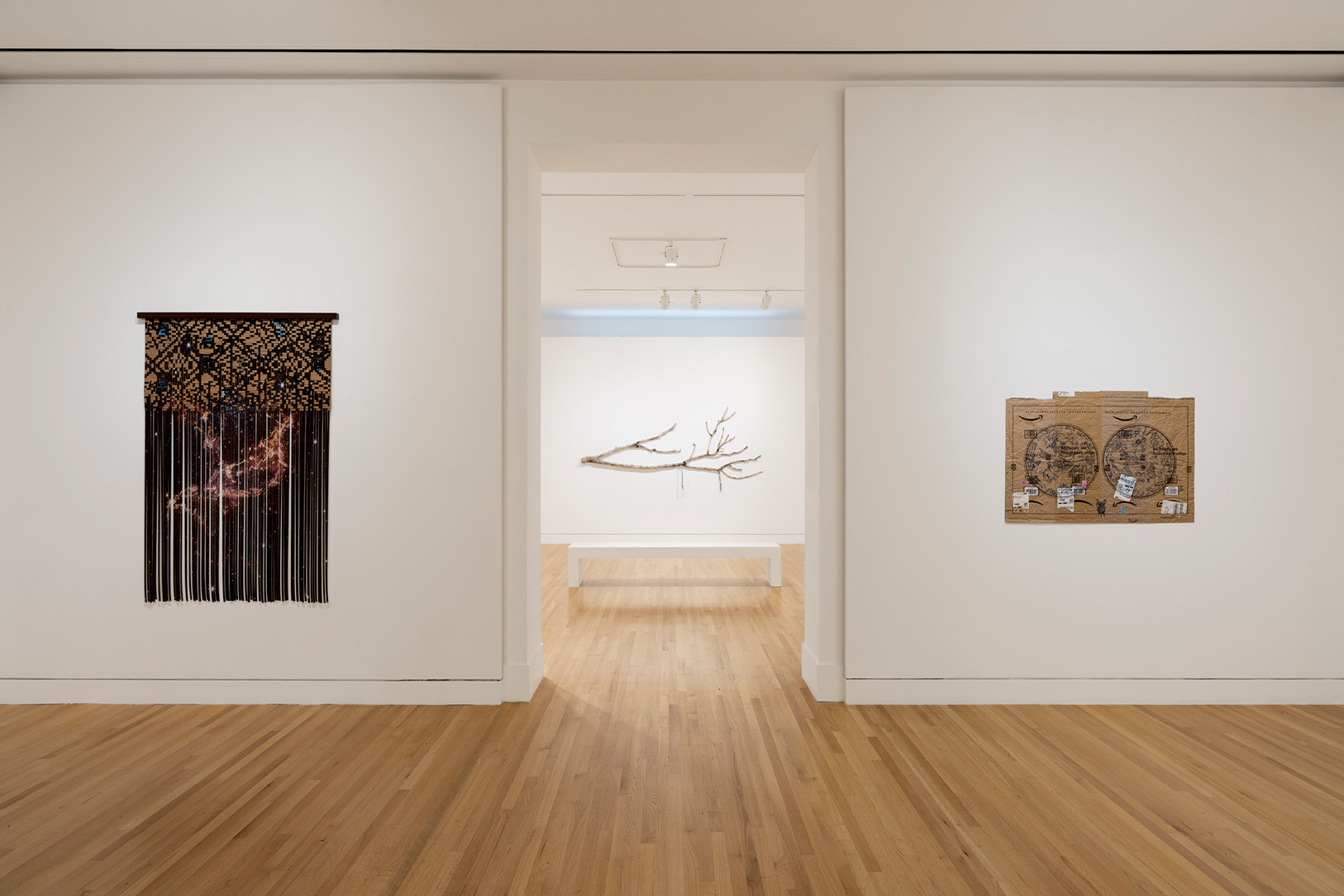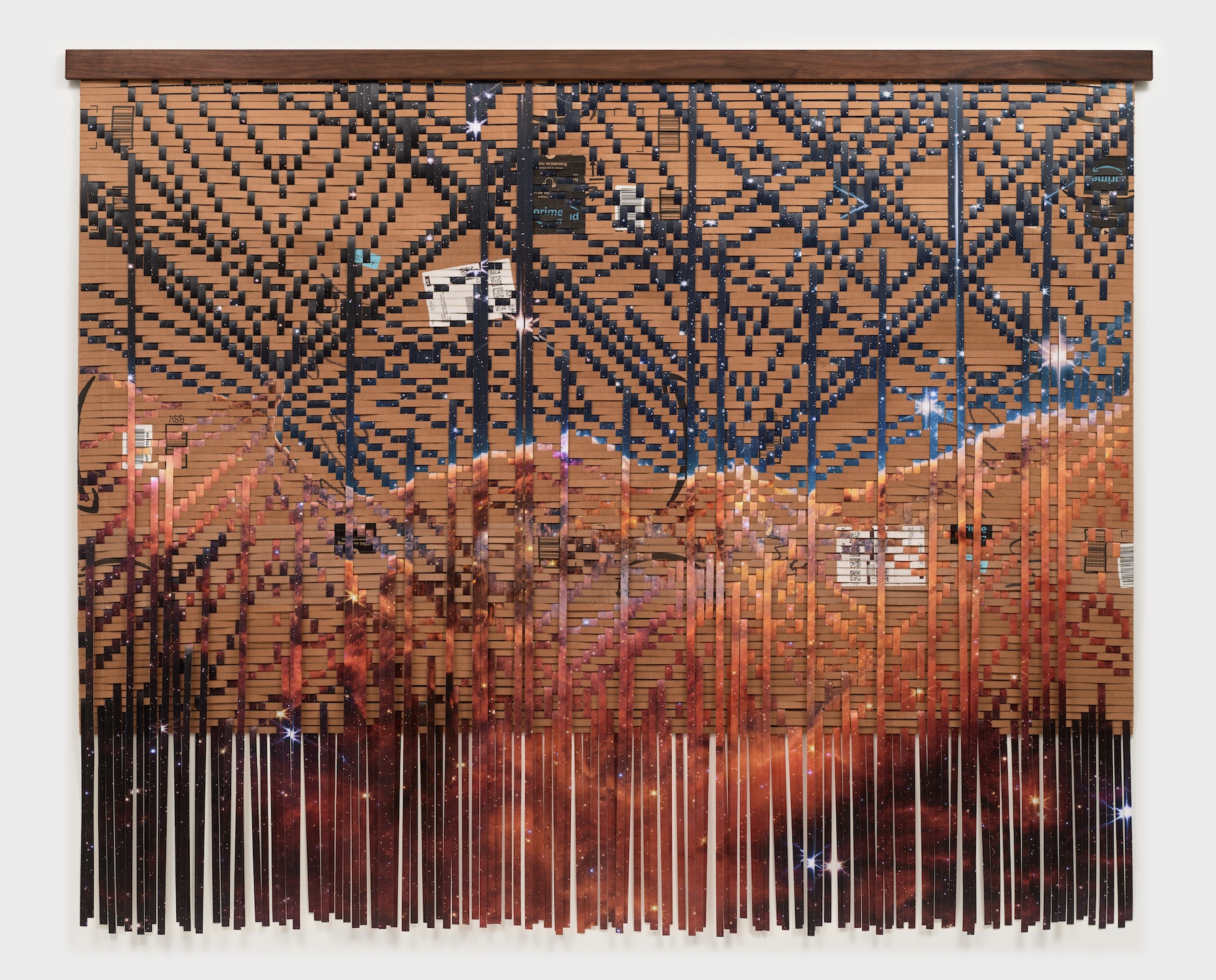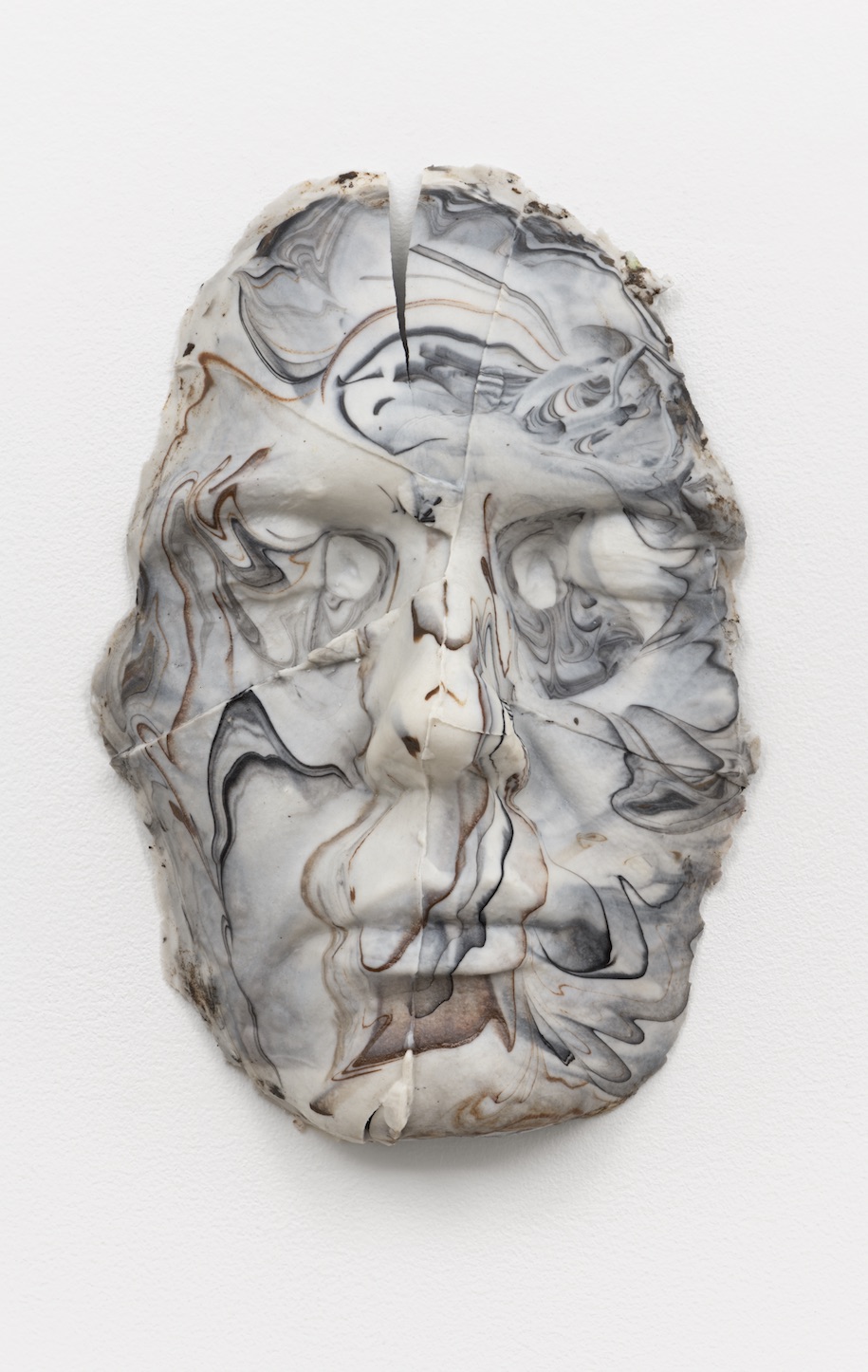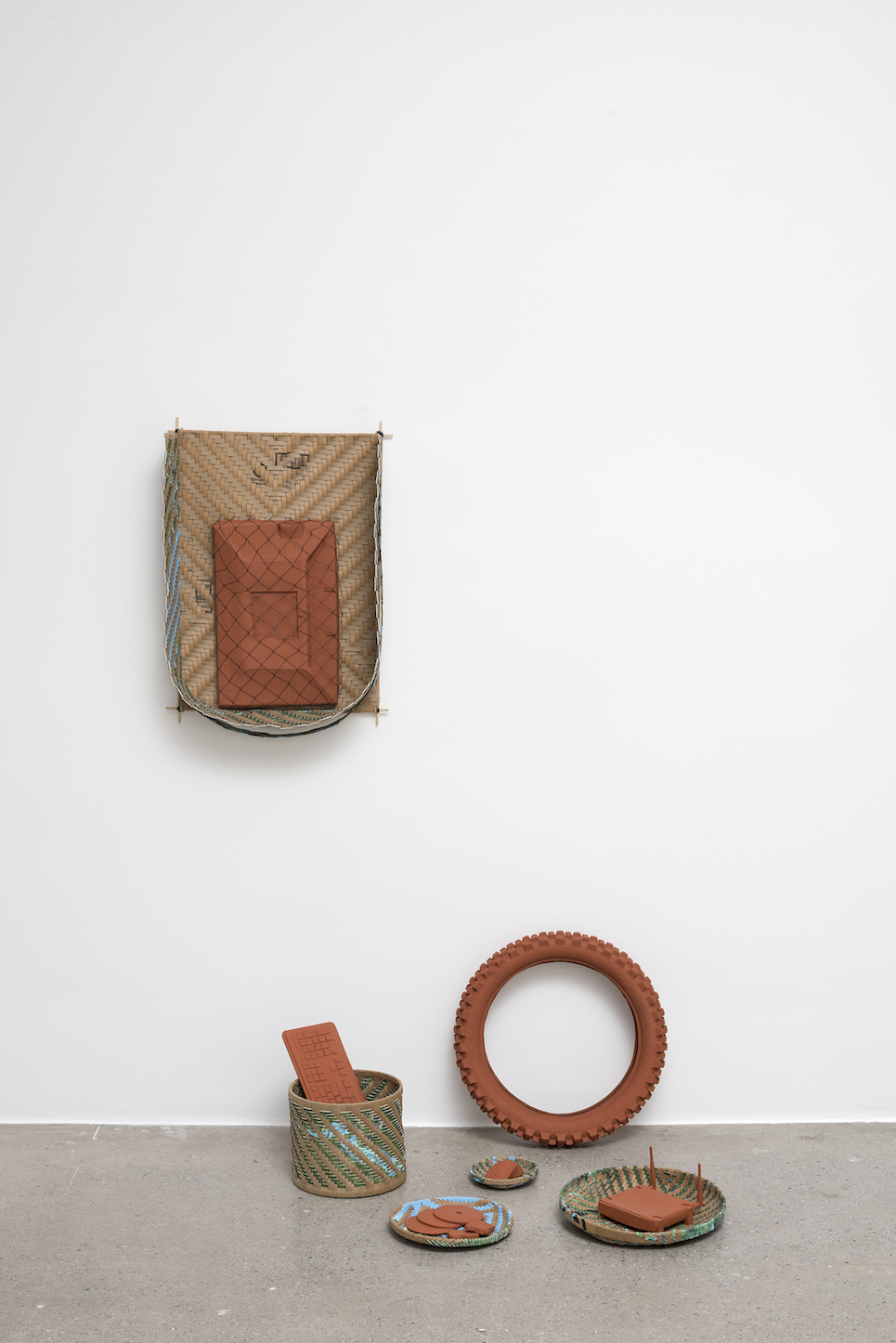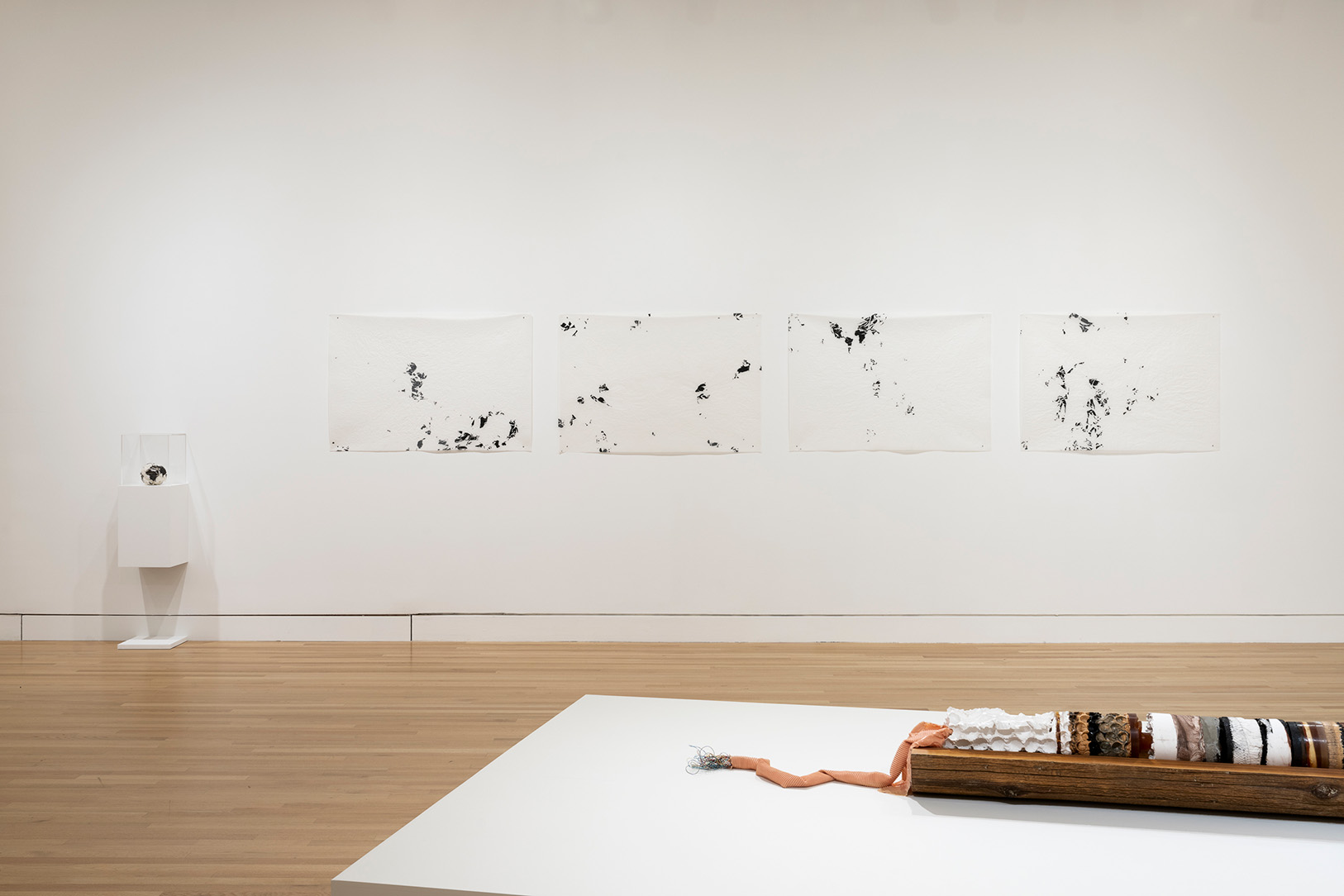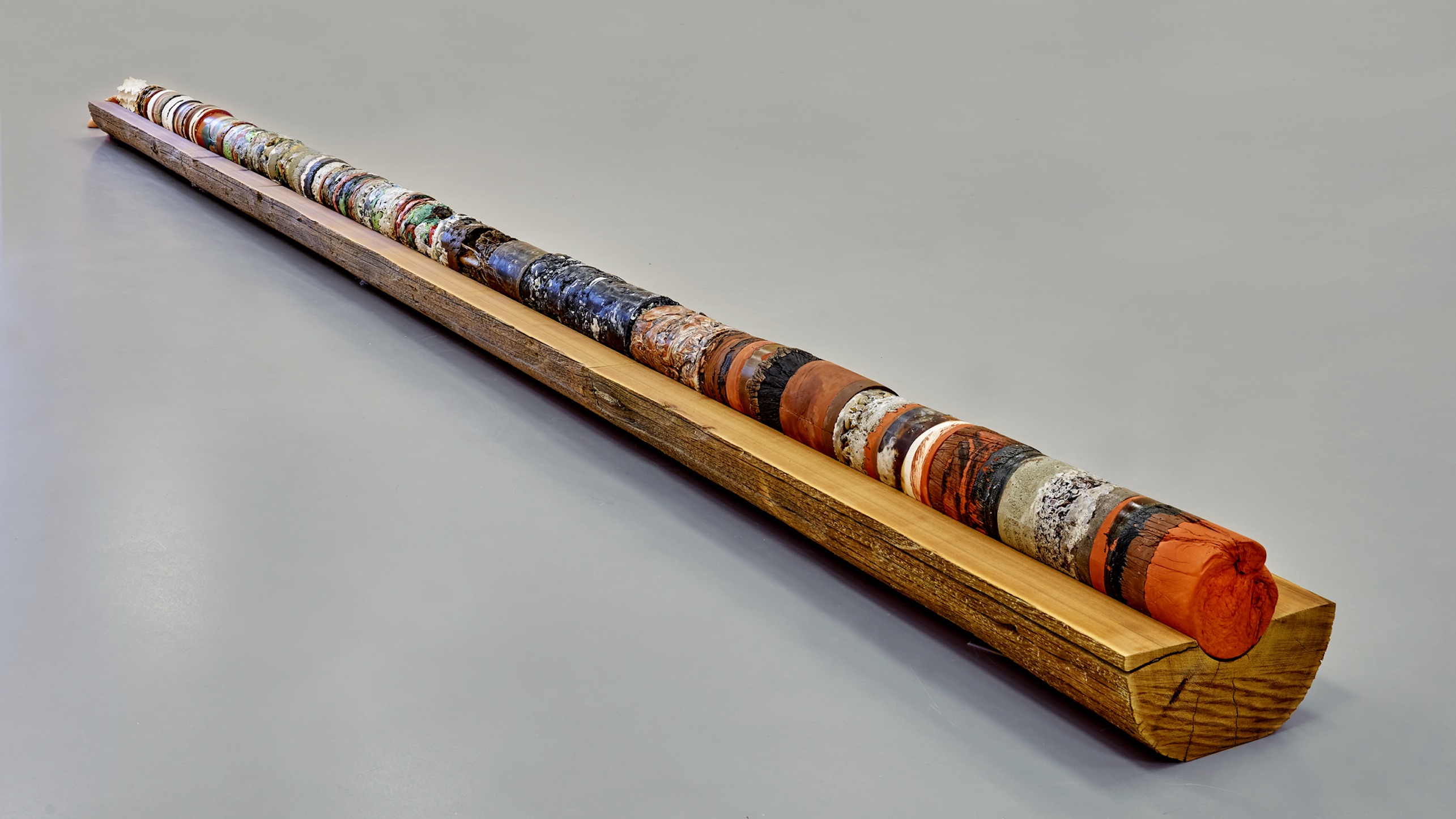 Clarissa Tossin works across artistic mediums, including film, sculpture, and drawing, to explore the intersections of climate change and global capitalism's frontier mythologies. Born in Porto Alegre, Brazil, and now based in Los Angeles, Tossin bridges Latin American and United States histories of economic and cultural exchange to interrogate persistent legacies of colonialism. The artist repurposes consumerist detritus—specifically Amazon delivery boxes—in her material investigations of the Amazon rainforest's exploitation. In recent works, she envisions how the same ecologically disastrous cycles of human consumption on Earth will manifest in twenty-first-century space exploration. Spanning more than a decade of the artist's career, this first museum solo presentation of Tossin's work on the West Coast features several new commissions created for the exhibition.
The exhibition borrows its title from science-fiction writer Octavia Butler's Earthseed novels, in which humans seek to survive amid ecological and cultural apocalypse. A seamless melding of synthetic and organic materials prevails throughout the exhibition. Across their wide-ranging forms, these works embody the tension between capitalist-driven environmental destruction and reciprocal caretaking approaches of Indigenous communities.
Tossin's new works explore mapping and naming as colonial technologies of discovery and conquest on Earth and beyond. In Maritime Arrivals (2023), Tossin uses the visual language of fifteenth-century nautical maps to draw sites from the moon on recycled Amazon delivery envelopes. She interlaces strips of Amazon delivery boxes with NASA satellite images of the Carina Nebula in Future Geography: Cosmic Cliffs (2023), using techniques inspired by Amazonian basket-making traditions. And with her monumental film Mojo'q che b'ixan ri ixkanulab' / Antes de que los volcanes canten / Before the Volcanoes Sing (2022), the artist examines Maya wind instruments' ability to give voice to Indigenous systems of knowledge and reanimate both colonial and cosmological spaces. Throughout the works on view, Tossin troubles capitalism's unwavering faith in progress and instead seeks networks of interconnectedness across time and geographies.
View exhibition texts/Ver textos de la exposición >>
to take root among the stars is accompanied by the first monograph of Tossin's work, which features full-color illustrations and essays by Vic Brooks, Leslie Dick, and Georgia Erger.
Clarissa Tossin (born 1973, Porto Alegre, Brazil) has presented solo exhibitions at Museum of Contemporary Art Denver (2022); Moody Center for the Arts at Rice University, Houston (2021); La Kunsthalle Mulhouse, France (2021); Harvard Radcliffe Institute for Advanced Study, Cambridge, MA (2019); and Blanton Museum of Art, Austin (2018). She is the recipient of a Graham Foundation Grant (2020); Foundation for Contemporary Arts Grant (2019); Fellows of Contemporary Art Grant (2019); Artadia Award (2018); and Juméx Foundation Research Grant (2018), among others. Tossin's work is included in US and Brazilian public collections, including the Los Angeles County Museum of Art; the Whitney Museum of American Art, New York; the Hammer Museum, Los Angeles; Harvard Art Museums, Cambridge, MA; Kadist Art Foundation, San Francisco; the Museum of Fine Arts, Houston; the Art Institute of Chicago; Casa Niemeyer, Universidade de Brasília; and the Instituto Inhotim Collection, Brumadinho, Brazil. She holds an MFA from the California Institute of the Arts in Valencia, CA, and a BFA from Fundação Armando Álvares Penteado in São Paulo.
Clarissa Tossin: to take root among the stars is organized by Georgia Erger, Associate Curator.  
Generous support provided by the Frye Foundation and Frye Members. Media sponsorship is provided by Encore Media Group.
Clarissa Tossin. Rising Temperature Casualty (Prunus persica, home garden, Los Angeles), 2022. Silicone, black pigment, tree roots. 126 x 48 x 58 in. (approx). Frye Art Museum, Purchased with funds provided by the Contemporary Council, 2023.005.01. Installation view of Clarissa Tossin: to take root among the stars, Frye Art Museum, Seattle, October 7, 2023–January 7, 2024. Photo: Jueqian Fang 
Clarissa Tossin. Mojo'q che b'ixan ri ixkanulab' / Antes de que los volcanes canten / Before the Volcanoes Sing, 2022. Courtesy of the artist, Galeria Luisa Strina, São Paulo, and Commonwealth and Council, Los Angeles. Installation view of Clarissa Tossin: to take root among the stars, Frye Art Museum, Seattle, October 7, 2023–January 7, 2024. Photo: Jueqian Fang 
Clarissa Tossin. 3D-printed replicas of Maya wind instruments played in Mojo'q che b'ixan ri ixkanulab' / Antes de que los volcanes canten / Before the Volcanoes Sing, 2022. Courtesy of the artist, Galeria Luisa Strina, São Paulo, and Commonwealth and Council, Los Angeles. Installation view of Clarissa Tossin: to take root among the stars, Frye Art Museum, Seattle, October 7, 2023–January 7, 2024. Photo: Jueqian Fang 
Installation view of Clarissa Tossin: to take root among the stars, Frye Art Museum, Seattle, October 7, 2023–January 7, 2024. Photo: Jueqian Fang 
Clarissa Tossin. Future Geography: Cosmic Cliffs, 2023. Used Amazon.com delivery boxes, archival inkjet print on photo paper with lamination, walnut. 60 x 71 ½ x 1 in. Commissioned by the Frye Art Museum. Courtesy of the artist, Galeria Luisa Strina, São Paulo, and Commonwealth and Council, Los Angeles. Photo: Brica Wilcox
Clarissa Tossin. Maritime Arrivals, 2023. Archival ink on used Amazon.com delivery envelopes. 23 ¾ x 61 ¾ in. Commissioned by the Frye Art Museum. Courtesy of the artist, Galeria Luisa Strina, São Paulo, and Commonwealth and Council, Los Angeles. Photo: Brica Wilcox
Clarissa Tossin. Becoming Mineral, 2021. Porcelain. 8 x 6 x 1 ½ in. Frye Art Museum, Purchased with funds provided by the Contemporary Council, 2023.005.02. Photo: Brica Wilcox
Clarissa Tossin. Nova gramática de formas #2 (New Grammar of Forms #2), 2018. Terracotta objects, baskets woven from Amazon.com boxes and archival inkjet prints, thread, wood, fishing net. Dimensions variable. Collection of Dennis Braddock, Seattle; promised gift to the Seattle Art Museum. Installation view, Azul Maia, Galeria Luisa Strina, São Paulo, 2018. Courtesy of the artist and Galeria Luisa Strina, São Paulo. Photo: Edouard Fraipont
Clarissa Tossin. Future Fossil (detail), 2018. Cedar tree trunk, rocks, roots, leaves, bark, soil, sand, plaster, cement, silicone, foam, resin, aluminum foil, electronic waste, recycled plastics (PET, HDPE, LDPE, PP, and PS). Los Angeles County Museum of Art, Purchased with funds provided by AHAN: Studio Forum, 2019 Art Here and Now purchase and Unmapping the World, 2011. Ink on tracing paper. Four drawings and one balled-up drawing. Courtesy of the artist, Galeria Luisa Strina, São Paulo, and Commonwealth and Council, Los Angeles. Installation view of Clarissa Tossin: to take root among the stars, Frye Art Museum, Seattle, October 7, 2023–January 7, 2024. Photo: Jueqian Fang 
Clarissa Tossin. Future Fossil, 2018. Cedar tree trunk, rocks, roots, leaves, bark, soil, sand, plaster, cement, silicone, foam, resin, aluminum foil, electronic waste, recycled plastics (PET, HDPE, LDPE, PP, and PS). 14 × 240 × 17 in. overall. Los Angeles County Museum of Art, Purchased with funds provided by AHAN: Studio Forum, 2019 Art Here and Now purchase. Installation view, Future Fossil, Harvard Radcliffe Institute for Advanced Study, Johnson-Kulukundis Family Gallery, January 31–March 16, 2019. Image courtesy Harvard Radcliffe Institute for Advanced Study. Photo: Stewart Clements